The new MC451 Dual Mono Power Amplifier from McIntosh is designed as a combination of vacuum tube and solid-state technology, thanks to McIntosh's Hybrid Drive capabilities.
The MC451 follows the success of McIntosh's larger MC901 model. The more compact product is strategically built so that it is easier to place within an audio system, offering 150 Watts of power from the vacuum tube section and 300 watts from the solid-state section.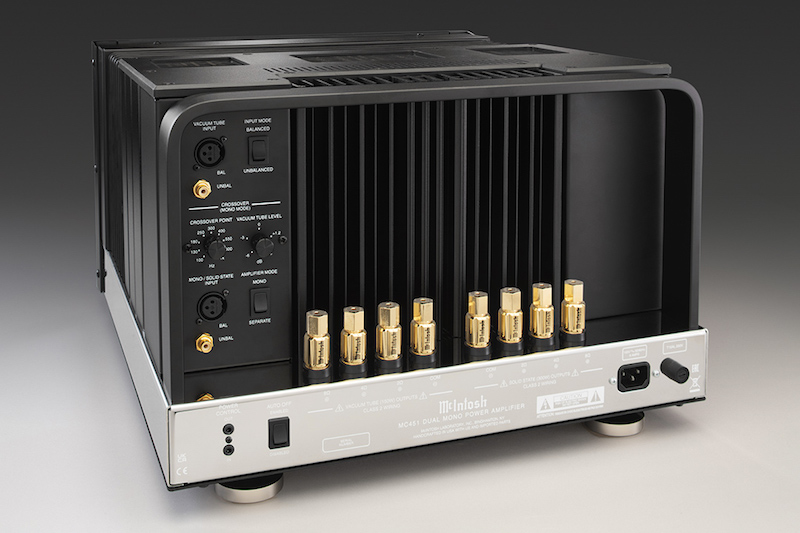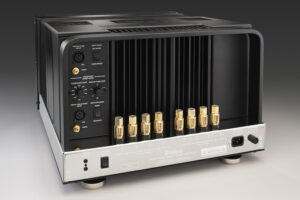 The MC451 features a variety of McIntosh patented technologies, including Power Guard and Power Guard SGS, Sentry Monitor, Autoformer, Unity Coupled Circuit, Solid Cinch speaker binding posts, Monogrammed Heatsinks, and a DualView Power Output Meter.
The MC451 is the latest model to incorporate McIntosh's Hybrid Drive technology. The brand's team of engineering experts took their extensive experience to seamlessly combine both vacuum tube and solid state to develop the company's Hybrid Drive design that works to redefine sound performance. With Hybrid Drive, the highest level of sound reproduction is now available to offer flexibility in listening capabilities.
Related: McIntosh Creates "Iconic" XCS1.5K Center Channel Loudspeaker
Key features for the 300W Solid State Amplifier:
Output Autoformer with 2, 4, 8Ω Taps
Power Guard and Sentry Monitor
Solid-state input doubles as the mono input when using the internal crossover
Separate inputs for the Vacuum Tube and Solid-state amplifiers are provided for using an external crossover
Key features for the 150W Vacuum Tube Amplifier:
Unity Coupled Circuit Output Transformer with 2, 4, 8Ω Taps
Power Guard SGS and Sentry Monitor
Direct Input for Using an External Crossover
Illuminated Driver Tubes
Key features for the Crossover:
1 Knob for Solid State / Tube Balance
1 Knob for Crossover Frequency
The MC451 will be available via authorized U.S. and Canadian McIntosh Dealers for an MSRP of $14,000 USD this month and to the rest of the world shortly after.