Gordon J. Technologies Inc., parent company of Tributaries AV cables, speaker wire, and power products, and its sister company, Clarus audiophile cables, power conditioners and digital to analog convertors, have announced the availability of Series 8 MKII audio cables, featuring upgraded components that add up to a collection of what the company calls "some of the reliable, sonically pure cables at any price point."
The new Tributaries Series 8 MK II includes:
8AB: Series 8 Balanced Audio Pairs (SRP: $728.00/2 m)
8A: Series 8 Single-Ended RCA Audio Pairs (SRP: $604.00/2m)
8AD: Series 8 Digital Audio Cable (SRP: $230.00/2m)
8BW: Series 8 Bi-Wire Cable Pair (SRP: $1,150.00/6')
8SP: Series Speaker Cable Pair (SRP: $930.00/6')
8S: Series 8 Subwoofer Cable (SRP: $304.00/2m)
8P: Series 8 Power Cable — available with C7 and C15 configurations (SRP: $527.00/6')
8PC: Series 8 Phono Cable (SRP: $716.00/2m)
"Our Series 8 cables are among the most successful in our Tributaries line," said Joe Perfito, founder and CEO, Gordon J. Technologies Inc. "But we knew there were ways to improve upon a market favorite."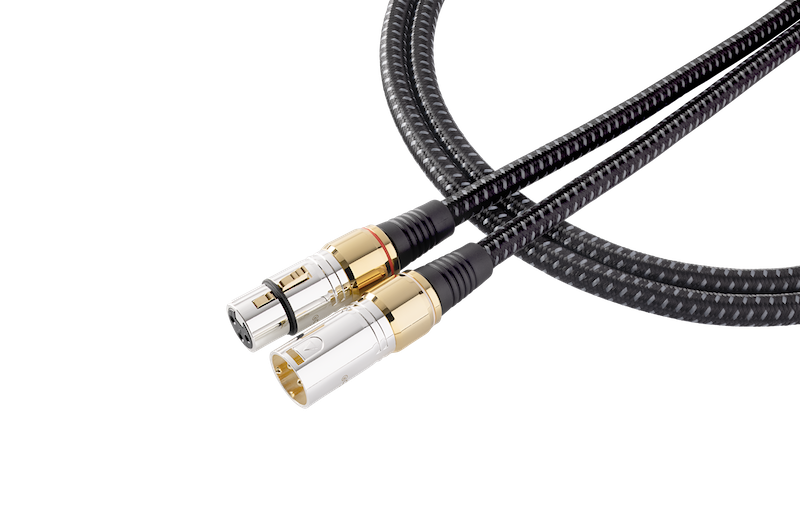 The Tributaries Series 8 MK II series includes several connector upgrades to the original, acclaimed design. Gold-plated TE copper was chosen for the Series 8 RCA, XLR, banana plugs, and spade lugs because TE copper is highly conductive and the gold plating protects contacts from oxidation and corrosion when exposed to the elements.
Spade lugs and locking banana plugs are now silver soldered for demonstrably improved signal transfer compared to the previous version's screw terminal. The use of silver solder and a solder pot ensures that every conductor in the multi-gauge cable design is carrying its weight in signal transfer.
Rounding out the new Tributaries selection are upgraded power connectors for Type B, C7, and C15 power cables. The new Series 8 selection of power cables feature a multi-gauge design that effectively insulates conductors. The large conductors are insulated with polyethylene while the smaller cables are coated with enamel to aid flexibility. 
Conductors are electrically joined into one by way of a solder pot and silver soldered into new gold-plated pure copper termination pins that perfectly mate with Tributaries Series 8 power connectors for excellent signal transfer. Finally, the molded PVC housing is upgraded to a lightweight and more durable nylon housing.
"The new Series 8 MK II is typical of our commitment to continually reassess and improve upon even our most successful products," Perfito added. "Like our customers, we are music lovers and audiophiles who constantly look for ways to enhance the listening experience. That's why we are excited to present the Series 8 Mark II."