1VALET is a smart building operating system that combines hardware, software, and services to make residential buildings better places to live and work. I recently had a chance to see this new smart multi-dwelling unit (MDU) building technology in action and wanted to share my thoughts.
There are many, many articles written about the "smart home." However, very few of those articles are specifically directed to people who live in apartments, condominiums, and other types of MDU buildings. The reason for this is that when you look at an MDU building from the perspective of the residents, there really isn't a lot of difference between a smart unit and a smart single-family home. Both can have smart lighting, smart shades, smart thermostats, and the list goes on.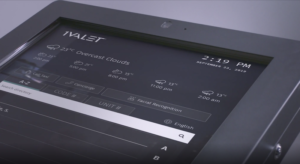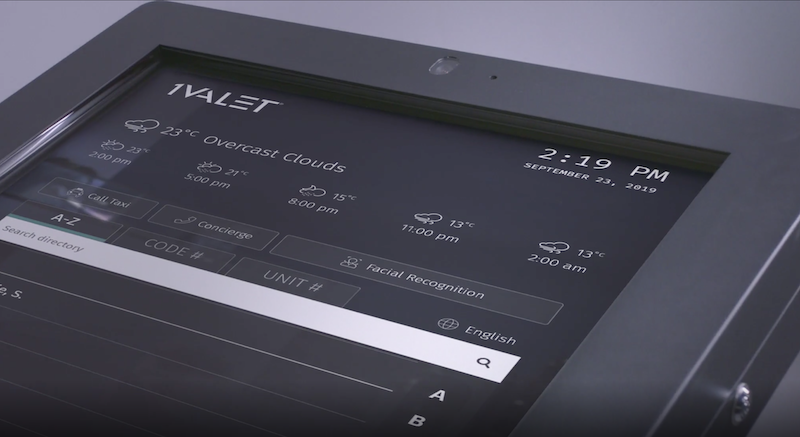 What does make living in an MDU building very different from living in a single-family home is how smart the overall building is outside of the units where individual families live.
In years past, these buildings were not very smart at all. For example, the entry to a building would have an intercom system with the names of all the residents and a button next to each resident's name. Pressing the button would call that resident's unit through the intercom system. If the resident was home, then they could have a conversation with the person at the building's front door and electronically open the door for them to enter. The reality was that someone trying to gain access to the building could press multiple buttons, and there was a chance that at least one resident was expecting someone, or just lazy, and that person would unlock the entry door without checking who was there; so much for building security.
Higher end buildings would have their own security staff that monitored access to the building, concierge staff that managed the building's amenities, and more. The labor cost for these people would be passed along to the building's residents in the form of monthly fees.
Fortunately, technology is changing all this.
Introducing 1VALET
1VALET is a Canadian company founded in 2017 by Jean-Pierre Poulin, an asset manager and real estate developer. Poulin wanted a software system to help him manage his own properties, reduce the costs of managing these properties, move rentals forward faster, and provide high quality services for residents. When he couldn't find anything on the market that met his needs, he decided to develop the product himself.
One of the primary functions of 1VALET is to manage security in an MDU building. Residents are provided with multiple options for accessing their building.
Digital Keys in the 1VALET Resident App let residents unlock building doors with only a couple clicks.
Facial Entry at the building's Entry System
By entering a personal pin-code at the Entry System
By calling the building's concierge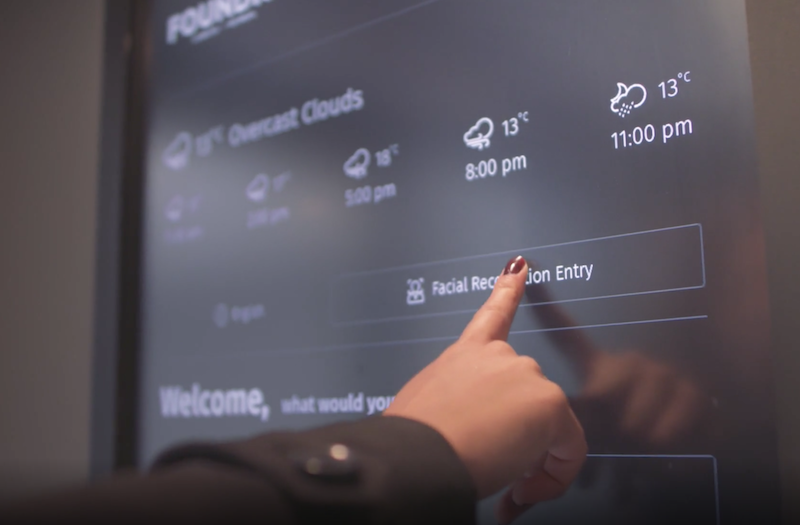 Guests can access the building by making a video call to the resident they wish to visit using the building's Entry System. Guests can also use an invitation in the form of a text message provided by the building resident that they are visiting. The text message contains a one-time code that will give the guest access to the building. This is very useful when a resident is throwing a party. It relieves the resident from having to constantly answer video calls from the Entry System to let their guests into the building.
Couriers and package delivery personnel can also gain access to the building using 1VALET. 1VALET has partnered with almost every major courier and package delivery company to develop patented package scanning technology, which grants first-time building access to package couriers simply by scanning the package. From there, couriers can either deposit the packages in the designated parcel room or into smart package lockers that the company also integrates with. This helps keep packages secure, rather than having them left in the lobby where they are susceptible to damage or theft. Residents also receive a notification when a package for them has been delivered.
For food delivery service personnel, residents can either provide them with a unique code to enter the building upon arrival. They also can use the Entry System to video call the resident that is awaiting delivery. And, if they have trouble reaching the resident, they can contact the building's concierge for access. The same is true for contractors, such as plumbers and electricians, who need access to the building.
These same security features are leveraged to control access to the building's parking garage. Residents can remotely unlock the garage for their guests upon arrival or provide them with a text message invite that lets visitors open the garage door themselves upon arrival.
Finally, for added security, whenever anyone gains access to the building the event is recorded in an electronic security log, an image of the event is captured, and the image is also saved in the log.
Off-the-Shelf Hardware
1VALET is a software company, not a hardware company, so instead of locking customers in by forcing them to buy proprietary hardware, 1VALET works with best-of-breed, off-the-shelf smart technology, such as Ecobee thermostats or SALTO door locks.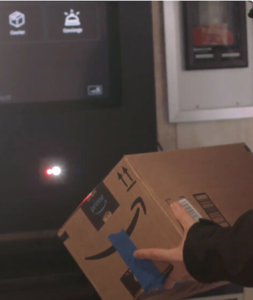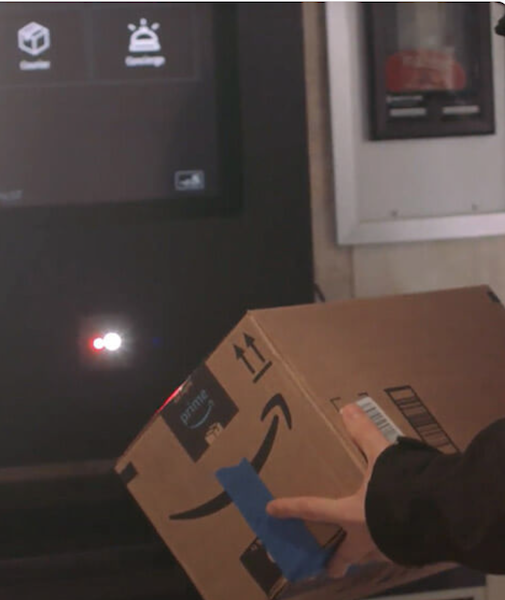 Residents are then provided with the same kind of smart features that owners of single-family homes enjoy, such as the ability to remotely adjust the set point of their thermostat. A resident can set their thermostat back to save money and restore the set point to its normal setting before arriving home. This can all be accomplished within the 1VALET app. 1VALET doesn't force the resident to use multiple apps to control the building's smart technology.
To save the building owner money, the building management software can also be used to set back thermostats in units of the building that are not currently rented, leased, or sold.
Amenities and Ownership Value
The 1VALET app includes features to allow residents to reserve/book building amenities. For example, a resident could reserve a shared BBQ grill, book time with a personal trainer in the building's gym or reserve a meeting room.
1VALET provides a way for building owners to save money, as well. More specifically, 1VALET allows building owners to remotely manage a building. So, instead of each building owned by a common entity requiring its own concierge staff, a small group of staff members, can provide concierge services for multiple buildings.
The same is true for security personnel. Security cameras in multiple buildings can be remotely viewed by a single group of security personnel instead of each building requiring its own security staff.
This labor savings can both provide savings to residents in form of lower monthly fees and increased revenues for building owners.
Other 1VALET Features
Another saving for building owners is the use of smart locks on the doors to resident units. When a resident moves out of the building, the smart lock's access codes can easily be changed. Gone are the days of having to hire a locksmith to re-key the lock so the unit is secure for the next tenant. Over time this can provide significant savings for building owners.
In the future, it is easy to envision how the technology behind 1VALET could be applied to more than just apartment buildings and condominiums. 1VALET could be leveraged by hotels, long-term care facilities, and even by people that own multiple Airbnb properties.
More from Jay Basen: How SimpliSafe Compares to a Traditional Security System