Christopher Sterle began his AV career in 1995 working for a local "big-box" retailer in his hometown of Mentor, OH, but one could make a strong case that he came of age as a custom integrator when he relocated to Las Vegas, three years later, to become a field manager for a local home AV company and, for two years, worked closely with customers and delved deeper into the custom AV field. These days, Sterle is CEO of Acoustic Design Systems (ADS), local experts in smart home services.
In 2000, Sterle joined the Las Vegas show "EFX" at MGM Grand Hotel and Casino, learning more about professional AV gear and installations within commercial environments. He left the show a year later and began planning and building the foundation to start his own company, and in 2003 launched Acoustic Design Systems.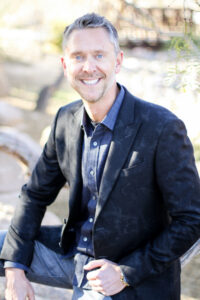 Acoustic Design Systems, which recently earned "luxury certification" from the Home Technology Association (HTA), specializes in customizing solutions to fit every lifestyle including integrated room controls, audio and visual entertainment systems, security and monitoring systems, fire systems, controlled access, lighting and shade control, thermostat control, and acoustic panels. The company offers seven-day customer support from start to finish, including design consultations, installation. and tech support.
Here's what else we learned from our conversation with Acoustic Design Systems CEO and founder Christopher Sterle.
Residential Tech Today: How do you think the tech integration business in Las Vegas is different from and similar to other major cities in the U.S.?
Christopher Sterle: Because Las Vegas is a vacation and tourist destination, there are a lot of vacation homes with systems that need to be monitored and controlled remotely. People are not spending 100 percent of their time at their homes, so they want to be able to check in and have peace of mind.
RT Today: Approximately what's the percentage mix of Acoustic Design Systems residential versus commercial work?
CS: 80 percent residential / 20 percent commercial
RT Today: Generally, what's the budget range of your resi projects and how would you describe the types of commercial projects you do?
CS: The budget range on residential projects can be anywhere from $1,000-$300,000. The average residential sale is between $20k-$40k, with many projects in the hundreds of thousands of dollars. Regarding commercial projects, we do many conference room presentation systems, access control, security, and surveillance.
RT Today: What value proposition do you present to clients when looking to Acoustic Design Systems to design their smart home project?
CS: We have experts who specialize in all of the services that we offer and not "jacks of all trades" that just try to figure projects out as they go. In business for nearly 20 years, we are proud to be a family-owned and operated local business. We only focus on the Las Vegas valley, and we love being part of our community. Giving back and participating in our local community is very important to us as a company.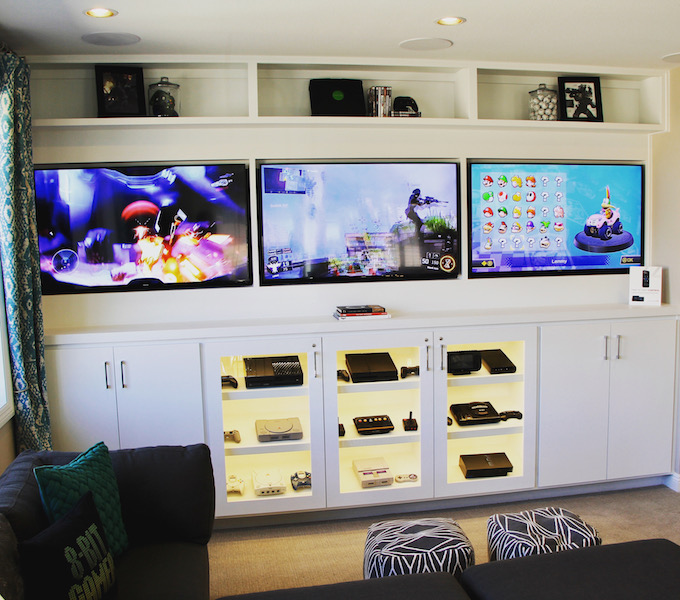 As an owner, I truly care and treat the entire Acoustic Design Systems team as family. I believe that company culture is one of the most important aspects of running a business and because our company leaders respect and treat our entire team as family, we know that they will always do the same in return for our clients.
Our goal is to turn any project into a life-long client relationship. Technology is changing every day, so we want to continue to help our client's stay on trend with the latest technologies and make changes as their lifestyle changes.
We offer support seven days a week from start to finish, including design consultations, installation, and tech support.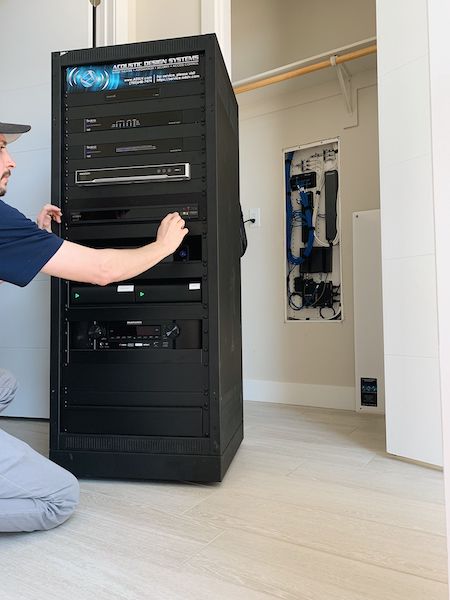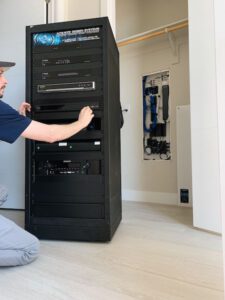 RT Today: How do you find new business for Acoustic Design Systems?
CS: We have a six-person sales team, and our quality work yields us a high volume of referral business, as well as repeat customers. Our sales team is divided and focused on specific sectors including commercial, residential, custom homes, and production homes. Our systems designers handle sales for both custom residential and production homes.
To accommodate for our recent growth, we created new positions to handle sales for our two main divisions. These new roles include a commercial business development manager, who is responsible for developing new business for the company's commercial division, and a residential business development manager, who establishes and maintains relationships with production and custom home builders, generates new business, and fosters existing business relationships.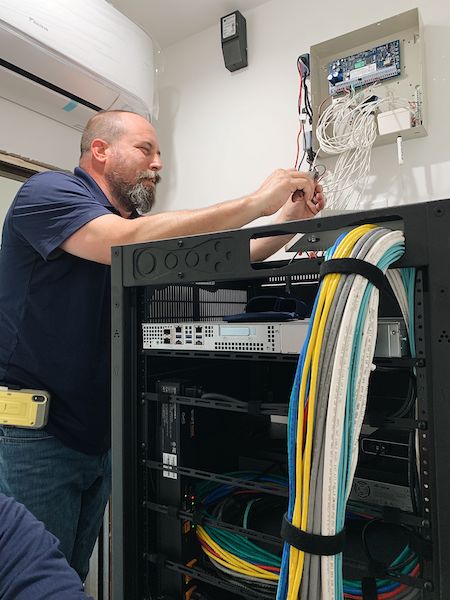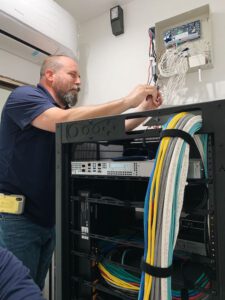 Coming out of the last recession, we saw an opportunity to develop a new niche working with residential production homebuilders. Locally, there were not many integrators working with builders to offer smart home systems to buyers, so we began to develop relationships with a few key builders who saw the value in what we provide.
Now, we are the exclusive home automation and security partner for Toll Brothers, providing new home buyers the latest innovations in the technology industry. We also have partnerships with William Lyon Homes and Jewel Homes.
RT Today: What advice do you give installers or hobbyist looking to start their own integration business?
CS: Focus on the process as much as product to ensure the best customer experience. Making sure your clients are happy with the outcome is of the utmost importance in order to earn their repeat business and referrals. Become invested in your employees and make sure they have the tools, support, and the knowledge to succeed.
RT Today: What makes you happiest about being in this industry and what do you find most frustrating?
CS: We are happy to be perceived as the most fun and exciting part of the home building process. We sell and install things that people really want and will help make their lives better and more enjoyable. The thing I find most frustrating is when homeowners never consider allocating budget for technology or security. It's something they will be touching and using every single day, will improve their personal time, and make their family time more enjoyable, yet people are more concerned with their budget for cosmetic aspects such as what color the floors are going to be.
RT Today: What's your biggest challenge as an integration business owner?
CS: Finding qualified technicians in our industry. We offer top-quality services and products, so we very much expect all of our technicians to meet a certain standard.
RT Today: When you're deciding whether to start offering a new product or technology, what are some of the most important criteria that you consider?
CS: Product longevity, user friendliness, manufacturer support, and profit margin.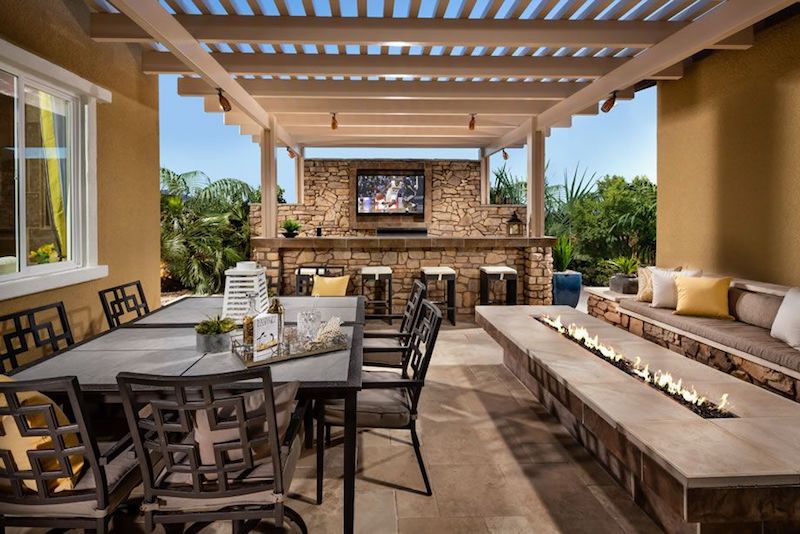 RT Today: In what ways has COVID-19 changed the types of technologies or services that you're either getting requests for or pitching to new clients?
CS: At the beginning of the COVID-19 pandemic, we began to offer virtual appointments to businesses or homeowners interested in upgrading their technology infrastructure to remain productive, safe, and connected. The virtual appointments allow sales consultants and technicians to address and discuss a client's network, security systems, and audio video needs in order to remain connected, safe, and entertained while adhering to social distancing mandates.
In response to today's environment, we also partnered with Parasol, the fastest growing 24/7/365 remote support company in the United States, to launch a monthly service plan to proactively maintain smart home technology systems in mid-market homes, high-scale custom homes, and commercial facilities in the Southern Nevada area. We can now remotely troubleshoot networked systems without sending a technician out to a home or business, in most cases.
Offering remote monitoring and service plans has been a priority for ADS since the industry concept was introduced years ago, however we felt there were no strong solutions for integrators to develop an infrastructure until Parasol came along. Now with the current economic environment and social distancing standards in place, we decided to fast track our partnership with Parasol, becoming an early adopter of white label remote monitoring services.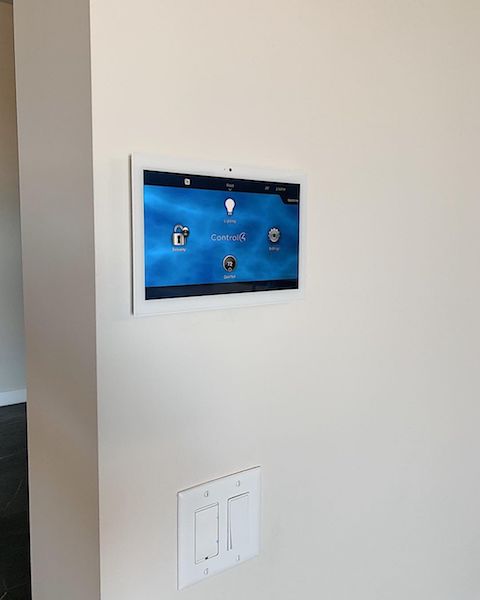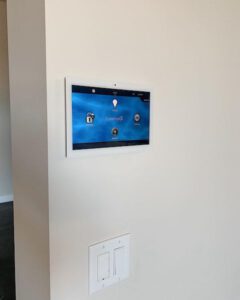 Offered as a monthly subscription, the service plan provides proactive and reactive remote monitoring and repairs, bi-annual firmware updates, app control, priority service visit scheduling, unlimited access to local technical support staff through Parasol, and 24/7 email, text, phone and chat support. For any issues and repairs that require hands on assistance, on-site service from ADS is available Monday through Saturday.
RT Today: Looking ahead, what technology trend(s) do you expect to have the most influence on the work that you do?
CS: Looking ahead, I think our industry will be heavily influenced by AI (Artificial Intelligence), 5G and IoT.
Check Out Next: Quality Content is the 'Fine Wine' of Private Cinema