When it comes to the future of home automation, a robust network is a very clear apparition in the crystal ball. Where a decade ago home networking products were an afterthought or the purview of the cable company, these days homeowners need a more powerful home network or the entire home automation experience falls to pieces.
With the proliferation of smart speakers (the Consumer Technology Association estimates they are in 31 percent of U.S. households) more homes are cord-cutting and relying on streaming for their music, TV, movies, radio, and more. The need for enterprise-grade networking solutions is no longer a luxury but a necessity. Integrators must look at solutions that are scalable; easy to install, monitor, and service; and robust enough to handle the demands of today's (and tomorrow's) smart homes.
That's why Admit One Home Systems in Edina, MN, relies exclusively on Access Networks for their networking needs. "We require a networking backbone that's super-reliable, stable, consistent, and, in the case of wireless systems, provides even coverage throughout the house," said Lance Anderson, CEO and Founder of Admit One. "Access Networks has helped us become network experts both with their team behind us, as well as the products they offer."
Eliminating Bad 'Smart Home' Experiences
As many home technology professionals know, a poor network infrastructure can be the culprit in a poor smart home experience. Oftentimes, integrators get blamed for this, even if they didn't install the network to begin with. Using the Access Networks Wireless family of products and Access Networks custom Core Systems can alleviate those concerns for both the integrator and the client, according to Anderson.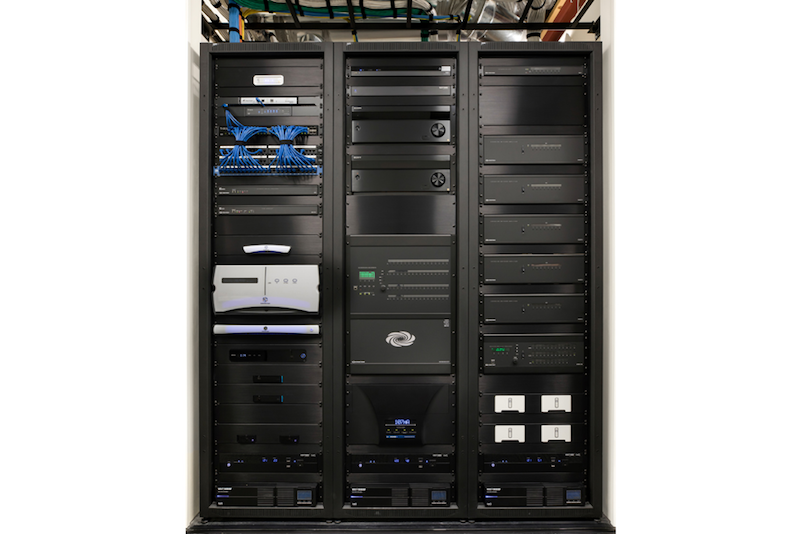 "When we work with someone else's network, there are often issues. We finally had to draw that line and have our clients sign off on the fact that we won't support any network we didn't install," Anderson said. "And we always install Access Networks solutions… we simply don't have any issues when we do."
Admit One uses Access Networks Wireless for every installation – from single-room, $5,000 media rooms to home automation and AV systems that span entire estates.
Admit One recently installed an Access Networks Wireless system in a luxury estate in Minnesota. The house includes lighting control, full home automation, distributed audio and video, and an award-winning home theater. This project won three CEDIA Awards – one for the theater, along with awards for the Best Dressed Rack and Best Integrated Home.
"This house has everything – and it was all dependent on the wireless network," Anderson noted. "These houses are not square boxes. They're intricate architectural masterpieces, with a lot of odd-shaped spaces and unique textures that can give wireless RF signals trouble. The sophistication of the Access Networks components helps overcome those challenges…and they're easy to install."
Access Networks Wireless access points come in popular models to meet the needs of any residential application. Access points are available in both Standard and Unleashed versions. Integrators can choose from configurations such as dual-band 802.11ac, dual-band 8.02.11ac WAVE 2 dual and triple stream options, omnidirectional 802.11ac outdoor access points, and, most recently, a Wi-Fi 6 compatible access point.
Access Networks Client Services
Anderson says that Access Networks' service and support stands out during pre-sales consultations and when field technicians face tricky installations. "There are certain scenarios, such as getting wireless to a detached garage or placing access points in areas with no wiring, where the Access Networks Client Services can really help," he explained.
For example, Anderson recently consulted with the Access Networks Client Services team to help him design and plan an extensive wireless and wired network from the ground up as part of a project proposal. The Client Services team provided him with a detailed quote and a custom network diagram, including precise access point placement for optimum performance.
According to Anderson, the Access Networks technical support team easily understands the caller's issues and helps them get to the root of the problem quickly.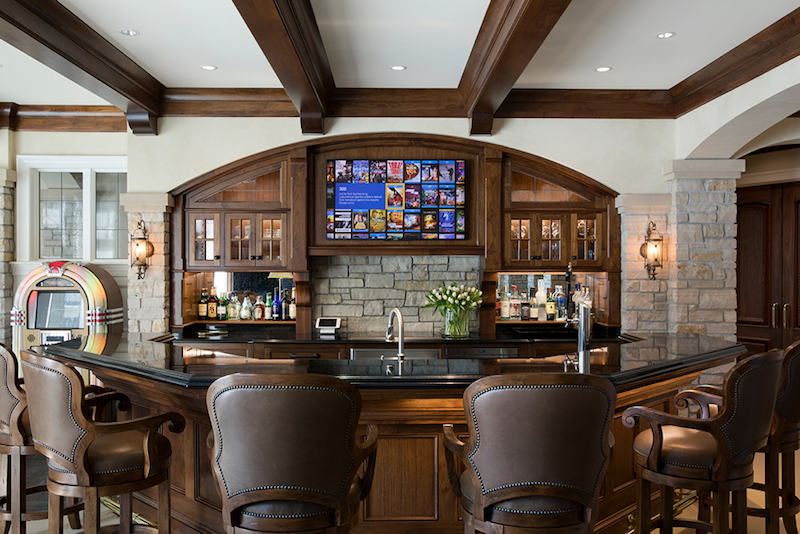 "That's a big plus for us," Anderson said. "It saves us time because when we call in; there are knowledgeable experts on the other end of the line who understand our capability. We don't have to go through basic, level-one troubleshooting questions first. Access Networks caters to the audio-video integration business, and that's a huge differentiator."
That's because the Access Networks support team is educated on the latest industry trends. For example, Anderson called in recently to discuss an installation using Crestron DM-NVX line of AV over IP products, and Access Networks engineers were experienced and trained on the products. As a long-time Crestron I2P partner, Access Networks' custom Core Systems are certified to work with DM-NVX gear and the Access Networks technical team has a testing station set up to better assist integrators who are using this technology in the field.
Live Network Monitoring Powered by Helix
Admit One began exploring the custom Core Systems from Access Networks, which includes an enterprise-grade Sophos firewall, Access Networks Wireless Controller, and an Access Networks-branded switch. Additionally, every Core System comes with one year of proactive Live Monitoring powered by a Helix device.
"The Helix device represents a turning point for us," Anderson said. "It's a way for us to get eyes inside the network on larger projects. Our service-after-the-sale is free to our VIP clients for as long as they own the system. So if we have to roll a truck, it costs us time and money. Having that remote visibility into the network is a huge benefit to us. Even if we do ultimately have to roll a truck, we are arriving with valuable information that can save us time on site. And having the support of Access Networks behind us is worth its weight in gold."
Next-Level Network Security
By joining forces with Sophos, the industry leader for Cyber Security, Access Networks' Core Systems now provide greater protection against cyber threats, which gives clients and their homeowners even more peace of mind. High-profile clients seek the same level of network protection in their homes that they are accustomed to having within their businesses, Lance notes: "Whether they are working at home or not, their devices – including computers and smartphones – have valuable information they want to protect. Many of these clients are people who could be intended targets of cyber-attacks. We aren't just looking to protect against broad-based attacks where hackers are looking for weaknesses that are easy to exploit. These are individuals at risk of a targeted attack on their network, and Helix and Sophos add a level of support and security to protect them."
So why Access Networks in every project? Anderson makes it clear that the level of reliability, wireless coverage, options for access points, network monitoring, network security, and AV-industry-oriented support are all important, to both Admit One, and indirectly, to its clients. And happy, entertained clients make for repeat clients and referrals.