With Autumn now officially here, it's "that time of year again." No, I don't mean that it is when you complain about holiday decorations when it is still September, see if "your team makes it to playoffs or a championship round, or time to worry about "whose house do you go to for holiday meals." (OK, that one is off the proverbial table for most of us this year.) No, although the holiday shopping season will definitely be different this year, there will still be new products to consider.
Thus, we're in the midst of new product introductions. Last week was Apple, next week it will be Google and at least one other, and yesterday it was Amazon's turn. In a prerecorded press event, they let loose with so many new products that it is almost impossible to go into detail on all of them here. Here are the main points. We'll will continue to bring you more news on the rest as they move closer to market availability.
Perhaps at the heart of Amazon's home device strategy are the Echo devices and the Alexa ecosystem that drives them. If sewing is your pandemic therapy, I suggest making some larger socks to hang on the mantle, as these will be at the heart of many gift hints and requests.
Indeed, fabric is a key part of the new Echo products. As has been the case with both Amazon and Google smart speakers recently, the plastic body is covered with fabric. Much attention was paid to that and other sustainability features, such as a new low-power mode for all Amazon devices and a commitment that Amazon will eventually generate as much renewably sourced electricity as all of their devices consume.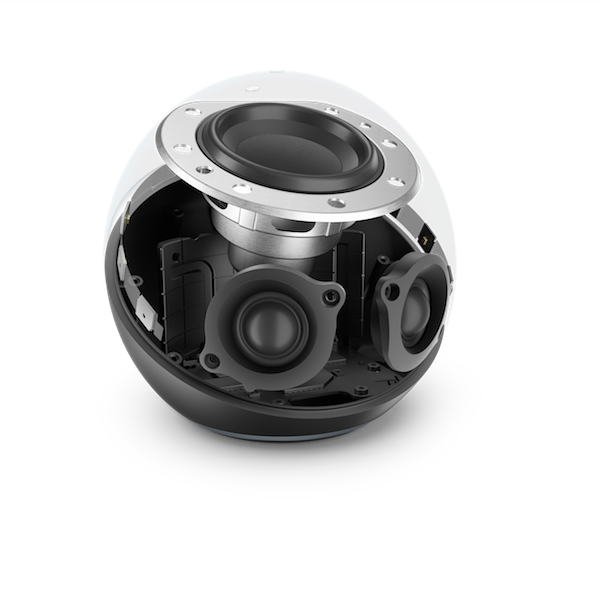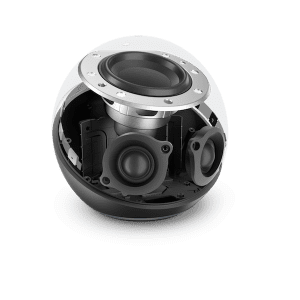 The new, fourth-generation Echo devices use that fabric to cover a new globe-shaped design that looks like someone took a Google Nest Mini and pumped it up like a balloon. However, the new look is very pleasing, and it has room to include a 3-inch woofer and dual tweeters. Also on board is a smart home hub powered by Zigbee, Bluetooth Low Energy (BLE), Amazon Sidewalk, and Dolby processing that adapts the sound to the room. For late sleepers, the new Echo adds the "tap-to-snooze" feature of the current Echo Dot with clock.
For smaller footprint uses, there are three new Echo Dot models with the same fabric-covered, spherical design. Sound emanates from a 1.6-inch front-firing speaker, and the Dot models also have the LED light moved to the bottom of the sphere. There will also be a new "Dot with Clock" model as well as new "Kids Edition" models. With the unit's cover picturing a panda or tiger, the shape works nicely with the concept. Included with those models is a one-year subscription to Amazon Kids+ that provides access to child-friendly books from Audible, interactive games, and more.
All new Echo products are on pre-order today for delivery sometime in late October. The Dot will be $49.99 while the Dot with clock will be $59.99. Both flavors of the Echo Dot Kids Edition will also be $59.99.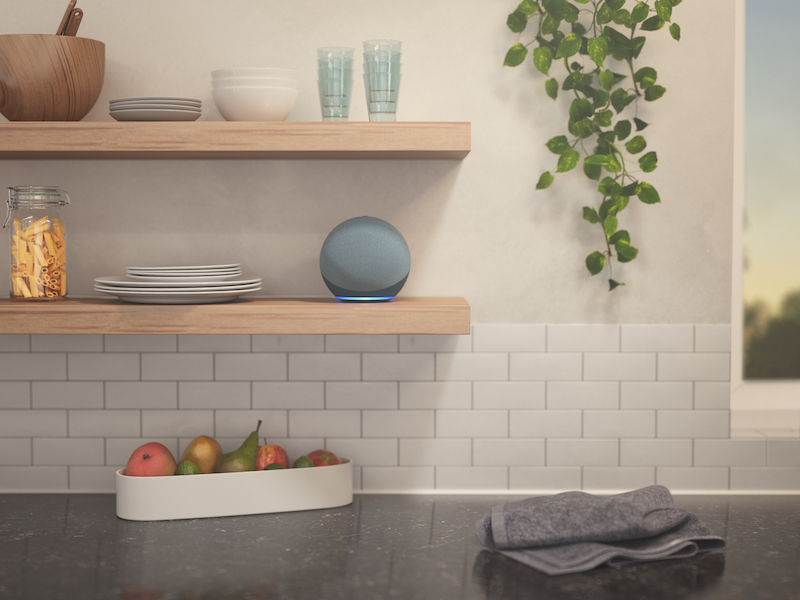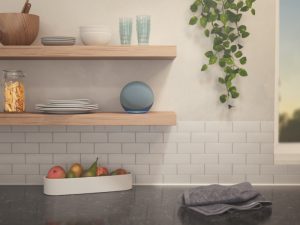 Perhaps the biggest change to the Echo product line will be the all-new Echo Show 10. The third-generation product in this screen size is more than just an update to the industrial design. While the previous generations sat flat on a counter or surface, the new model has the screen mounted to a cylindrical base that, in turn, sits on the counter. Why the change and what's in the base?
Therein lies the power of the new Echo Show 10. Rather than be a static device, the base has the brushless motor and mechanism that, thanks to advanced processing tied to the 13MP wide-angle camera, makes it possible for the screen to rotate and follow you as you move. Walking around the kitchen while following a recipe? Moving to show something in the room while on a video call? This sophisticated, yet transparent to the user, technology makes that happen. Even better, the sound also follows the camera direction for clear audio.
As will be the case for the other new Echo devices, there will be a new suite of available services such as Voice Profiles for Kids, Music Sharing, eight-person group calling, and more. Along with that are two new features that will make the Show even more popular: The ability to search and watch Netflix and to join video conference calls via Zoom or Amazon Chime. Particularly for the technophobe, this will them bring the most used communication link for personal, business and educational content during the pandemic without the hassle of a computer or tablet.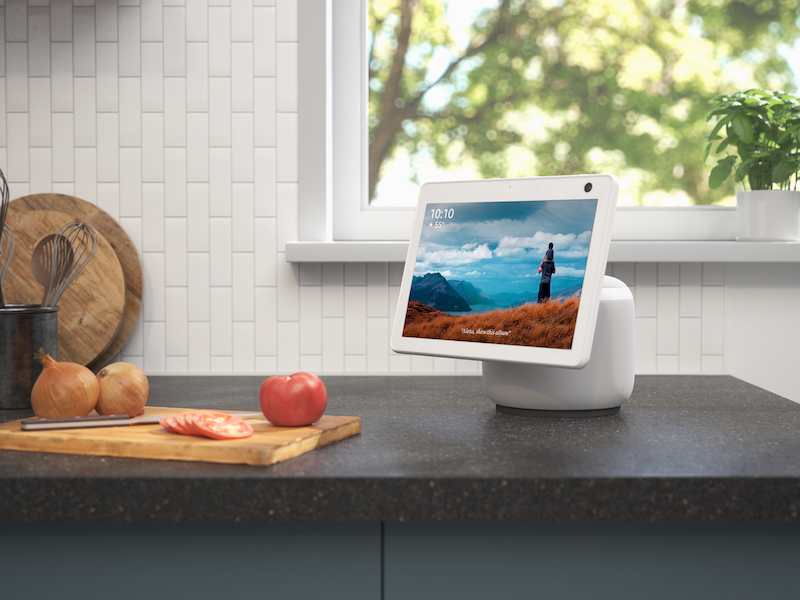 The new Echo Show 10 is available for pre-order now at $249.99, with delivery later this year. For residential technology professionals and developers, there is a full set of developer tools that is available now.
After Echo devices, the most popular connected device in Amazon's portfolio is Fire TV. Here, the news was on both the hardware and software fronts. While the 4K models, including the Fire TV Cube remain unchanged, there are new entry-level HD models with HDR, a 50-percent more powerful processor and an Alexa Voice Remote. The new $39.99 Fire TV Stick has a dual-band, dual-antenna Wi-Fi, Dolby Atmos pass-through, and power and volume controls on the remote. A new Fire TV Stick Lite lacks those features, but retails at only $29.99. Both are available now.
On the software/user interface front, Amazon will be rolling out a totally new user experience update, said to be the most significant since the Fire TV's introduction. The Main Menu moves to the center of the screen along with other navigation, search and selection improvements. Those with Ring devices will be able to view the security camera in a PIP window, and Fire TV Cube will be able to do video calls via Alexa Connect when a compatible Logitech webcam is connected. Zoom call capability is also on the docket.
The new Fire TV Experience will start rolling out later this year, starting with the new Fire TV Stick and Fire TV Stick Lite.
With the growing number of connected home products from Amazon, there isn't room today to detail them all. As the rest of these products are due for very late this year or into 2021 I'll leave them to when they are closer to release. However, to tempt your smart home appetite, they will include new eero 6 and eero Pro 6 models with Wi-Fi 6, Amazon Luna, a cloud-based gaming service with a "direct-to-cloud" controller for lower "click-to-shoot" latency and a new range of connected car products and new software services aimed at care for aging family members as well as more security services.
Again, these will be covered here at a later date, but of greatest interest will be a Car Cam that, along with crash sensing and other dashcam features, will be a special mode that will respond to your voice command to start video and audio recording when "I'm being pulled over."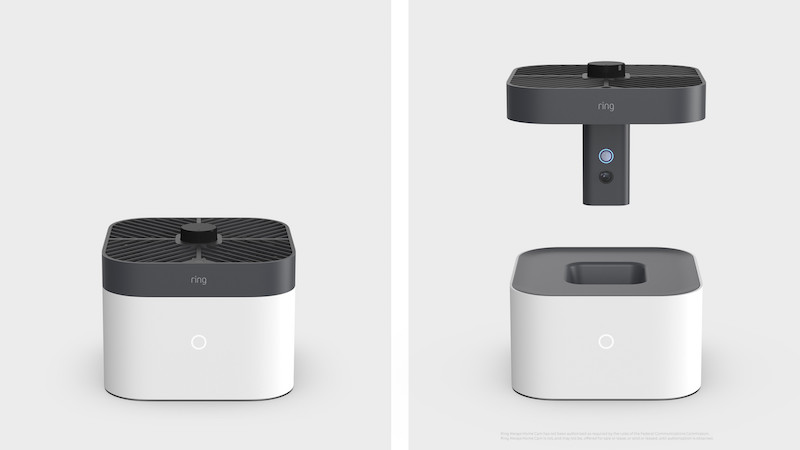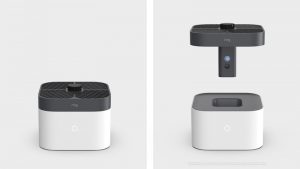 Perhaps the most interesting product of the lot, although again, something that you won't see in the market until 2021, will be the Ring Always Home Cam. This was shown as an indoor drone with an HD camera that roams around the home to patrol for a variety of problems. It looked cool, but if this were April First one would think that it might be an April Fool's prank. The press release did state that it is still a development product that "…has not yet been authorized…and is not and may not, be offered for sale…" That said, it is a developer's dream, and we'll all watch its progress together to see if it really does reach the market.
Yes, it is that time of year again. With today's announcements and demos from Amazon, we all have a start on what to think about buying as the gift-giving season approaches or while planning new installations or ecosystem upgrades. Buckle those seat belts, as this is only the start. Watch this space for more new product announcements next week.