Azione Unlimited has been on a roll in the last two weeks, signing new partnership agreements with vendors.
GOLFZON (www.golfzongolf.com) and Josh.ai have partnered with Azione Unlimited (www.azioneunlimited.com) to provide the buying group's membership with a golf simulator solution and proprietary voice control products and privacy-focused home automation, respectively.
Awarded four consecutive years from 2017 to 2020 as best golf simulator in Golf Digest's Editor's Choice, GOLFZON has a presence in 62 countries with 6,200 sites around the world and 59 million rounds of golf played on the GOLFZON system in 2019.
"As an avid golfer, I am absolutely ecstatic to partner with the most robust golf simulator in the world," said Richard Glikes, president of Azione Unlimited. "Not only does Golfzon provide unparalleled features such as a moving swing plate, auto-tee system, and real-time ball flight, it is an immensely profitable system for our dealers to sell. Golfzon then becomes the perfect combination for affluent clients who want to surround themselves with the absolute best toys."
GOLFZON's technology and brand recognition comes from three unique technological features that brings "realism" to the golf simulator world in homes and places of business where no other simulator companies can offer. GOLFZON lets the client play from tee through green all on the same hitting platform, giving the player the ability to putt from distances as short as 2 inches and doing away with automatic two-putt, or lengthy gimmie ranges that is synonymous with simulated golf.  GOLFZON's omnidirectional Hydraulic Swing Plate will navigate players through the golf course by creating uphill, downhill and side hill lies of all varieties to seamlessly blend the virtual course with the real-life terrain of the location.
In evaluating the decision to join a buying group, Josh.ai is starting with Azione for its people, programs, and promotional opportunities. The organization is a natural fit with so many high caliber Josh.ai integration partners and dealers already on its roster. Through this partnership with Josh.ai, Azione expands its high-end residential solutions and innovative offerings for members to present to their potential clients.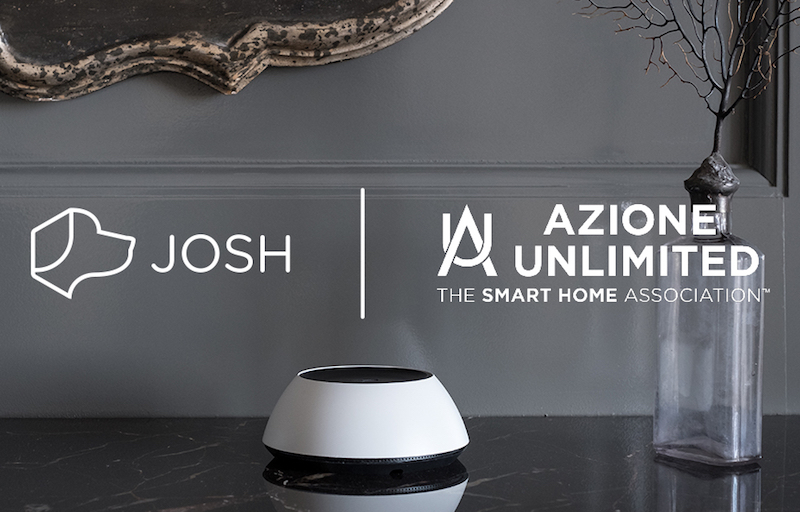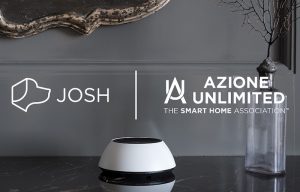 "We've long admired Azione since the early days of Josh.ai, often speaking at their summits about voice control, AI, and the future of our industry," said Alex Capecelatro, CEO of Josh.ai. "Now that we have surpassed 500 certified dealers, the timing feels right to start engaging with buying groups. We have the utmost respect for the dealers, manufacturers, and programs at Azione, and feel fortunate to be joining their ranks."
Founded in 2015, the Josh.ai platform includes features such as a custom natural language processing engine that can handle multiple requests in one command, deep-linking through AV distribution, room and contextual awareness, as well as a proprietary natural language scene creator. The hardware product, Josh Micro, is an all-in-one smart home processor and hands-free voice assistant, sold exclusively through professional installers.
Josh.ai is sought after by luxury clientele thanks to its stance on privacy, which the company believes is critical for its users. According to Josh.ai CEO Alex Capecelatro, "We believe privacy is a basic human right, particularly when dealing with voice control technology in the most private spaces of a person's life. We don't think it's necessary to have to choose between cutting-edge technology and a feeling of privacy. With Josh.ai, you get both." The system allows clients to choose to store data locally for a period of time to assist in learning, or not to store commands at all. Any data collected is used exclusively to make the user experience better. Data is never used for targeted ads. In contrast with most other voice assistants, Josh.ai does not gather and share data for marketing purposes, and never sells client data to third parties.