When Bowers & Wilkins attaches the name "Signature" to its loudspeakers, you can be sure that the results are very special. This month sees the introduction of two new Signature versions of premium loudspeakers from the Bowers & Wilkins 700 Series range: the stand-mount 705 Signature and floor-standing 702 Signature.
The new 705 Signature and 702 Signature models share a common philosophy with their predecessors. Like previous Signatures, the new models are carefully upgraded and lavishly finished loudspeakers that represent the apex of current Bowers & Wilkins design, engineering, and manufacturing processes. A huge amount of care and attention has been paid to improving their acoustic performance via an upgraded crossover design, and also to carefully crafting the luxurious new cabinet finish.
Launched in 2017, the Bowers & Wilkins 700 Series range of speakers features technologies first seen in the high-end 800 Series Diamond, such as the Solid Body Tweeter-on-Top assembly, Continuum cone drivers, and Aerofoil profile bass drivers. They are used in combination with bespoke 700 Series technologies, such as the Carbon Dome tweeter plus carefully optimized and rigid cabinets.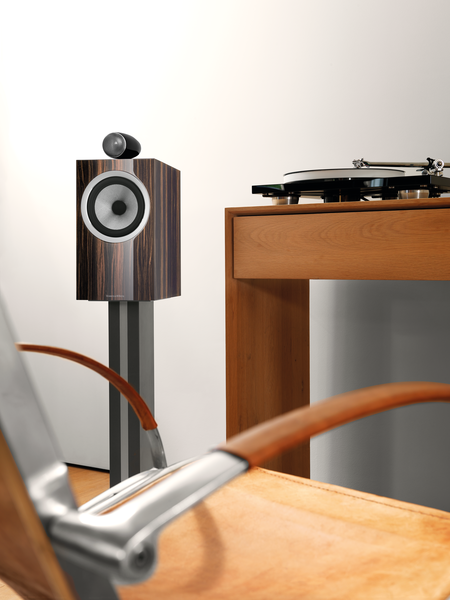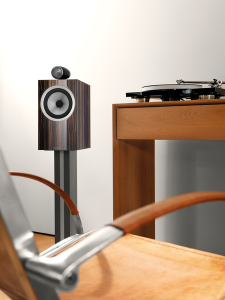 As Signature products, the new 705 & 702 Signature have received further, detailed improvements enabled by upgraded crossover designs and components. Both models now feature specially treated and upgraded bypass capacitors sourced from Mundorf, larger heatsinking and, in the case of the 702, an upgraded LF capacitor on the bass section of the crossover.
In tandem with the immense benefits, both models enjoy as a result of their Tweeter-on-Top configuration, these upgrades improve the already-remarkable resolution, openness and spatial retrieval on offer, lending them an even-more polished, refined and involving sound.
Keeping up with established Signature practices, the 705 and 702 Signature boast a new Datuk Gloss ebony-colored veneer with a distinctive grain. This custom-designed finish combines the look of exotic real-wood veneers with the environmental benefits of a sustainably-sourced supply, in this case from specialist Italian wood company Alpi.
Each pair of speakers is unique, with no two models sharing the same grain pattern or figuring. Bowers & Wilkins adds to Alpi's painstaking workmanship by applying nine coats of finish – including primer, base coat and lacquer – to create a deep, lustrous appearance. To further accentuate and highlight the quality of finish on each model, both Signature speakers have bright metal trim rings around the mid/bass and midrange cones plus bright, silver- finished tweeter grilles. Finally, both models have a Signature identity plate on their rear panel, turning each speaker into a genuine and unique piece of art.