CEDIA Propel, a program that connects CEDIA members with access to emerging trends, new technology brands, and innovative products, has added Autoslide and Zuma to a growing list of partners focused on advancing home technology integration businesses.
Autoslide, which transforms interior and exterior sliding doors, and Zuma, a newly launched company creating an immersive, high-performance sound and light experience, add additional avenues for CEDIA members looking to diversify their business and skills, and create opportunities with cutting-edge offerings.
Diversifying with CEDIA Propel
"Autoslide and Zuma exemplify the high degree of innovation that is at the heart of CEDIA Propel," says CEDIA Interim Co-CEO Giles Sutton. "These products enable integrators to expand and diversify their product offering, explore new markets, and develop solutions to meet the needs of an increasingly tech-savvy customer base. When I was an integrator, I won business by surprising and delighting customers with what's possible. Propel enables CEDIA members to explore new products, win with major savings, and build connections that expand business opportunities."
Check Out: RTT Podcast #43 on CEDIA Propel's Immersive Gym 
How Autoslide Fits into the Smart Home
With CEDIA Propel, members receive special pricing, training, and inclusion on the Autoslide dealer portal. The company's technology helps retrofit sliding doors for the patio, pocket doors, and more.
Autoslide products are designed with convenience and elegance to be universal. These automated sliding and locking solutions enhance living in place, accessibility, and independence of loved ones and pets.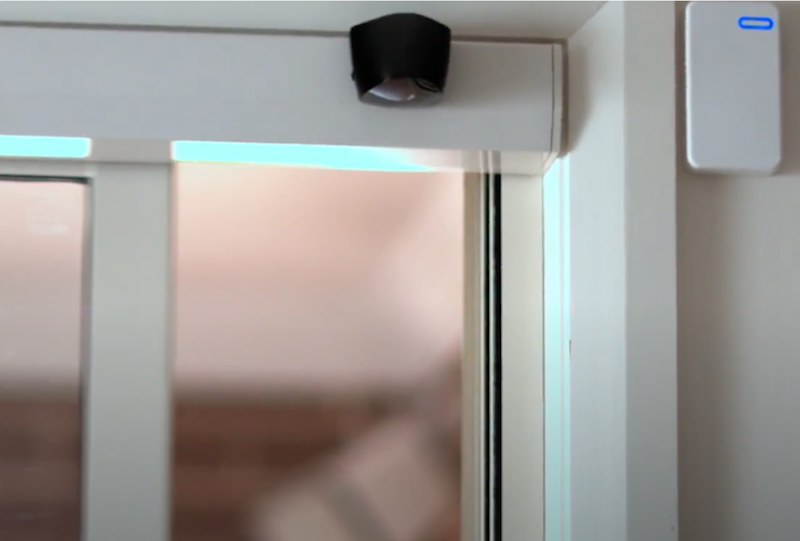 Autoslide is available in many markets in the U.S., Australia, and additional markets globally. Sept. 1-3, Autoslide will be part of the Launchpad at CEDIA Expo 2021, highlighting the next big things in home tech.
"Autoslide is excited to be a part of CEDIA's Propel program," Autoslide North America Vice President Joseph Castonguay says. "It is such an honor and privilege for Autoslide that our products have been selected for this industry leading organization. There has been a hole in the door and window automation space for integrators, so our automatic products will bring great value to CEDIA members. We look forward to building great relationships with CEDIA."
Introducing Zuma to CEDIA
With CEDIA Propel, CEDIA members can access preferred pricing on Zuma's products. Zuma has created an ultra-compact, high performance loudspeaker with a low energy LED light, all housed within a stylish, simple to install, ceiling light fixture.
It is a virtually invisible, wireless, and clutter free audio experience that combines circadian rhythm, mood lighting, and wellbeing for users and can also be voice-controlled with Alexa. Zuma is first launching in the United Kingdom market and additional markets are planned in due course.
"We are thrilled that Zuma is joining Propel," Zuma Managing Director Stuart Collingwood. "As a new brand with innovative new products, Propel offers a fantastic way to introduce ourselves to CEDIA members and their customers. Zuma provides an exciting addition to members' portfolios as well as opening up new audiences who wish to seamlessly enjoy immersive sound, light, and wellbeing experiences in their homes."
Autoslide and Zuma join Amazon, Bryte, and Immersive Gym in CEDIA Propel. Find out more about accessing this unique member benefit at CEDIA.net/Propel.