At Tuscan Highlands, a brand new south Las Vegas residential resort community, the custom pool, giant LED screens, personalized service and trendy bar set the tone for luxury living, but also represent fairly standard Las Vegas fare. Step into the residences themselves, however, and it's obvious that Tuscan Highlands set out to stand above the rest, with each unit integrating its own ClareOne security and smart home system that offers remote control and scheduled automation of lighting, climate, security and door locks.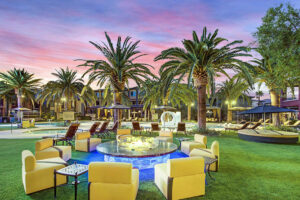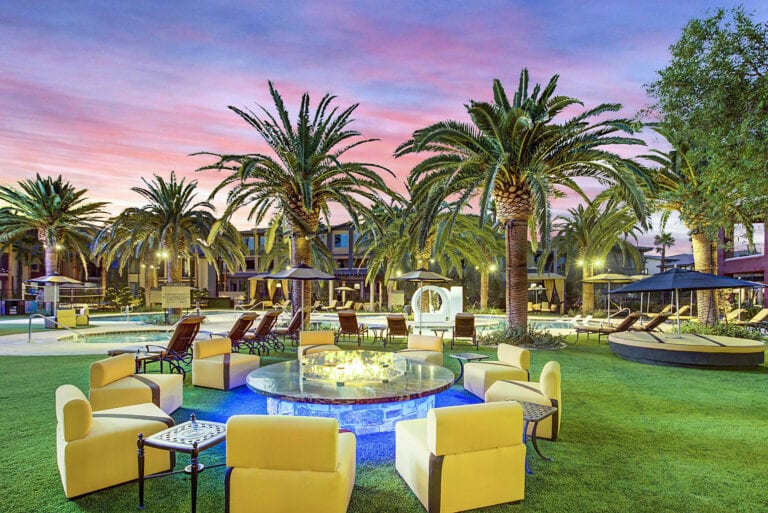 According to the experts at Innovative Home Systems, the Las Vegas-based custom integration firm that outfitted Tuscan Highlands with cutting-edge technologies, making the ClareOne smart home system standard for every apartment is equal parts innovative and necessary. Particularly for 2021, when many renters will undoubtedly spend more time at home due to ongoing pandemic concerns, the technology is a crucial inclusion that benefitted from local availability of products and design assistance from Volutone, a SnapAV Pro Store.
Related: Clare Controls Update Integrates Control4 Systems, Smart Garage Doors, and Thermostats
"Tuscan Highlands' public areas integrate lots of technology and deliver all the expected flash and glitz of the strip's biggest casinos, but most residents will still spend the majority of their time inside their personal residences," said Innovative Home Systems President Jeffrey K. Brown. "While the property's ring-shaped pool, climbing wall, multiple oversized LED screens and an eSports room offer attractive, modern leisure activities, only the remotely-accessible ClareOne security and smart home system is likely to induce permanent changes in residents' expectations for daily home life. Completing this project on-time in 2020 was a challenge, but luckily we had the help of SnapAV product experts at Volutone who assisted with product selection, system design and inventory delivery."
Finding the Right Components from ClareOne
Brown began by contacting Volutone's Las Vegas branch to discuss which components best fit the functional needs and budget of the project. In fact, Volutone staff said this project required nearly daily interaction with Brown's integration firm, and they assisted by helping develop the ideal base smart home system for Tuscan Highlands, stocking and staging inventory for timely availability and locating special order parts.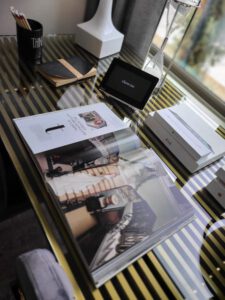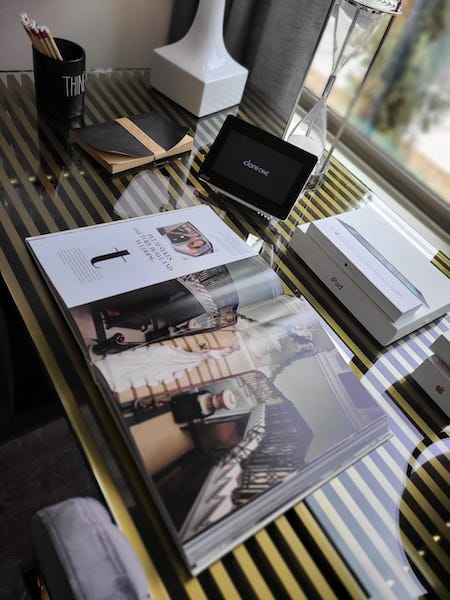 "Customer service is why we're here," said Volutone Las Vegas Branch Manager Johnny Hopper. "When Jeff Brown came to us for assistance developing a powerful, cost-effective base automation system, we did everything in our power to build the best, simplest solution that would thrill his clients and their renters while ensuring profitability for his firm. Throughout the installation, our ability to provide same-day products helped Brown stay on schedule even as many projects nationwide suffered delays due to logistical issues and factory shutdowns caused by the COVID-19 pandemic."
To truly stand out from the existing luxury living communities in Las Vegas, the project's developer knew they needed to include the flashy "city of lights"-style luxuries that residents expect but wanted to go beyond that with in-home technologies that simplify daily life and home maintenance. Starting with the assumption that most residents in 2021 want integrated technologies but have not yet lived in a residence that included them, it became clear that ClareOne could be a core differentiating factor for prospective renters.
"Mobile devices are so deeply ingrained in the daily habits of Americans that many people expect to be able to do almost everything through an app and even better when it's one app that controls everything vs multiple apps," Brown added. "With the ClareOne panel and platform, Tuscan Highlands has made that expectation a reality. While the base system in each apartment is considered entry-level, the ability to program lighting schedules based on preferences or adjust temperature while commuting home from work makes the promise of home control excitingly real for a whole new market of users."
The System in Each Apartment Unit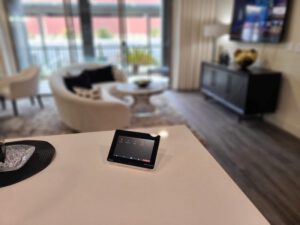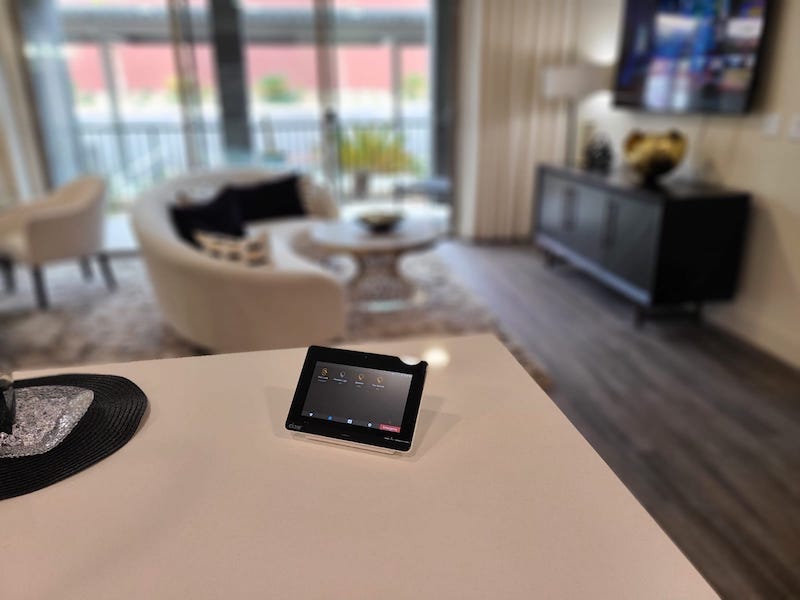 Each unit's system consists of a ClareOne wall panel, sensors on the front door and sliding balcony door, a motion sensor that can be programmed by residents to activate lighting scenes, two smart light switches, a smart thermostat with scheduling, a ceiling fan controller for the living room and an electronic door lock on the front door and the loft units even boast amazing motorized shades. Through the ClareOne mobile app, each of these subsystems can be controlled from anywhere at any time.
Upon signing a lease with the property, new renters are offered additional options to supplement their smart home system, including more connected light fixtures, extra fans or assistance in creating detailed lighting and climate schedules to improve simplicity or save energy. When residents move out, the property managers can easily and quickly change out the registered user for the room, immediately revoking the access and control from previous tenants. This ensures the property can manage itself and only require integrator service for upgrades or system troubleshooting.
Remote Access for Integrator Service
Regular system maintenance and troubleshooting is also significantly easier and faster thanks to the remote access Innovative Home Systems has into the property. Without sending a technician or rolling a truck, the professionals can log in to the building's system and diagnose issues, reset equipment and fix many minor issues in just minutes.
"This project shows what a forward-thinking developer or builder can do to deliver modern accents and functions that many modern renters desire, and may soon demand," Brown said. "Whether it's the ClareOne system in each unit, the large LED screens in the eSports, dining and pool areas, the Control4-based MoIP video system delivering content to 46 TVs in the clubhouse or the Luma surveillance system keeping residents safe in public spaces, or the amazing audio that flows throughout all the common areas, technology has become an integral and necessary part of nearly every activity and space we engage with on a daily basis."