Crestron, the global leader in smart home automation technology, today announces the launch of its next generation 70 Series Touch Screens, ushering a new era of residential control. Available in wall-mount and tabletop options, the Crestron 70 Series offers a sleek design with more screen and less bezel for users who want the very best in stylish whole home control.
Crestron's 70 Series Touch Screens are Wi-Fi enabled and are available for both custom-programmed and Crestron Home projects where previous infrastructure requirements may not have been available.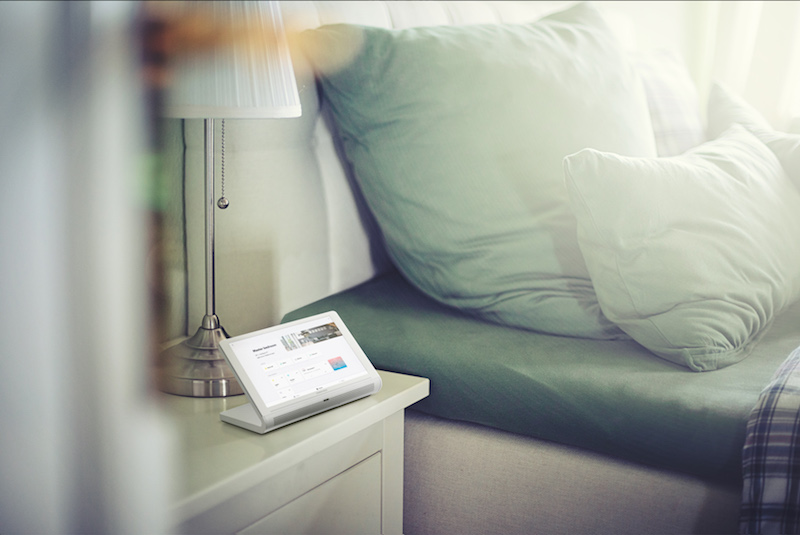 A Crestron 70 Series Touch Screen can be placed on kitchen counters, coffee tables, nightstands, and anywhere throughout a home for unprecedented flexibility. The additition of proximity sensors also allows for the touch screen to automatically wake when in close range without physical contact.
"In today's world, with more and more people spending the majority of their time at home, we've seen an increase in demand for the most advanced type of technology control possible," said John Clancy, vice president of residential at Crestron. "Crestron's 70 Series Touch Screens were purposely designed with the homeowner in mind in order to deliver unparalleled performance for home control with a sleek, new aesthetic."
Crestron's 70 Series Touch Screens supports legacy and HTML5 custom projects, allowing UI developers and programmers to provide a dynamic and modern user interface.
Crestron's 70 Series Touch Screens include the following key features:
Top level performance with faster processing
Higher resolution display for an optimal user experience
Seamless transferring of projects from Crestron's 60 Series Touch Screens
Full range of network standards that guarantee security and privacy
Runs the latest SONOS S2 app for deeper integration into the SONOS ecosystem
The Crestron 70 Series Touch Screens are available in both black and white finishes. Wall-mount options are available in 5-, 7-, and 10-inch sizes, with tabletop options available in 7- or 10-inch sizes. The next-generation 70 Series Touch Screens will be available to ship starting on October 31, 2020.