Small Forward Meets Smart Home
On June 19, 2016, the Cleveland Cavaliers defeated the Golden State Warriors 93-89, concluding an incredible comeback after falling behind 3-1 in the series. This championship was a first for numerous Cavs players, including Kevin Love, Kyrie Irving, J.R. Smith, and Dahntay Jones, a veteran small forward playing for his eighth NBA franchise. For any longtime player, especially one with double digit years in the league, this would be the happy ending to their story. However, for Dahntay Jones, there was no time for rest after hoisting the trophy.
Following his title-winning season and one last Finals run with the Cavaliers, Jones completed Harvard Business School and the NBA's Crossover Into Business program, a collaboration of students and athletes with a focus on learning business essentials. Earlier this year, he was named the Managing Partner and Vice President of the smart home-focused company Pearl Homes, where he works to create sustainable, approachable smart home communities utilizing LEED-certified development.
And, while much of the former NBA champion's time is focused on residential innovations, he still finds time to come back to the court, playing for the Big3 league's "3's Company" team under head coach (and former NBA star) Michael Cooper. In our exclusive conversation, the multitalented Jones reveals his aspirations with Pearl Homes and how technology has drastically changed professional basketball.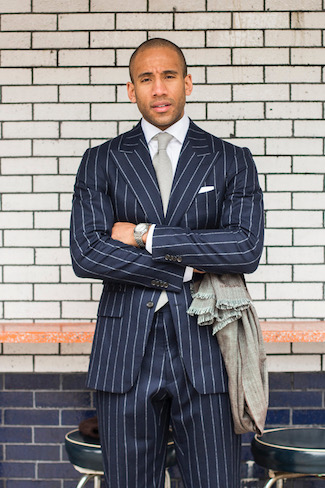 Residential Tech Today: If I'm not mistaken, your entire interest in smart homes started when your wife gifted you a Google Home.
Dahntay Jones: Right. My wife gave me a Google Home because she works for Google. As I was using and setting it up and seeing how it could be effective in my house, my kids loved it, and we were using it for a whole bunch of things. Then, I just started building on the Google Home. You start going to the Nest products. You start going to the security system. You start going to all these different areas and it was labor intensive to piece together your home in that way, but you get to actually make your home as efficient as possible with it. So, that's where it gave me the idea, "Why don't we just make this the standard for our home?"
RT Today: How did your career with Pearl Homes start?
Dahntay Jones: It started with my partner Marshall Gobuty. He's a builder in the Bradenton/Sarasota area and he's been amazing in providing LEED platinum homes. We have a boating community of 86 units. That was the original basis for our home and he wanted to be able to create a smaller home that people could use that would be efficient from an energy standpoint and spatially as well.
So, when I saw the home and I saw how amazing it was, it just triggered the thought process that it could be more. People needed access to this home and there was a market available since this home can be moved and can be constructed in all types of climates and environments; this will be necessary for more people than just the people that can afford a boating home. We went for it with our boating community. Then, we started exploring the affordable housing market because there's such an affordable housing crisis and people need to live where they work. They deserve a very special home.
RT Today: What really makes Pearl's smart homes unique?
Dahntay Jones: What makes them unique is, number one, they will be affordable for everyone. That's for the everyday American. However, their energy efficiency makes them… they generate more energy than you need, actually. So, that energy can either be sent back to the grid or there are certain communities where we'll be able to create a hive system where we'll be able to power the whole community and still be able to store energy. So, each home has its own battery so it can create energy and store it and you can use that energy on a daily basis.
RT Today: So, affordability and sustainability seem to be two of the big hallmarks of the company.
Dahntay Jones: Definitely. Most homes right now are either one or the other. It's hard to put those two together, but we're making that our foundation, affordability and sustainability, and giving you nothing less than that. That's what you can expect from our product.
If home rates are high right now, you definitely don't need a big energy bill. You definitely don't need to be paying for extra things that are available to us naturally. So, our net-zero homes are something to help you on the affordable standpoint in just being able to afford something that you're proud of, but also from the utility bills as well.
RT Today: Harvard's "Crossover Into Business" program helped you along the path to working with Pearl Homes. Can you tell me a little bit about that?
Dahntay Jones: Well, before I went to take that Harvard class, I've always been interested in real estate, and I took a kind of internship with Douglas Elliman through the NBA. Douglas Elliman was showing me how I could use the interest that I have and be in a space where not many athletes are. I was teetering whether I wanted to be a residential real estate agent, but just learning about real estate and about what the needs were and learning about all the different types of real estate that you could be into, that's where I started developing how I wanted to do this. Then, when I took the Harvard class, I was sitting with a bunch of business professionals who are also in different areas of business, and trying to figure out their personal lives and using their personal experiences and business practices.
RT Today: You were one of the first NBA players with an iPod. Have you always been ahead of the crowd in terms of tech?
Dahntay Jones: Yes. My parents have been in technology my whole life. My parents worked for
Johnson & Johnson, both on the technology side. I've always been abreast of different sets
of technology. My first year in the NBA, I was downloading CDs to iTunes, that helped me fall in love with this new invention called an iPod. Every extension after that has always piqued my interest, and I stay interested in technology and how I can make life easier and just how I can use different things to just have fun with them or make life easier in general.
RT Today: It's crazy how quickly technology evolves.
Dahntay Jones: I was explaining to my son how this was a total separate entity than the phone, and the evolution of having it all together has just been a process. I was explaining to him the lineage of how this came to be. He was kind of dumbfounded. He's 13, and he's like, "So, you had to keep music with you before?"
RT Today: Throughout your years in the NBA, how did you see technology change
the game?
Dahntay Jones: Oh, technology has been at the forefront of our game, whether it be wanting to start on the science side of how to make better athletes or how to track athletes or learn the ways of your opponent and what they might do. It's been all around us in basketball. We actually appreciate it, and you just have to use it in the right capacities, whether on the front office side or sports nutrition. You have to be abreast of all these new ways of trying to be better. I think that's what technology affords us – the ability to always be a better version of ourselves, whether it be in sports or just in general.
RT Today: So many players spend an entire career just wanting to win a championship and never actually get that opportunity. How did it feel to be a part of a championship team?
Dahntay Jones: It was definitely something that I had on my list of things I wanted to accomplish. There was one point in time where I didn't think I would, but all the hard work that was done behind the scenes helped me get to that point. It was well worth it to be able to experience something that… to have a collective experience like that with so many great guys, but also to just get that individual achievement that a lot of people don't have the ability to get.
RT Today: You've also had involvement with the Big3 league as well. How do you see that league as being unique as compared to the NBA? What opportunities are there that might not be available in the NBA?
Dahntay Jones: Well, the Big3… which it's not a diss to say it's in its infancy stages, but the first three years of an organization is the infancy stage… and it's gaining a lot of attention because it provides a product that is necessary in the summertime, good basketball. Guys who are either just in it now just to still fall in love with the game that they've always been in love with and it was taken from them, or guys who walked away from it just want to continue playing in some capacity, or want to have some involvement in basketball. The development process of seeing it evolve has been amazing to see a business evolve and to see guys who have input and to see something you're working so hard on go to different places. It's been amazing just to be a part of it, and to see what Ice Cube and Jeff Kwatinetz are doing.
RT Today: It's great to watch especially because, once summer rolls around, if you're not a baseball fan, there's not very much to watch.
Dahntay Jones: Right. There's not much to watch. It's just a different set of context. It's a different game. It's different rules. It takes a different mindset to play it, but once you put your time into it, it's very interesting, and it's a set of still skilled basketball players, but it kind of caters to what they can do right now. Takes all the up and down out of it, but the half court of it and the mental capacity to play half court basketball. It's good to see skilled basketball players that can still do some things on the court.
On the business side, it gives you inspiration because you see a concept that is flourishing right in front of your eyes and you see guys who've taken a chance on something that they're passionate about. Now, it's moving in the right direction. From a business standpoint, it just shows you that anything is possible as long as you work hard and you have the right mentality going into the business.
RT Today: You've seen smart home tech develop over the past few years, and it's obviously just going to keep growing and growing from here. Where do you see the future of the smart home?
Dahntay Jones: Oh, man, that's a tough question because even on the sustainability side, it grows every six to 12 months. It takes leaps and bounds. I think the fact that we are growing on the sustainability side so fast, it's amazing because now people have access to resources that they thought were not going to be in their reach. It kind of makes everything more affordable, and I think that's where it should be. It should be affordable for you to conserve energy and for you to be able to live the way you want to live and feel comfortable living the way you want to live.
So, part of my job is to stay abreast of where everything is going, but everything is moving so fast that you just pick whatever you're interested in and you try to adapt to it and hope that you're giving people the best product possible.
RT Today: We touched on that combination of affordability and sustainability earlier. I'm sure it can be difficult to find that balance when developing these homes. Do you think it's just a matter of the technology improving enough for it to be more affordable?
Dahntay Jones: It's bigger than just the technology because the technology is getting more affordable. It's just the building practice, and it's the resources that you use and it's how you source them. Those things are still big hurdles, but we've created a system where we can give you the same resources that will give you the ability to have a quality home, a home that is hurricane- and fire-proof, a home that is able to sustain earthquakes and natural disasters, in that sense. So, it's about giving you a quality home and having the resources and the margins, basically, to be able to create that type of home. Then, finding different technology that fits that home, that makes that home unique. I think that those two are the ones that teeter on that affordability side.
RT Today: What do you want to accomplish in the next decade?
Dahntay Jones: I just want to be, number one, passionate about the work that I do. I think that that's something that I've found here in Pearl Homes, being able to provide as many people as possible with something that they can definitely be proud of. Once you walk into one of our homes, you'll see why I say that. That makes my heart sing. That makes me want to go to work every day. I've been privileged enough to go to work every day with something that I had fallen in love with as a child. Now, I'm trying to create that extension where, when I go to work, I don't feel like I'm at work. The ability to provide people with resources is not a job. I think that is what I have the ability to do and I'm trying to give to as many people as possible.