Nortek Security & Control is now shipping its new line of ELAN architectural speakers. The line launched with 15 new in-ceiling and in-wall models, from the entry-level 400 Series, to the whole-home multi-purpose 600 Series, to the high-performance distributed audio and home theater of the 800 Series.
ELAN's 400 Series Speakers are intended for homeowners who want high-end audio without breaking the bank. The 400 Series features half-inch tweeters and polypropylene cone woofers.
ELAN's 600 Series Speakers are multipurpose speaker solutions that deliver elevated performance. All five speakers in the series feature upgraded injection-molded polypropylene cone woofers and pivoting one-inch soft dome tweeters.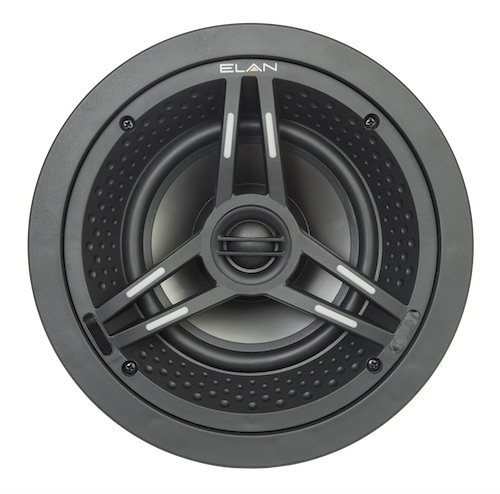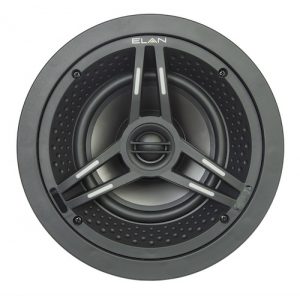 ELAN's 800 Series speakers are designed to deliver exceptional clarity, resolution, and dynamics via graphite-injected polypropylene cone woofers and aluminum dome tweeters. All seven 800 Series Speakers have a vocal enhancement switch that increases vocal clarity and enhances dialogue. Users also have the option to adjust the speakers' tweeter performance via a front-mounted "tweeter" enhancement switch.
Preconstruction brackets are available for all models. The new ELAN architectural speaker portfolio consists of:
EL-400-IC-6: ELAN 400 Series 6-1/2″ (160mm) In-Ceiling Speakers (Sold in Pairs)
EL-400-ICDVC-6: ELAN 400 Series 6-1/2″ (160mm) DVC/SST In-Ceiling Speaker (Sold Individually)
EL-400-IW-6:ELAN 400 Series 6-1/2″ (160mm) In-Wall Speakers (Sold in Pairs)
EL-600-IC-6: ELAN 600 Series 6-1/2″ (160mm) In-Ceiling Speakers (Sold in Pairs)
EL-600-ICLCR-6: ELAN 600 Series 6-1/2″ (160mm) LCR In-Ceiling Speaker (Sold Individually)
EL-600-IW-6: ELAN 600 Series 6-1/2″ (160mm) In-Wall Speakers (Sold in Pairs)
EL-600-IC-8: ELAN 600 Series 8″ (200mm) In-Ceiling Speakers (Sold in Pairs)
EL-600-IWLCR-5: ELAN 600 Series 5″ (130mm) LCR In-Wall Speaker (Sold Individually)
EL-800-IC-6: ELAN 800 Series 6-1/2″ (160mm) In-Ceiling Speakers (Sold in Pairs)
EL-800-ICLCR-6: ELAN 800 Series 6-1/2″ (160mm) LCR In-Ceiling Speaker (Sold Individually)
EL-800-IC-8: ELAN 800 Series 8″ (200mm) In-Ceiling Speakers (Sold in Pairs)
EL-800-ICDVC-8: ELAN 800 Series 8″ (200mm) DVC/SST In-Ceiling Speaker (Sold Individually)
EL-800-ICLCR-8: ELAN 800 Series 8″ (200mm) LCR In-Ceiling Speaker (Sold Individually)
EL-800-IW-8: ELAN 800 Series 8″ (200mm) In-Wall Speakers (Sold in Pairs)
EL-800-IWLCR-6: ELAN 800 Series 6-1/2″ (160mm) LCR In-Wall Speaker (Sold Individually)