Smart home technology can deliver safety, security and convenience – but how can you benefit from this if your current home is a rental or you plan to move in the near future? Even if you do take advantage of this technology, once you've gotten everything set up and programmed to work for your family's schedule, who would want to start over?
In the U.S. alone, nearly 65 percent of households headed by people younger than 35 are renting, and 25 percent of renters own at least one smart device. With home ownership on the decline, this demographic expects to be able to use the latest tech – including smart home gear – without drilling holes, rewiring, and making permanent upgrades to a structure they don't plan to stay in or isn't theirs. With wireless connectivity via smart home technologies like Z-Wave, hardwiring is eliminated, and they can be removed and installed in a new home easily. Investing in smart home products that move with you is easier than you might think.
Getting Started
First, you'll want to choose a smart home hub (sometimes called a gateway) which functions as the "brain" of your network, that allows your devices to talk to each other and listen for commands and instructions from you or anyone in your household who has access. Fortunately for renters, all hubs are portable and can move with you whenever you go. Smart hubs like Samsung SmartThings, Wink 2, or Vera Plus are reliable options to connect your devices and have them communicating on the same network. Typically, hub setup is quick and easy and only requires you to download a mobile app and follow instructions to get your smart home online and ready to add more products like light bulbs, plugs, locks and more.
Smart and Secure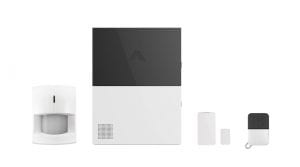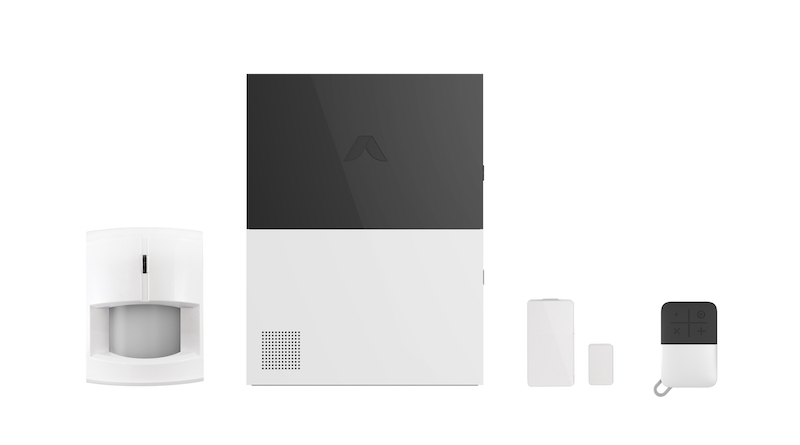 For tech newbies who want security to be a focal point of their smart home system for their home, companies like Ring, Scout, and abode offer complete DIY starter kits that secure your home wirelessly and do not require professional installation, but do offer pro monitoring to ensure someone is always keeping an eye on your house. Abode even allows you to turn on professional monitoring for as little as three days, a great option for renters who travel frequently and don't want the cost of long-term contracts. These smart home security solutions are convenient and easy to manage.
Want to see what's going on at home when you're away? Grab an HD smart camera compatible with your selected home security kit, plug it into a wall socket, pair it to your hub, establish a secure internet connection and you're good to go. With no messy wiring or permanent fixtures to setup, when you are ready to move, simply unplug your wireless cameras and take them with you to your new home.
Smart Lighting, No Mess
Smart plugs are a convenient way to connect your smart home without permanently installing the technology and potentially forfeiting your security deposit on your rental. Easy to setup and giving your "dumb" devices some smarts, smart plugs can turn in an existing lamp into part of your connected lighting solution. That lamp can now also be managed remotely via smart home apps on your mobile phone or tablet. You can even set scenes and customized rules within the app to power these devices on and off based on time of day, occupancy, and family schedule to save on energy bills and keep your home safe and comfortable.
Smart bulbs are just as simple – screw into any appropriate lighting fixture and connect to a hub. In fact, using just smart bulbs and smart plugs, you can create a multi-room, connected lighting system using all DIY, wireless products – saving time both when you install AND when you move to a new location.
Want to go a bit further? Add an Amazon Alexa or Goggle Assistant smart speaker and add voice control to your home as well. It's easy to set up and works with most hubs.
Outfitting your apartment or home with smart home technology doesn't have to be complicated or costly – or only available to homeowners. There are countless solutions available for all kinds of living spaces, and now that you have a better idea of the gadgets that will get you started, choosing the ones you want should be fun. Once you start shopping, you will realize that there are more portable smart home solutions than you ever thought possible with the same benefits as a professionally installed system.