The recent acquisition news from SnapAV and Control4 has put the topic of industry consolidation back in the conversation of the custom integration industry. The announcement – though notable for the stature of companies involved – is just one in a long line of formerly independently owned brands potentially coming together under one umbrella. Legrand, for example, has assembled a collection of manufacturers that seem to have coalesced in a harmonious offering under one roof and one big booth at trade shows. To learn more about how this process evolved for Legrand over the years, we reached out to the company's VP of Marketing and Sales, AV Residential Solutions Greg Andrews, to find out how Chief, Da-lite, Luxul, Middle Atlantic Products, Nuvo, On-Q, QMotion, SANUS, and Vantage are functioning under common ownership and management, and what lessons can be learned.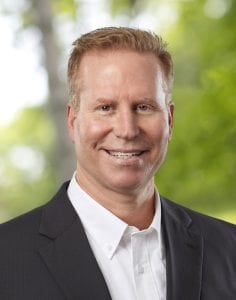 With the combination of brands that have been acquired over the years, what sorts of advantages are you now able to offer to your customers, whether through shared R&D resources, engineering crossover, or even dealer order fulfillment tools?
Legrand is a 100-year-old company that is highly regarded by installers around the world across many categories. We're combining that history and credibility and realigning our brands — old and new — in the best way to serve this market. The result is Legrand | AV Residential Solutions, and it has many advantages over the legacy independent brands that will benefit dealers.
In the field, we have more feet on the street — direct territory sales managers, inside sales, solutions sales, field services, and rep agencies — to engage and support our customers. We also have a training team that can both educate about individual product brands and provide broader solution training on how those products come together. Many of our brands are complementary, so from an R&D and engineering standpoint, we can now truly design and package full applications.
For example, whereas before customers would go to SANUS for mounting, On-Q for connectivity and structured wiring, and Middle Atlantic for power products and racks, now they can rely on Legrand | AV Residential Solutions for all of it — from the back of the display to the studs inside the wall. We can explain how all of these elements converge to make it easier for a dealer to select and install in the most effective way possible.
We organized our business internally to take advantage of the synergies around infrastructure, networking, and systems. In other words, building a strong foundation with our infrastructure and networking brands, coupled with our AV systems solutions for the smart home, provides everything integrators need to deliver a truly exceptional AV experience for their customers.
For instance, since networking is the foundation of all smart homes, we offer remote network management, but we can pair it with power, lighting, and audio systems so dealers can also manage everything connected to the network. Remote management is much more valuable to a dealer when it works with a home's infrastructure and AV systems.
At the same time, we know our customers want great brands, so we'll maintain the individual identities and focus of each of brand. So while marketing, for example, has people who focus on presenting holistic solutions to our customers, we also have product marketing folks who are specialists in the brands and individual product categories.
We are also looking to expand best practices that come from the individual brands. For example, Luxul has a great Customer Assurance Program that assists dealers in designing a robust network. We can mimic that program and carry out similar design services with the other brands — services that provide real value for our customers.
Bringing together many acquisitions is certainly not easy, and we know we have a lot of work ahead to deliver the best combined experience and value for all of our customers. As a manufacturer with strong brands in strong market positions, we're in a better position to invest in R&D and product development. We will continue investing in innovation that brings great products to market and serves a broad set of customers – specialty retailers, dealers, distributors, and integrators.
How would you describe the value proposition of your individual brands to the segments of the industry that they represent?
All of our infrastructure brands (Chief, Da-lite, Middle Atlantic, On-Q, and SANUS) are about delivering everything dealers must have to create a solid foundation for the smart home. In other words, we're a one-stop shop for infrastructure. Proven foundational products in structured wiring, mounts, and racks create a framework for clean installations, while our power management and connectivity solutions deliver uninterrupted signals and stable connections. Our brands have maintained not only relevance but leadership throughout the years by continually investing in innovation.
For networking, we have the Luxul brand. Designed and built for custom installers, Luxul products are engineered for simple and intuitive programming. For dealers who don't have time to design a network, we offer free system design and free lifetime tech support backed by a guarantee via the Luxul Customer Assurance Program. We top it off with reliable products that always provide profitable margins and aren't sold online.
Finally, our AV systems brands help dealers bring homes to life, with Vantage human-centric lighting, On-Q smart connectivity, QMotion shading, and Nuvo multiroom audio systems. From automating lighting in luxury spaces, to putting beauty in motion with shades, to filling rooms with sound from audio systems designed by audiophiles and installed by professionals, we bring together an array of products that provide what homeowners are looking for: convenience, comfort, and peace of mind.
How are you able to balance the desire to promote the Legrand | AV Residential Solutions brand, while maintaining the individual identities of the brands?
We are strong believers in our brands. After all, they were successful before they became a part of the Legrand | AV family — the brands our integrators ask for by name. That's why we acquired them. While we can unlock value by uniting them, we don't want to lose all the things that made them great on their own. Therefore, we have two objectives moving forward: One is to tell the story of what happens when you bring the brands together to create comprehensive solutions from Legrand | AV. The other is to let the brands continue to do what they do best, with dedicated product, marketing, engineering, and research and development teams.
Balancing these two is paramount to being a true partner to our customers. By promoting our full solutions, we know we can help our customers solve problems and be more profitable. But we also respect that our dealers want to be able to pick and choose their best-in-class offerings.
What benefits can Legrand | AV Residential Solutions provide to its dealers that might be unique compared with a small individual brand that lacks the combined infrastructure of Legrand | AV Residential Solutions?
There are many: Design services, such as the Luxul Customer Assurance Program, for robust network infrastructure. Field support and in-person training when a dealer enters a new product category. Builder demand generation, with a specialized team creating specifications and pull-through for our installation partners. Multiple shipping locations for faster into-stock service. Expert technical support across a variety of product areas. One-stop shopping with a trusted manufacturer. A collection of specialists with deep knowledge in their categories. Strong training teams and design services backed by online training, collateral, tools, and configurators. Local people in every U.S. territory.
With our scale, we can invest in product R&D and infrastructure. And even though we're big, we've invested in people so that we can offer the personal interaction of a much smaller company. We're in the beginning stages of getting to know one another and how we can integrate each of our brands' successes across the business. As we learn more, we'll continue to leverage best practices and expertise across brands to benefit our dealers.
How does the company address the challenge being bigger as a company and potentially a little more impersonal to it dealers?
It might seem like bigger would mean less personal, but by joining together, we can actually have more personal interactions with dealers, especially with the way we've organized our sales team. For example, with Luxul, previously we only met with distributors. Now we'll be able to have day-to-day interaction and face time directly with the dealers. We spent a lot of time identifying how to build a team that best serves dealers, with a focus on personal, consistent service, education, training, and support. As a big company, we have a lot of knowledge and resources to share with our dealers, but we need to get down in the trenches with them to do it effectively. In each of our 20 U.S. territories, all nine brands are represented by one territory sales manager and a regional rep agency to better serve the dealers.
The point is that losing touch with our customers is not an option. All levels of our organization will make customer contact a priority. It's the only way to know where we hit the mark or where we fall short so we can get better as a business. Then we have to prove we're listening by acting on what we hear. The bottom line: You will get to know our people, and they'll get to know you.
Beyond trade shows, conferences, and buying group meetings, how does Legrand | AV Residential Solutions communicate with and educate its dealers and distribution customers?
We communicate with our customers regularly in a variety of ways — in-person visits, training, direct emails on products and service updates, social media channels, newsletters, and local and regional events. This is where individual brands take over. Because dealers can pick and choose which brands from Legrand | AV make sense for them, training and communication happens at the brand level. Trade shows and conferences will have broader coverage of all Legrand | AV Residential Solutions brands, but webinars, in-person meetings, email, newsletters, and social media are all brand-specific.
One of the fundamental elements that differentiates us from competitors is our focus on education and training. In addition to a training team, we have a hands-on sales team for whom training is part of the job. We offer in-person trainings, webinars, online training, certification events, and we're launching a Legrand | AV sales app featuring all the brands to use as both a training and a sales tool.
What technology trends are driving the product development of Legrand | AV Residential Solutions brands and where are you looking to see the most growth right now?
Legrand | AV hasn't consolidated its R&D operations, so each brand is free to determine which products will best serve their respective markets and invest accordingly. Our product development priorities stem from several trends.
For infrastructure, larger and lighter displays create interesting new challenges and opportunities for mounting. We're looking at smaller devices that go behind the TV to connect, power, and organize the entertainment center in a way that is effective and visually appealing. There is also a focus on new connectivity standards for new displays and connected speakers. We anticipate more and more smart devices. That is, as displays and speakers are being used in different ways and places, we're looking at how to help mount and manage those elements to make the experience better.
In terms of networking, the uptick in smart homes and connected spaces has Luxul focused on helping dealers and installers deliver 100-percent network reliability, which is critical for all connected systems. That means monitoring and remote network management so dealers can be more productive in servicing their clients. Another high priority is the need for easier installations, greater throughput, and simple roaming.
For AV systems, the larger trends are around wireless and voice control. In the luxury space, human-centric lighting for tunable white color, precision dimming, and premium interfaces are at the forefront. Integrating natural and artificial lighting with shades and control is an area where we see significant growth.