At this year's CEDIA Expo Leon showcased the range and quality of 24-hour views available with the new LiquidView Virtual Window. A solution for spaces that lack windows or desirable views, the Virtual Window enables users to transform any room with an ultra-high-definition commercial display and access to LiquidView's subscription-based Content Library.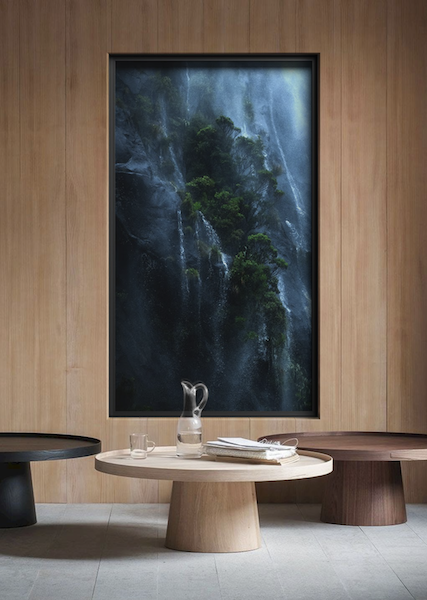 LiquidView's growing library of 8K-resolution footage — featuring beautiful locations all over the world — syncs locally to any location and time of day for immersive, relevant, and beautiful imagery at all hours. Controllable via an iPhone App, all views feature 24-hour footage shot by expert cinematographers from around the world. LiquidView delivers views to any room with Virtual Window's Single Window and Panorama options.
"Like so many people, I have lived in homes and worked in offices with no views, or terrible ones," says LiquidView CEO and filmmaker, Mitch Braff. "Improving people's lives by giving anyone a beautiful view was the catalyst for starting LiquidView. Our windows literally transform rooms."
Each Virtual Window comes with Leon's trim-ready installation kit, high-quality 4K Sony commercial display, and access to the LiquidView's Content Library, available through subscription.
"I believe with the Virtual Window, LiquidView offers a disruptive solution that can completely transform how you experience a space," said Noah Kaplan, founder and president of Leon Speakers. "This product has the potential to solve some of the biggest challenges that architects and designers face. Imagine being able to provide a view to anywhere in the world, in any space. It's mind-blowing really."