Entrepreneur and Shark Tank Star Mark Cuban Won't Stop Searching for the Next Big Innovation
"The best way to predict the future is to invent it."
Entrepreneur Mark Cuban has no shortage of memorable quotes, but this one in particular stands out. Not only does it reflect his personal style, it speaks to anyone in the business landscape. The investment world is so focused on waiting for the "next big thing," there's no push for them to innovate themselves.
Cuban has invested in an insanely diverse array of companies throughout his career. Here is a short sampling of some of his deals: a professional basketball team, a cross-promotion website, an eSports betting service, a craft distillery, a healthy cookie company, a glucose measuring technology, an education validation service, and a live event-focused television network. The list could continue, but it would overtake the entire article.
Throughout the years, the investor has become a household name with his presence on the extremely popular ABC program Shark Tank, where his business-savvy tactics and dynamic personality are fully on display. He has made some very interesting deals throughout his tenure on the show, such as his $2 million investment in the Halloween-focused entertainment company Ten Thirty One Productions – at the time the biggest deal in the show's history.
Cuban is also easily one of the most recognizable owners in the NBA. His passion for the Dallas Mavericks, as caught on video celebrating with the team's stars after their Finals win, has paid off over the years, culminating with Cuban and his team hoisting the Championship trophy in 2011. Having owned the team since 2000, he has definitely seen some major trends change up the game, especially when it comes to technology. The biggest tech trend shaking up professional basketball? "AI," Cuban says. "It changes everything on the basketball analytics side and on the marketing side of the business. Cuban's opinions on technology were something we covered in our exclusive conversation, as well as advice for custom installation companies and the major significance of tech events.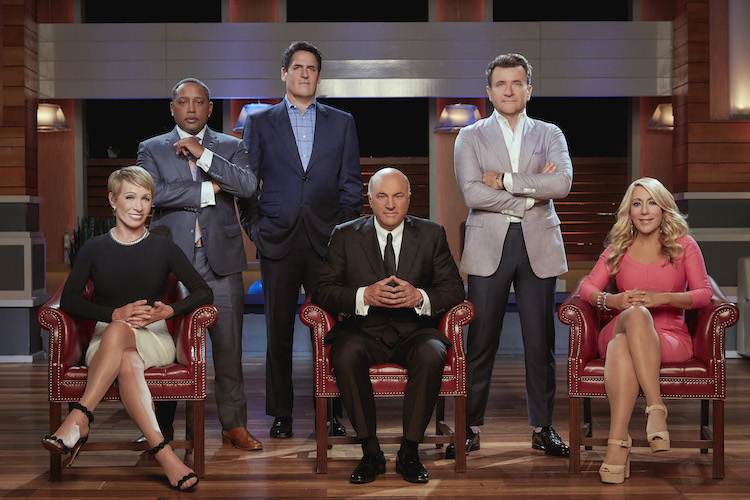 Tech Fit for a Shark
One major takeaway from our interview with Cuban was his deep interest in voice technology. And it's easy to see why, as throughout Cuban's professional career he has seen the technology go from science fiction to an everyday software. According to Cuban, "The ambient ability to just speak and get results is changing technology in every way." With the entrepreneur's heavy focus on innovation, his personal favorite voice assistant came as no surprise. "My favorite is Alexa. We have devices in almost every room. "It makes the simple things easy [and] works as an intercom system. It's really become a daily use item."
The longtime Shark is definitely not alone in this. At the beginning of 2019, The Verge reported that Amazon has now sold more than 100 million Alexa devices. But what about Alexa's competition? Is there an AI voice system that could take over for the name synonymous with voice assistants? According to Cuban, "It's still the first inning of the preseason.  A lot will change and there will be plenty of opportunity."
While it's easy to take such incredible technology for granted, the multi-billionaire really appreciates the useful nature of voice assistants.  "I don't have to pick up a remote, a phone, or anything. I can get out of the shower and ask Alexa what the weather is and know what to wear. Or I can ask about a city I'm traveling to and know what to pack."
Despite his enthusiasm regarding the world of voice assistants, Cuban admits that there are inherent security issues involved with the space. In an unsurprisingly blunt take, Cuban revealed that, while there may be issues with security when it comes to voice-controlled AI tech, it's something we're going to have to live with. "There is always a tradeoff between security and simplification. I happen to be one of
those boring people that doesn't care what it captures because I know it's not much and it's not retained."
In fact, Cuban doesn't see himself ever straying from the path of using voice tech, even with the possible security risks. "If someone is overly concerned, they can avoid the tech," he said. "I personally won't stop. I don't care if someone samples audio to evaluate and improve the Neuro-Linguistic Programming." Cuban is most likely not alone in this attitude, considering the massive amount of people who utilize voice technology from tech giants like Amazon and Google with disregard for the risks involved.
One topic we were particularly interested in throughout our discussion with Cuban was his take on streaming technology. It's a topic Cuban is intimately familiar with, as he became a billionaire when he sold Broadcast.com, his audio streaming company, to Yahoo for $5.7 billion in 1999. According to Cuban, "Any place, any room, any time. Getting video how and where you want it is exactly what we hoped for 25 years ago when we started Broadcast.com." One has to wonder if, in the early days of Broadcast.com, Cuban's mind was swimming with ideas similar to today's Spotify and Apple Music platforms.
In addition to how streaming video has shaken up the entertainment industry, Cuban is fascinated by how the world of streaming has even changed the modern smart home itself: "It's pushed people to be much more aware of how Wi-Fi is configured in their homes and how bandwidth is shared into a home. Integrators have had to get much smarter about all elements of networking in order to make streaming a great in-home experience."
Video streaming is also a focus of Cuban's, as Reuters reported in 2014 that he was purchasing shares in Netflix. By November, when Disney plans on rolling out its official Disney+ video streaming service, the growing stable of streaming services will continue to balloon.
Disney's service will join the competition with Netflix, Hulu, Amazon Prime, HBO Now, CBS All Access, and, of course, YouTube.  However, he doesn't seem to believe that all of these services, and their diverse array of exclusive content, will provide a viable threat to some of the major established services. "I don't think more services like Disney will hurt Netflix or Hulu. I think it will benefit all of them as more people cut the cord and choose multiple streaming services as an alternative."
While this streaming competition will be undoubtedly interesting to watch, it also puts the consumer in an interesting position. Do they subscribe to one single service? Do they look for bundles offered by parent companies? Cuban believes he sees what the future of streaming will look like. "I happen to think that people will spend 40 dollars or more per household per month and jump between services to get
the content they want.'' Seeing the consumer gain more and more control as technology becomes more intuitive appears to be the path going forward.
Crucial Advice for Custom Integrators
Cuban's interest in technology is definitely not limited to streaming and voice assistants, however. Residential technology has also been on the entrepreneur's mind, especially considering his work with custom integrators. "We work with Prashant Mody at Modia. They have always been responsive and innovative. [Those are] great qualities for any integrator." It's no wonder that an innovative company such as Modia would catch Cuban's eye, considering the company's extensive list of brand partners, such as LG, Epson, and Samsung.
The Mavericks owner appears to have learned a lot from companies such as Modia, as evidenced by his advice for custom integration businesses: "Understand your customer. The media integration business is so competitive, there is a tendency to try to install the most complicated solution. Most people are afraid
of the bells and whistles they don't understand until you can show them it will make their
lives easier."
Despite the massive growth in home technology, as well as his own knowledge of custom integration, Cuban admits that there hasn't been one home tech-related company that has caught his eye thus far. But why is that? According to Cuban, "There would have to be unique, defensible intellectual property that really is impactful. Effectively, I look for companies that make me think, 'Why didn't I think of that?'"
However, this tactic has led to one major missed opportunity, as Cuban and his fellow Sharks overlooked Jamie Siminoff and his startup Doorbot, a smart doorbell company that, after renaming itself to Ring, was purchased by Amazon for $1 billion. It seems that all has been forgiven, though, as Siminoff was invited to appear as a Shark himself during the 2018 season of the show.
CEDIA and Beyond
Events are also an important part of Cuban's career as an entrepreneur. This is shown by his previous speaking engagements at the Arizona Tech Innovation Summit, Dallas Startup Week, and Judson University's World Leaders Forum, just to name a few. However, it's CEDIA, the very event that Cuban spoke at in 2003, that we especially wanted to hear his perspective on. Discussing the tech-forward expo, Cuban revealed that "I have always enjoyed CEDIA because I could keep up with state-of-the-art media and also see how integrators are pushing the envelope." Cuban even added a humorous note to his take on the event, telling our team that, "Geeking out with my fellow geeks is always fun!"
In fact, looking back at Cuban's 2003 keynote speech, you can see just how innovative some of his projects, such as HDNet (now rebranded as AXS TV), were in the grand scheme of things. The project, an early platform for high-definition content, came at a time when such a quality of content was not nearly as prevalent as today. Sixteen years later, with CEDIA 2019 about to open its doors in Denver, we were curious about other forward-thinking brands the investor has his eyes on. "What is really exciting is one of my companies, Synthesia," he said. "It's a deep fake video company that can use AI to replace dubbing in video. So, rather than the off-kilter dubbing of foreign languages that we are used to, we will see the actors in a film naturally speak any language and look like a native speaker." Considering deep fakes are still seen as somewhat of a novelty, Cuban's interest in a company such as Synthesia should definitely raise some eyebrows.
Throughout his many years in the business world, Mark Cuban has seen companies grow, technology morph, and trends come and go. Analyzing his perspectives on everything from voice assistants and video streaming to residential technology, you get the feeling that he has put considerable thought into where the different types of tech are going and how he plans to approach them in the future. And what should we expect from Cuban in the future? To keep inventing it, of course.