After purchasing a 6,000-square foot home just off a picturesque lake, these Michigan homeowners knew that they wanted to replace the existing home with a new modern estate that would enhance the unique lakefront location, both inside and out. To make their dreams a reality, they enlisted the help of Peter Cook, president of Automation Design + Entertainment, who worked with homebuilder Jeff Scheffers from Visser Construction, to design a lakefront oasis, with full control and automation from ELAN.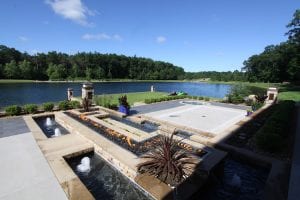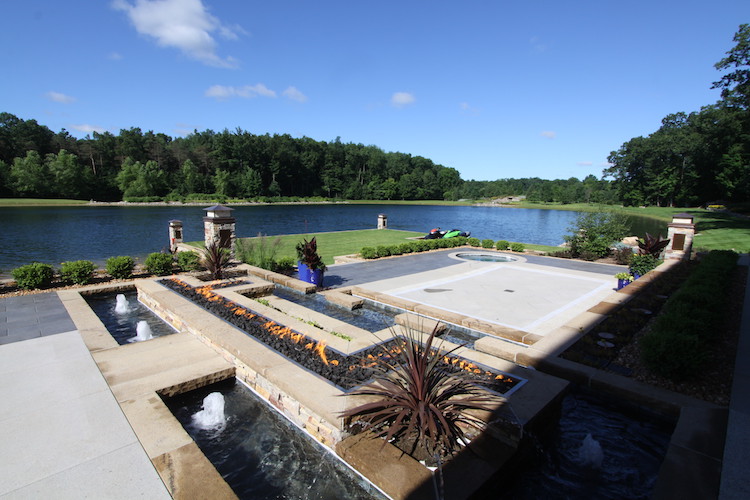 "The homeowners leveled their previous traditional home to build an entirely new contemporary estate with a clear focus on outdoor lake living," Cook explained. "Now, with the ELAN system in place, they have full control of the indoor and outdoor spaces of their home at their fingertips, truly bringing their lifestyle to a new level of relaxation."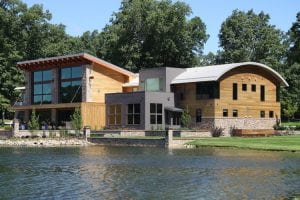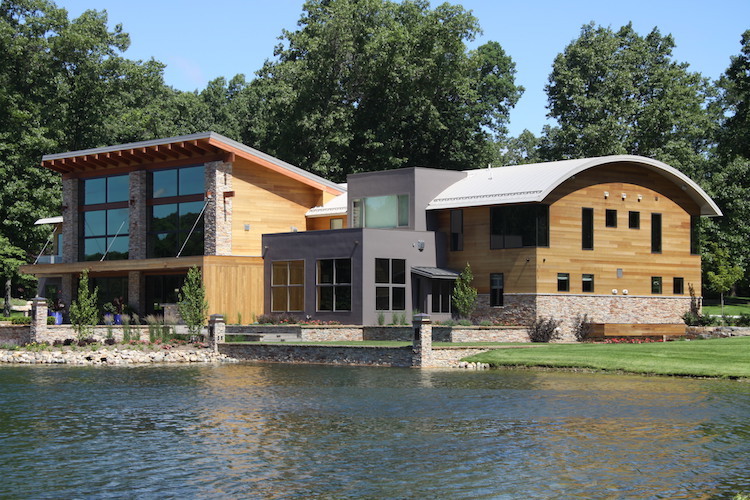 To serve as the basis of the system, an ELAN gSC10 system controller was installed, to provide the homeowners with control over their home's lighting, security, audio, and video. "Because the gSC10 system controller is so easy to configure, it was the perfect option for this install," Cook said. "ELAN delivers a great user experience with a single point of control for everything, and it's all accessible remotely through the ELAN mobile app on the homeowners' mobile devices."
Within the ultra-modern home, ELAN controls the security system, lighting, climate, audio, and outdoor spaces. An ELAN Multi-Zone Audio Controller controls three Niles SI-1230 power amps installed in the main equipment rack, and Sunfire in-wall subwoofers installed in the upstairs media room.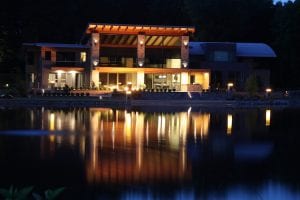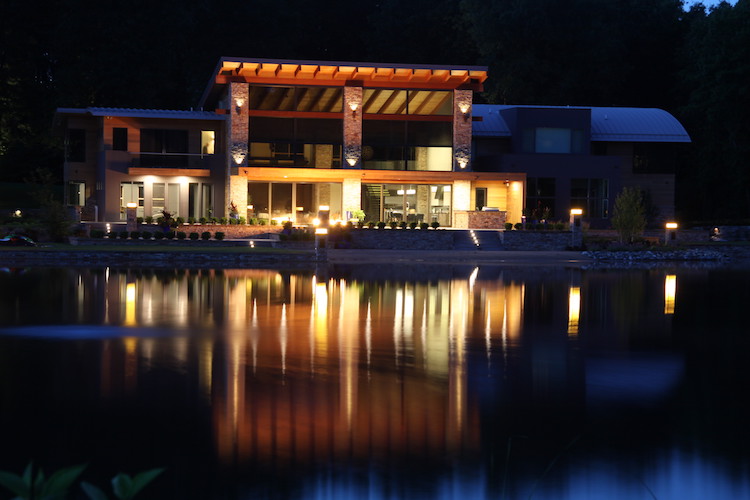 A Lutron RadioRA lighting system was configured with ELAN to control the home's lights and shades. The two-story great room/kitchen is equipped with six 20-foot Lutron roller shades that are controlled through the ELAN interface to rise to reveal a beautiful mountain range around the house.
To further enhance their lakefront experience, the backyard was completely redesigned to include fountains, a hot tub, fire pit, and a magnificent zero-entry pool with an arched bridge that invites guests to explore the grounds beyond. For easy operation, the pool and spa controls, perimeter cameras, door and gate intercom stations, fire pit, hot tub, landscape speakers, and in-ground subwoofers surrounding the pool and extending to the beach were all integrated with ELAN. Now, the homeowners can easily change the pool controls, turn up the volume on the speakers and check on the front gate when outside from the ELAN app on their smartphones or iPads.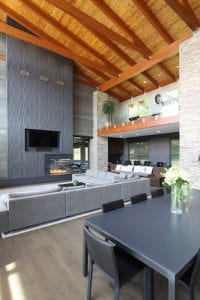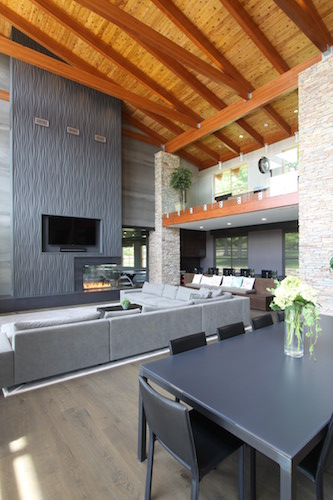 With sound serving as an essential component of any outdoor space, a SpeakerCraft in-ground subwoofer and SpeakerCraft Bass Power amp were installed in the outdoor greenscape leading from the pool to the lake, so that the sound in the backyard area would benefit from a rich bass experience.
For overall power protection, a Panamax M4315-PRO BlueBOLT-controllable power conditioner and a Panamax SM3-PRO system manager were installed to protect connected equipment from power surges and dangerous voltage conditions.
According to Cook, "The ELAN system has given these homeowners a new level of control that they never thought possible. Though they knew that the cosmetic redesign would highlight their lakefront location, they had no idea that the technology would be what really helps them to enhance their new lakefront lifestyle."