Nortek Security & Control LLC announced today that the company has rebranded to Nortek Control. With its headquarters in Carlsbad, the over 700-employee company has a large portfolio of brands covering a variety of business lines, including security, control, power/AV, access, health & wellness, and analytics. The rebranding of the company to Nortek Control comes at a time where the business is evolving from a manufacturing-focused company to delivering technology solutions for its global customers.

While Nortek Control is still heavily invested in the security market, being able to encompass all of its brands under a new, modern and simplified name will provide ease and clarity as the company looks toward the future.
"Rebranding the company to Nortek Control was a necessary and exciting transition as we continue to see growth and technology innovation throughout the brands we represent," said Chris Larocca, president and CEO of Nortek Control. "The evolution of the company involves a key focus on analytics and machine learning, which we are excited to bring to every market we address."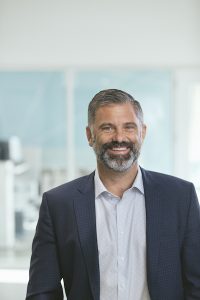 The company has been driving new technologies and delivering forward-thinking products for over 50 years. As Nortek Control continues to offer innovative solutions, its focus on the customer experience and exceeding expectations is still top of mind.
"I'm proud of the solid foundation that we have built as a company and I'm excited to take our customers with us on this journey as we further advance and enhance our brands into the future," said Richard Pugnier, vice president of marketing at Nortek Control. "Our customer-minded mentally hasn't changed. Our rebranding simply allows us to meet the needs of the modern market and deliver next-level solutions to our customers and partners around the world."
Nortek Control has design centers and manufacturing plants throughout the U.S., Mexico, Asia, and Europe, and produces products for millions of global customers. With the recent rebranding, Nortek Control plans to add a new layer of technology innovation and advanced analytics throughout its portfolio of brands and set itself apart from the competition by delivering solutions with a high level of intelligence.
"There are some really exciting developments on the horizon that we are eager to share," Larocca said. "Nortek Control is paving the way in the markets we serve, and I can't wait to show our customers what the future holds."