Ask your friends what they use as an external streaming device, and according to the market data they are likely to say Roku, FireTV, Chromecast, and Apple TV, often in that order according to the market share data. Then, ask your friends who are serious streamers what they regard as the best-in-class for an Android TV-based external streaming device, and the answer will more than likely be the Nvidia Shield.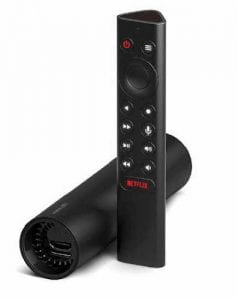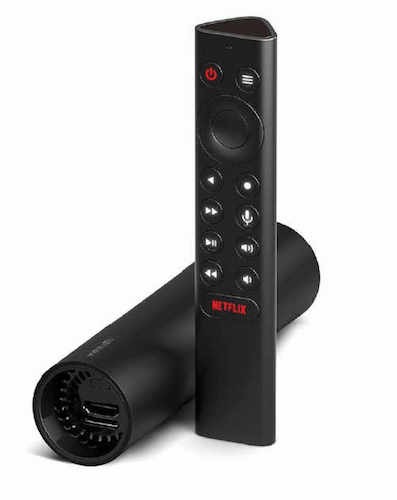 Now, what some consider the best, has gotten better. As you read this there are now two models: Nvidia Shield TV at $149 and Nvidia Shield Pro at $199 (the same price as the current, 2017-introduced model). Both new models share a common basic platform that keeps the current feature set, while adding increased video performance on several levels.
Nvidia Shield TV and Shield Pro Remotes
The first thing that you will notice is the new remote for both models. The current Shield remote is thin and flat, looking like an Apple TV remote with some angles, and it is charged by a micro-USB connection. The new Shield TV and Shield Pro come with a heftier, triangular-shaped remote.
It's more than just the shape that sets it apart so that the remote matches the units' capabilities. The USB charging is replaced by standard AAA batteries, and there are finally discrete buttons for power, volume up/down, fast-forward/reverse, pause and play. This is in addition to the existing navigation pad, voice control and Bluetooth and IR control. A dedicated Netflix access button has been added, but most interesting is a programmable button at the top right that is user controlled to almost any function.
This is also the first motion-activated backlit remote for a streaming player. For those who already own a Shield, the remote is compatible with current models and is available for $29.99. I'm ordering one!
Of course, the key to all of this is what the remote controls. Across both models, the video processing engine is Nvidia's own Tegra X1+ processor, with a 256 core GPU that is said be 25-percent faster than the current Shield model. Of course, it is not just the speed, itself, but what significant benefits it brings.
Yes, content and menus will load faster, but the key is when the horsepower is put to use for AI-based upscaling to 4K. Unique in streaming devices, the 4K output may well exceed the quality of the scaling in lesser model TVs, bringing it up to, and perhaps beyond, that of high-line sets. Even better, there are a variety of control options for the video processing – something we rarely see. Behind the scenes, a neural network and significant computational heavy lifting work together to provide the best performance from any video source.
Also, on the video side, the new Shield models add Dolby Vision processing to the HDR 10 that was available in the previous model. Dolby Atmos is also available to deliver the full cinematic presentation in your home viewing setup. As an Android TV-based system, you can customize the home screen, access to a wide range of audio and video streaming services, including 4K, both native and through the Google Play Store. Disney+ is on the list, but not Apple TV+ at this time. Android TV also means that, along with the voice remote, the Shield models are part of the Google Assistant ecosystem, allowing discovery and control of sources and the ability to command to thousands of connected smart home products. Amazon Alexa control from a smart speaker is also available, as is Chromecast content sharing.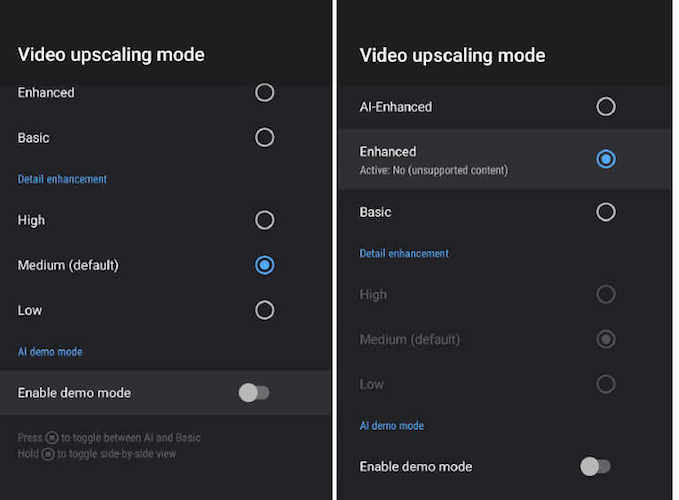 With a nod to Nvidia's leadership in video cards for PC gamers, Shield connects with the Nvidia GeForce NOW cloud gaming service and also accesses hundreds of top games, such as Fortnite and more from Stream, Uplay, and other digital game stores. A game controller is no longer included in a package, but support is there for leading controllers, keyboards and mice.
With the software, processing, and remote now in hand, the other big part of the new Shield announcements is, as previously noted, the availability of two models: Nvidia Shield TV at $149 and Nvidia Shield Pro at $199.
Shield TV Feature Differences
The new Shield TV is different from not only from its more expensive sibling, but it has a physical design that sets it apart from every other streamer that I've seen or tested. Rather than looking like a "dongle," or taking the flat, almost hockey puck appearance of The Roku Ultra or Apple TV models, it is round. Looking for all the world like a 6.5-inch long, 1.56-inch diameter piece of black PVC pipe, it has the connection points inside the ends: gigabit Ethernet (to complement the 802.11 b/g/n/ac WiFi) and a standard AC power cord socket on one end, and an HDMI port and a slot for a MicroSD card on the other to add on to the 8GB of internal storage.
All the new video processing features and the remote are there, making this new addition to the Shield line a strong competitor at $149.99.
Shield Pro Feature Differences
At $199.99, the Shield Pro retains the unique, low-profile, wedge-shaped, look of the current model with angular accents. It differentiates itself from its new younger sibling by upping the RAM to 3GB from 2GB and doubling the internal storage to 16GB. Together, that enables Plex Media Server support, SmartThings Link Hub-Ready, gameplay recording and broadcast to Twitch, and off-air viewing and DVR recording when an optional tuner is connected to one of the two USB 3.0 ports. Clearly, this all adds up to a true "it does it all" expression of Android TV.
Of course, no product is perfect. For instance, the HDMI version 2.0 has CEC, but like most other products this season, including all current streaming devices, it is not yet Version 2.1. There is HDR10 and Dolby Visio, but no HDR-10+ or any HDR with YouTube since VP9 is not present. The Wi-Fi is "5", not "6", but at present few will have a Wi-Fi 6 access point and the wired Gigabit ethernet ports will satisfy anyone with a need for speed.
To be sure, these new Nvidia Shield models may not be for those who want basic streaming connectivity at a low price. However, for those who want the best video performance, outstanding flexibility, as well as a wide range of non-streaming capabilities, the Shield TV and Shield Pro take the streaming cake in a way that no other current product or brand can. Definitely worth a look, figuratively and literally!