Phoenix Marketing Group and Catalyst AV member AHA Distributing have announced a new 5,000 sq. ft. Training Experience Center at their Marietta, GA, location.
According to Phoenix Marketing's Mark Garijanian, the new facility can easily accommodate 35 people in its training room and more than 100 people in the experience center.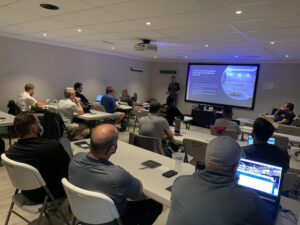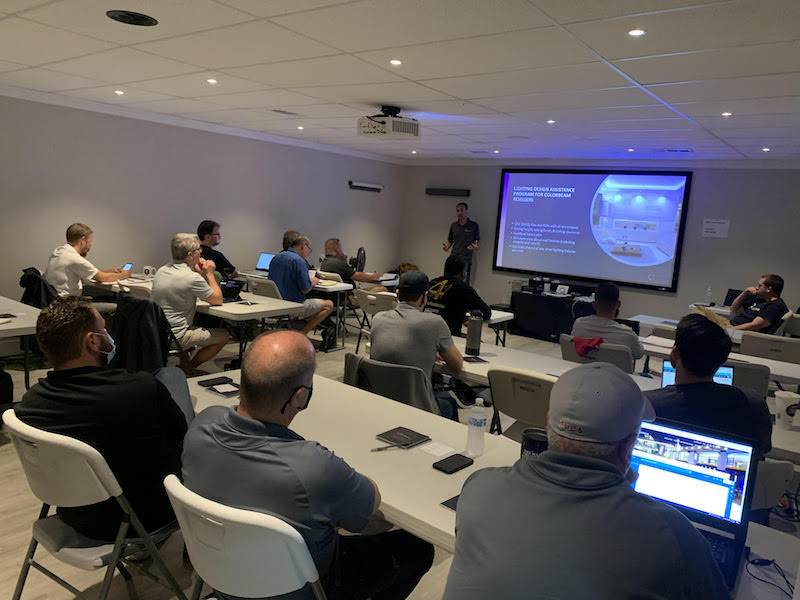 "Since kicking off in the summer, we've had many manufacturers training sessions here, including Garden Light LED, Lutek Shading Systems, AVPro Edge, and Colorbeam," Garijanian noted. "It's been wonderful to see so many faces eager to learn in a live setting again!"
Garijanian said that Phoenix Marketing's mission is to provide the utmost support and service to its integrator friends. This space allows them to learn about the new technologies our manufacturers offer as well as experience it first-hand.
"We wanted the space to be open for our integrators to bring their clients, builders, and designers to help their businesses thrive," he said. "We have created a fun and inviting atmosphere to accomplish this."
The Training Experience Center is located at 2197 Canton Rd., Suite 202, Marietta, GA 30066. Contact Mark Garijanian for further details: mark@phx-reps.com or 770.639.7716
Founded in 2012, Catalyst AV is a network of 10 independent consumer electronics distributors serving the residential and professional AV channels in the U.S via its 20-locations. Catalyst AV grants manufacturers a consistent and cohesive nationwide distribution model to more than 11,000 professional integration specialists. Catalyst AV benefits integrators by delivering all the products and support necessary to execute the demands of job specifications with confidence. The Catalyst AV Board of Directors consists of Brett Neiderman (Tech Source); Rich Radimer (Custom Partners); Sami Al-Saadi (Just In Time Distribution); and Executive Director Helge Fischer. www.catalystav.com
Catalyst AV is comprised of 10 privately-owned distribution companies:
AHA Distributing (www.ahadistributing.com) (Florida and Southeast)
AM Distributors  (www.amdistributors.com) (Wisconsin and parts of Illinois)
Custom Partners (www.custompartners.com) (Metro-NY)
CyberSmart (www.1cybersmart.com) (Arizona)
Dorrance Supply Company (www.dorrancesupply.com) (Ohio/W. PA/W. VA/IN and KY)
Just In Time Distribution, Inc Sa(www.jitdistribution.com) (Michigan)
LM Electronics (www.lmelectronics.com) (TX, OK, AK and LA)
Mid-State Distributing (www.midstatedistributing.com) (MO, IA, NE, KS, MN, SD and ND)
Profit Line Distributing (www.profitlineav.com) (CA, NV and Hawaii)
Tech Source Distributors (www.techsourcedist.com) (Mid-Atlantic)