RAYVA was launched in 2016 by home technology industry veterans George Walter, Theo Kalomirakis, and David Rodarte to provide turnkey dedicated home theater designs to the custom integration channel. The company has evolved in the past two years to accommodate dealer partner requests for more flexible products used in its theaters and most recently in how the company designs and ships the acoustical panels and integrated LED lighting fixtures that make up several of its room styles.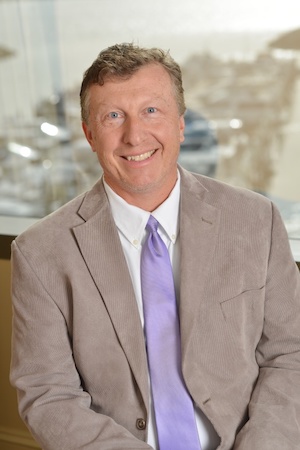 In its initial lighting-centric designs, the company had created the decorative and acoustical wall coverings out of wooden panels wrapped in fabric, with brackets for lighting elements. "As we got into our design concepts that featured LED lighting, we had to change our production a little bit," Walter explained. "The first tier of products that we had, the panels were all acoustic panels (absorption, reflection, or diffusion) wrapped in acoustically transparent material. It could have print on it (colors, images). They were fundamentally a panel that was wrapped, and then we had a unique way of mounting that on the walls. But, once you added lighting elements, there's weight and complexity to the design."
Those elements proved to be expensive to ship and awkward at the jobsite, due to the size of the crates required to contain them. So, Kalimirakis and retired integrator Paul Stary (formerly of Brilliant AV in Southern California) went back to the drawing board and created an acoustical panel/lighting rig combination that can collapse down into a relatively small shipping container and fit back together on the jobsite.
"Now you can make this big structure in a couple of minutes," Walter said. "Then the acoustically transparent fabric that goes around the outside works like a fitted sheet. Form follows function."
Those building-block elements can be used for all of RAYVA's different designs, so the company can produce the design elements in higher quantities. This system enables RAYVA to use the same backbone for seven different turnkey designs.
While many consumers want a "custom" theater, RAYVA knows that repeatable design efficiency reduces labor costs for the integrator and simplifies manufacturing as well. And while RAYVA's designs are not "custom," the company maintains that its designs can be "personalized" to a client's preferences.
"Our theaters can be unique to each customer, even though everything behind the scenes is a 'rinse and repeat' design," Walter explained.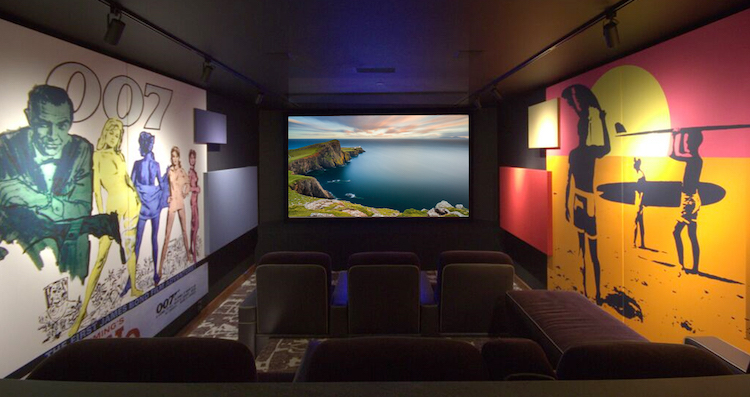 RAYVA offers custom themes, where a client selects high-resolution images and prints it on acoustically transparent material (think sports themes, "Daughters of the Sea," and "James Bond, 007"). It also offers the aforementioned LED lighting-centric design like "Light Edge," "Illuminations," and "Origami," (featuring intentional folds, bends, and angles and sleek triangular acoustics backlit with customizable LED lighting) that are relatively similar, with custom touches.
Photos Phillip Ennis and Antonia Papatzanaki