A while back, I let down my guard during a massive overnight rainstorm and didn't' realize my basement sump pump had burned out. The next morning, I just happened to need something from my utility room before leaving for the day and stepped off the stairs into two inches of ground water that had already saturated my wall-to-wall carpet.
Homeowner's insurance paid for remediation, which included replacing the floor surface and completely drying out the space over the span of a week. The one major loss that I wasn't able to recoup, however, was a massive Niles Stagefront pro 15sw subwoofer that was part of an amazing system I've had since 2007. There's really no replacing that big boy, so I simply put off searching for a substitute sub until the right opportunity came along.
Initially, I moved a smaller B&W sub that I hadn't been using anywhere to the basement. It was better than nothing for regular TV viewing, but I definitely missed having proper low-end during big movies and music performances and knew I'd eventually need something more robust.
When I read that Origin Acoustics was introducing a new subwoofer collection with 8-, 10-, and 12-inch models, I reached out to see if the team brought together by industry legend Jeremy Burkhardt and his original partners from SpeakerCraft could help me out.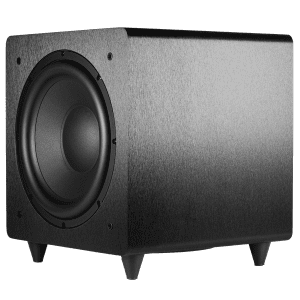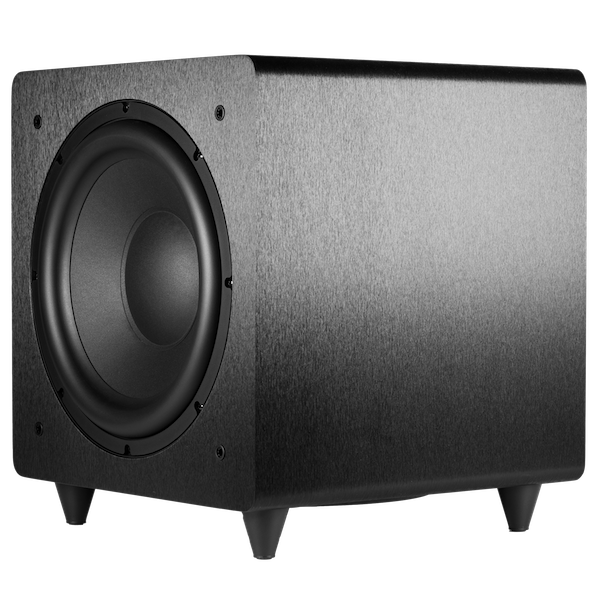 Most good product reviews start with a solid relationship with an awesome publicist, and Origin's PR guru Roberta Lewis did not disappoint. Soon, Origin had a 12-inch SUBV12P shipped to my door and in no time, I had swapped out the B&W for the Origin sub simply by unplugging the single LFE cable from the old unit into the SUB12P, plugging in the power cord, flipping the Off/Auto/On switch to Auto (it will only coming on when it senses and audio signal), and turning Netflix.
Once I had a movie playing, I followed Origin's recommendations and set the volume knob to the 12 o'clock position to enable my AV receiver to match the subwoofer's level with my main speakers.
Adjusting Phase was a little less obvious to me. I started with the knob at zero, then played the same content with the knob set at 180. I could hear a difference, so, I fiddled around with the adjustment until the bass sounded smoothest from the middle of the room.
The Crossover knob on the SUB12P sets the highest bass frequency that the sub will play, from 50 to 150 Hz. Because I'm using a surround sound processor, I followed the manufacturer's recommendation and set the know at 150 to enable the crossover built into the AV processor to do the work. Had I only been using a stereo system I would have wanted to set the knob as close as possible to the lowest rated base extension of the main left and right speakers.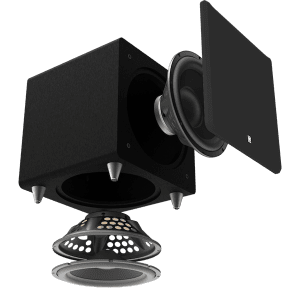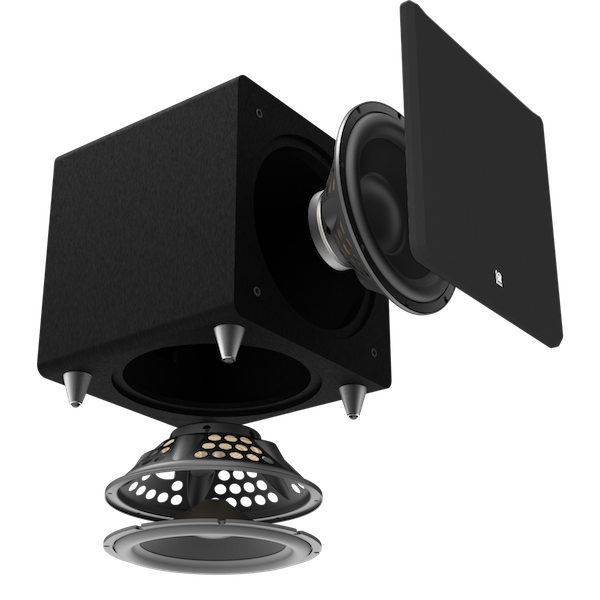 According to Origin Acoustics, the new Performance Subwoofer series was designed to deliver more volume, lower frequencies, and an attractive aesthetic, in a smaller cabinet. The 8-, 10-, and 12-inch driver configurations are rated for 180, 200, and 300 watts RMS, respectively. Origin Acoustics believes they have exceeded expectations for loudness and clarity with these new models, and I have to concur. There were times when a lower rumble from an explosion in a movie made the frame of my projection screen rattle, so I had to turn down the volume one more click.
Within the SUB12P composite woofer is a matching passive down-firing radiator that has been finely tuned to improve SPL and the resolution of extended bass frequencies and volume with no extra power consumption. All models of the Performance Subwoofer series also feature an upgraded line-grain finish that is more durable and subtler than typical vinyl wraps. It's a modern look that is pretty subtle at a distance and in pictures, but up close it has textured feel similar to the vinyl equivalent of extruded aluminum.
It's admittedly difficult for someone like me review the sound quality of a home theater subwoofer. I find it easier to notice what I'm missing when its gone than knowing exactly how to compare and contrast one subwoofer from another. What I can say is that the Performance Subwoofer series looks the part of a high-end sub in a discrete size that does not overpower a room. Similarly, when properly set up, it simply does what it's supposed to do without pulling your attention away from your favorite movie or music content. I'm happy to say that my home theater feels complete again for the first time since my basement flood.