Today's homeowners are growing increasingly interested in residential wellness technologies, including human-centric lighting. After all, while a few hundred years ago most of our lives took place outside, these days we spend up to 90 percent of our time indoors. The result is that indoor environmental conditions have a profound impact on our health, productivity, and overall well-being. And since our internal clocks – or circadian rhythms – still take their cues from the Earth's natural lighting cycle, nothing has a greater effect than indoor lighting.
Human-centric lighting (HCL) systems address this issue by rendering ideal natural lighting conditions indoors. Furthermore, an HCL system allows for customizable control over light color and intensity, regardless of the time of day. Set your "Awake" scene to mimic natural light before the sun comes up. Transition your dining table to a workspace by rendering cool, high-intensity light to help you focus. That's the beauty of an HCL system – homeowners can enjoy natural light when and where they need it.
Related: How Human-Centric Lighting Increases Productivity and Health Benefits
This technology has been used in commercial spaces where occupants have little to no access to natural light, and it is starting to make an impact in the residential space as well. As a result, more residential technology professionals are adding HCL to their line-ups.
For those thinking of taking the plunge, we at Vantage thought it would be helpful to get in touch with some of our dealers who are already offering HCL systems and ask them to share their experiences. Our conversation was with Scott Abel, director of quality and customer, SAV Digital Environments, Bozeman, MT; Kevin Flower, principal, Acoustic Designs Group, Scottsdale, AZ; and Gabe Rivera, partner, Digital Habitats, Dallas, TX.
Residential Tech Today: How long have you been offering HCL systems?
Scott Abel: A little over a year.
Kevin Flower: We've been offering HCL systems for the past two years. Part of the decision to design a new showroom was to demonstrate and live with this technology.
Gabe Rivera: We've been offering HCL systems for the past three or four years.
RT Today: Why did you add HCL to your offering?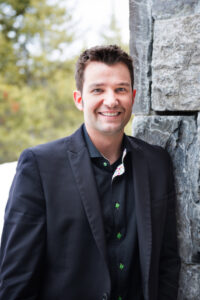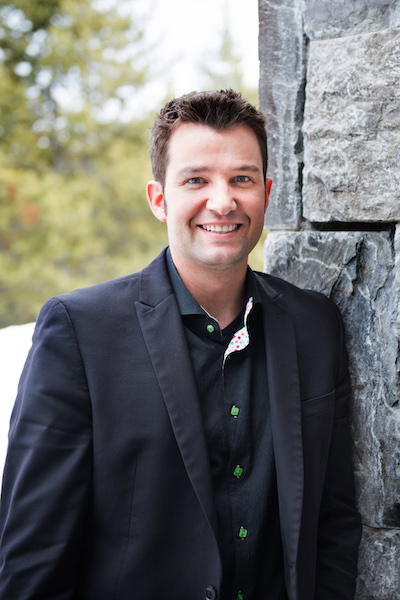 Abel: Human-centric lighting is one of the most revolutionary technologies to hit the CI market in a long time. Learning about and integrating technologies like HCL arms us with the tools and the ability to offer even deeper integration solutions for our clients.
Flower: I believe in it. I strongly believe there is a correlation between light and how the human body functions. With the fairly recent innovation of the LED light source, it was only a matter of time until we could harness its true potential as an optimum light source.
Rivera: Lighting control in general has always been a big part of our offering. We've added HCL specifically because there's been a higher demand for it over the last few years as people have been focusing more on their health and their home environment. And with a lot of people working remotely due to COVID-19, we've seen a significant uptick in people asking about it.
RT Today: Has HCL been a successful addition to your line-up?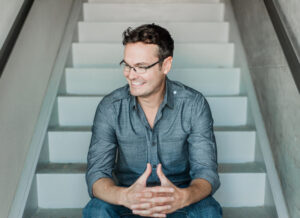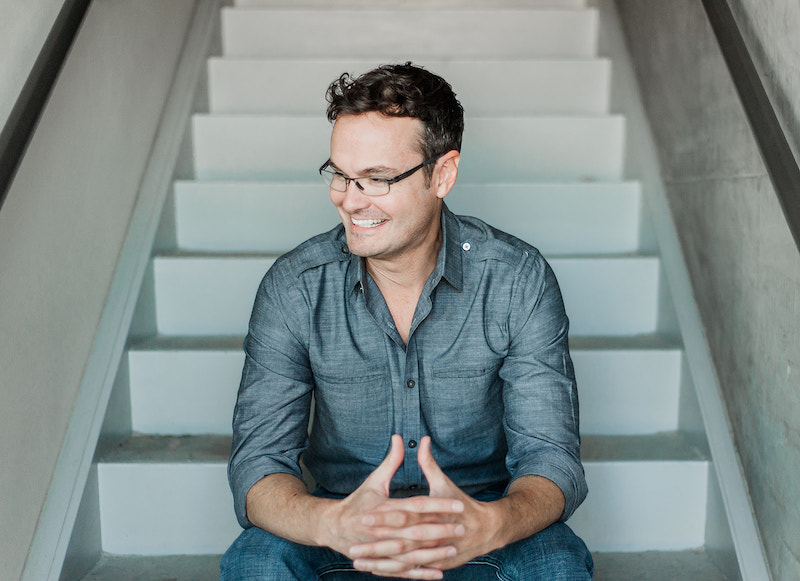 Abel: We have integrated a few human-centric lighting systems over the past year and are confident that by offering HCL, we are showing our clients that we are a forward-thinking firm that is open to embracing new technologies, especially ones meant to improve the quality of life.
Flower: It has been very successful, but it takes a little bit of knowledge and understanding by both the consumer and our design team.
Rivera: Absolutely. And it really goes hand in hand with our offering of shading systems, so it's had an impact there as well.
RT Today: Have your clients been asking about adding HCL to their homes, or is it something you've been selling them on, or both?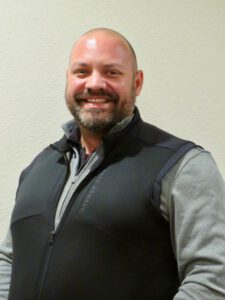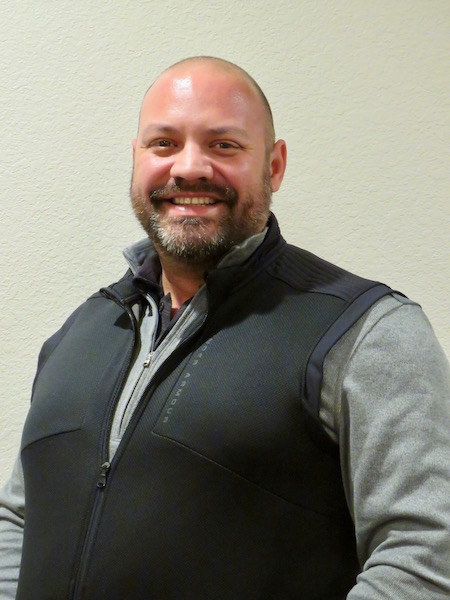 Abel: Very few people know about human-centric lighting, and it's a tough sell unless it can be experienced, so we have strategically integrated it into our showroom spaces for others to come and experience for themselves.
Flower: We always start at the top and work our way down. With HCL, clients are guaranteed to have the right color, mood, and intensity at any time. It's a lighting designer's dream.
Rivera: It's a combination of both. We've had a lot of previous clients reaching out about HCL, especially recently. Much of that has been off-the-cuff questions, but once we explain it – how it works with circadian rhythms and contributes to their overall wellbeing – people tend to get really interested. Many start off small with HCL in their bedroom, family room, or kitchen area, and then add on from there. Others prefer to have it installed in phases. We also work with a lot of new home builds, and HCL is a pretty easy conversation to have with homebuilders. And interior designers love it for the lighting design aspect it brings to a home.
RT Today: When selling HCL to clients, how do you go about communicating the technology's benefits?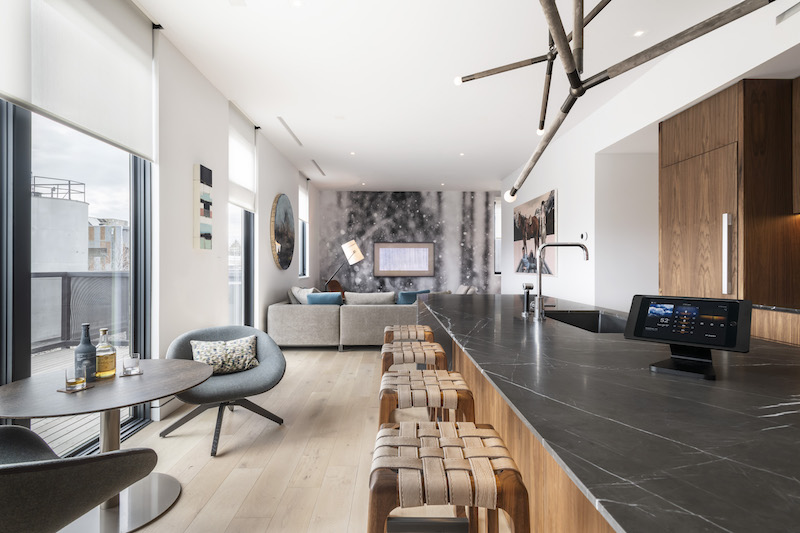 Abel: Technology helps bring a space to life, give it a voice, make it comfortable, set a mood, and improve the overall aesthetic. All of these factors are crucial to the impact any environment has on the individual. HCL adds to this experience, giving people the ability to now mimic what's happening outdoors, indoors, throughout the course of a day or an evening. Light intensity, color rendering, color temperature, and so much more, human-centric lighting will help create spaces specific to individual needs. It has the potential to make a very meaningful impact on the overall wellbeing of other people's lives.
Flower: By showing them. We have them sit in a space and we run through a curated program so they can experience the technology first-hand.
Rivera: One of the ways we do this is to take new clients to previous clients' homes and have them show off their HCL systems. Previous clients are pretty excited to do this and most of the time we pair new clients up with people that live close to them – so they get to meet someone in their neighborhood – and that have systems similar to what they're looking for.
RT Today: What are the typical concerns clients have when considering incorporating an HCL system, and how have you addressed them?
Abel: Price, ease of use, and reliability.
Flower: The biggest concerns are price and control requirements. Most of the time when we are getting a client interested in HCL, we are able to trade off its costs by using controls such as Vantage, which streamline and limit the hardware necessary to run the HCL system. Having conventional lighting schemes with multiple switch legs running back to a lighting panel is costly. Being able to wire more lights together and have the technology in the fixture brings costs down.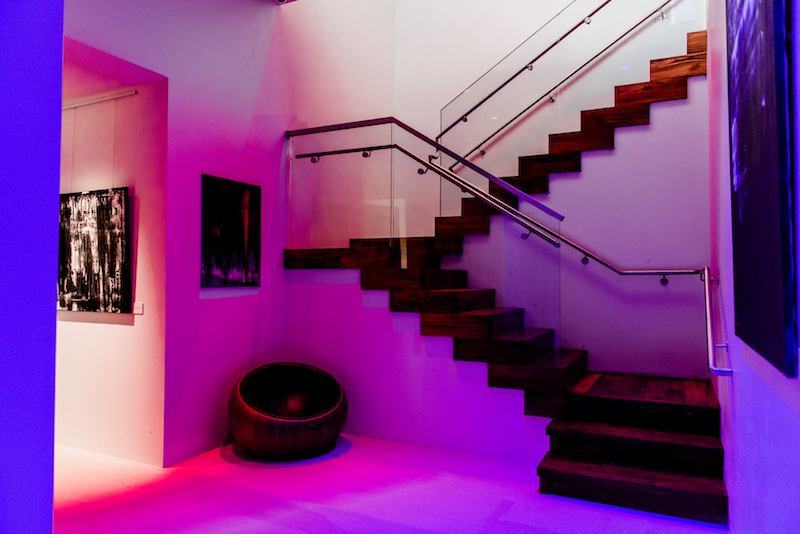 Rivera: Ease of use is definitely the biggest concern, both for the client and us. If it's not easy to use, they're not going to like their system. And we're not going to like rolling out for a bunch of service calls. So it's in everybody's best interest that the system is simple to operate. And we ensure that by being selective in the products we use, based on years of experience and testing things out. Another concern is whether or not having an HCL system installed makes sense financially. Is it going to save them money in the long run? What is the upfront investment? I've found that once we've demonstrated an HCL system for a client, budget questions often go away. And again, they can start off with a very basic system or have the installation done in phases if they want to. And the last big concern is reliability. People see that there are a lot of moving parts in an HCL system and worry that there will be issues due to that. But again, it's in our best interest to make sure the system is perfectly reliable. Like every other integrator, we rely on referrals from satisfied clients, and you don't get those by putting in unreliable systems.
RT Today: What advice would you give a dealer considering adding HCL to their offering?
Abel: Educate yourself.
Flower: Having a showroom is a necessity. That way you have control over what your clients will be experiencing, and how they will experience it.
Rivera: Go for it! People really appreciate these systems when they're done well — whether it's for their wellbeing, overall convenience, or just to have something to brag about.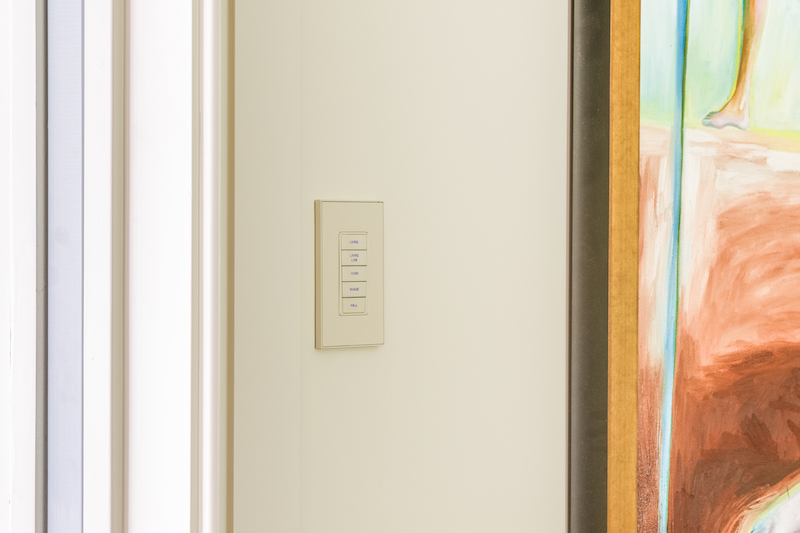 Conclusion
For residential tech professionals willing to put in the work and educate themselves, HCL can make a successful addition to their offering that increases revenues and positions them as forward-thinking leaders. However, widespread adoption of any new home technology takes time and there are sure to be obstacles along the way; HCL is no exception. For homeowners, the most common concerns when considering purchasing a system include cost, ease of use, and reliability. But seeing is believing when it comes to HCL, and all three issues can be addressed by wowing potential clients with these technologies in action, whether it's through showroom demonstrations or having them visit previous installations. So, if you're considering adding HCL to your line-up, the door to opportunity is wide open. Come on in.