Home theater seating company RowOne has relaunched with its former director of sales and marketing Todd Girdis leading the company as new owner and CEO. Since acquiring the company from founder Robert Cribbs in February of this year, Girdis and his team have been busy supporting dealers, making refinements to existing models, expanding the independent manufacturer sales representative network, and readying for late-summer product deliveries.
Girdis is already well known by the company's dealer base, many of whom are members of the Home Technology Specialists of America (HTSA) and Authorized Integrators Network (AiN) buying groups, both of which RowOne is a participating manufacturer, an effort led by Girdis during his tenure as the company's director of sales and marketing from 2017-2019.
A former AV integrator himself, Girdis played an integral role in RowOne's success.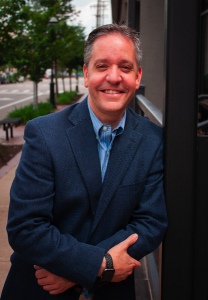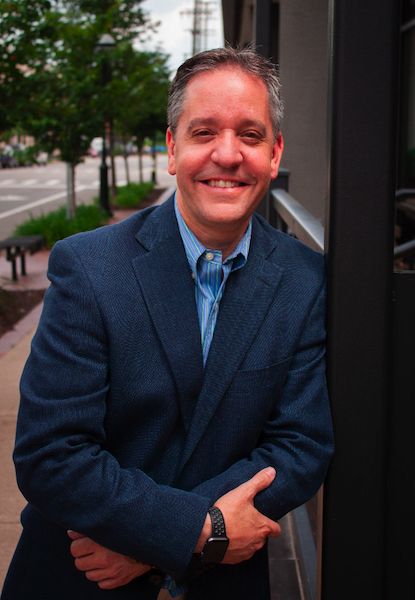 "I'm energized to continue the positive momentum," Girdis said. "We are open for business, actively catching dealers up on the new RowOne, supporting customer service, and specifying designs and configurations for customers' theaters. Many of the RowOne Direct Collection seating styles that dealers and homeowners have come to love over the years will remain, and will be available for fulfillment as soon as late summer, and we are making some exciting enhancements to several models that are sure to make RowOne even that much more 'the talk of the town.'"
RowOne will be stocking ample inventory near Ann Arbor, MI, where the company is now based, making it possible to reach any dealer in the Continental U.S. within seven business days. If the dealer prefers, RowOne's White Glove Delivery Service direct to customer's homes will also be offered to all dealers.
According to Girdis, the ability to deliver seating within such a short timeframe is a prime example of how RowOne differentiates from competitors who traditionally don't deliver until eight to 10 weeks after receiving an order.
"Todd now owning and steering RowOne is a such great news," said Stan Matysiak, president of the Authorized Integrators Network Group (AiN), whose dealers are focused on the security and home builder markets. "AiN and RowOne have a history of successful collaboration in developing and implementing programs that help dealers' grow their businesses. We are excited about all the possibilities that working with new-and-improved RowOne brings to our network."
HTSA Executive Director Jon Robbins added, "In the residential custom integration space, we have an exclusive partnership between RowOne and HTSA, and [we] are looking forward to the future."
Part of the relaunch also includes RowOne engaging the network of CEDIA channel dealers and expanding the number of authorized dealers offering the company's seating. Interested dealers can contact Todd Girdis by emailing todd@rowoneht.com or calling him at 734.395.3534.
"People are spending more time at home cocooning and wanting to upgrade their entertainment room or install a dedicated theater yet are mindful of costs," Girdis said. "We passionately design every seat with much emphasis placed on aesthetics, conveniences, build quality, and price. Each RowOne chair is as wonderful to look at as it is to spend hours in. All are available as a sofa, loveseat, or in rows for a dedicated theater room."
Plaza II is one of RowOne's best-selling chairs for style and comfort, fitting any décor or lifestyle whether in a family room or a dedicated theater room. Covered in leatheraire for the look and feel of leather, each chair with arms comes with USB charging, power recline, and deep storage arms that can hold a multitude of items such as gaming and remote controls, books and a tray table. Plush backs with pocketed coil spring seats, fully padded arms and sides provide for hours of seating comfort.
Prestige is already a market leader, with styling that fits any decor or lifestyle. Prestige includes all the same standard features highlighted in Plaza II. Prestige upgrades include premium leather/vinyl match covering and attractive base rail lighting.
Revolution Sofa is a motion sofa, a workstation, and an entertainment hub. Recline to a favorite position, then adjust the headrest for ultimate comfort. Revolution melds quality and comfort with an abundance of features. This includes a pull-down center sofa seat to reveal a tray table with cupholders, USB charging ports and 110-volt power strip. Deep storage arms with lighted cupholders emit a soft blue light that romances the room. RowOne's exclusive zipped-in 'crumb catcher' lining catches coins, popcorn and more for easy cleanup without moving the seat.
Revolution is the ultimate in quality and comfort with an abundance of features including all the standard features highlighted above in Plaza II and Prestige. Revolution upgrades include premium leatheraire covering, motorized headrest, base rail lighting and memory button seating settings.
Galaxy II is the market-competitive entry-level value that allows the dealer to compete hand-in-hand with the furniture retailer. Covered in dura-gel for the look and feel of leather, each chair with arms comes with power recline and a USB charging port.
Another part of RowOne's relaunch is filling out a network of independent manufacturer sales rep firms to work directly with the AV integrators/home theater installation companies.