Sony Electronics Inc. has revealed plans for three new native 4K (4096 x 2160) home cinema projectors with SXRD panels for the consumer and custom installation (CI) channels. The VPL-VW715ES, VPL-VW915ES, and flagship VPL-GTZ380 models offer improved processing, brightness, and viewing experiences.
The company also has revealed pricing and availability for its Signature Series' SA-Z1 near field powered speaker system.
VPL-VW715ES & VPL-VW915ES Key Features
The new lamp VPL-VW715ES model and laser VPL-VW915ES model will replace the VPL-VW695ES and VPL-VW885ES respectively. The two HDR models, which will be offered at "competitive price points" according to the company, implement the new picture processor "X1 for projector," which is based on technology used for Sony's top TV models.
Due to the processing power of the X1 for projector, more detailed analysis is performed and HDR enhancement power is stronger compared to previous models. The new HDR feature analyzes scene-by-scene to deliver the best contrast performance when viewing HDR content – making the bright scenes brighter and the dark scenes darker. This dynamic range of contrast and brightness is further expanded by linking the light source and iris to further calibrate lighting output.
Additionally, new Digital Focus Optimizer technology improves focus level on these projector models by compensating optical degradation of the lens to offer corner-to-corner clarity.
Sony's Unique Super Resolution "Reality Creation" Technology: X1 for projector also analyzes each scene to enrich 4K content with real-world detail and texture. Even content filmed in 2K or Full HD is upscaled close to 4K. Resolution of each subject is then optimized to reproduce real-world textures.
VPL-GTZ380 Key Features
Sony's flagship 4K SXRD laser projector VPL-GTZ380 was designed to deliver "overwhelming image expression" with its high contrast, brightness, and HDR with wide color gamut in a compact body size (112 lbs). The model also features "X1 Ultimate for projector," to enable enhanced picture quality.
The VPL-GTZ380 incorporates a newly developed 0.74-inch native 4K SXRD panel with improved light stability and a new laser light source using a red laser diode in addition to the two different-wavelength blue laser diodes. This enables the model to achieve 10,000 lumens and a wide color gamut of 100-percent DCI-P3 without any loss of brightness. With low-heat and a compact chassis, this industry-leading projector offers flexible installation possibilities.
The VPL-VW715 model is available to order in black or white at Best Buy, Amazon, and other authorized dealers. For product details, please visit: https://www.sony.com/electronics/projector/vpl-vw715es.
The VPL-VW915 model is available to order today in black at Best Buy, Amazon and other authorized dealers.
The SA-Z1 Near Field Powered Speaker System
Sony has also revealed pricing and availability for the Signature Series' SA-Z1 near field powered speaker system, which was designed to deliver the subtle nuances of every music track with a rich near-field listening experience.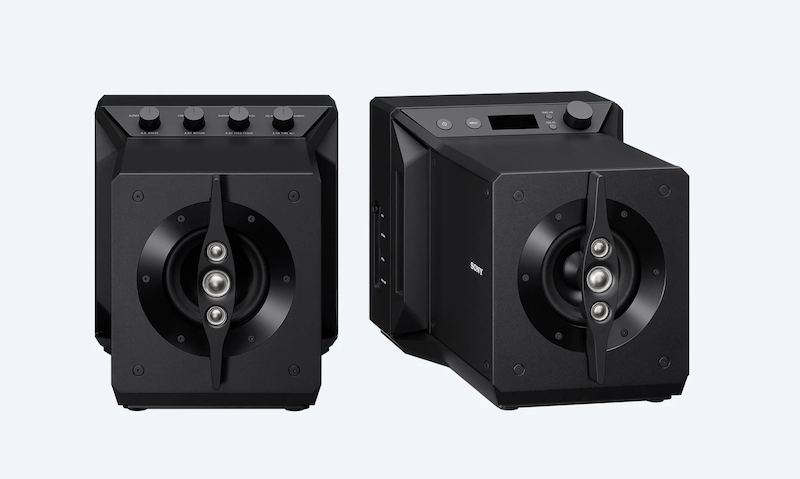 The SA-Z1 model will have a suggested retail price of $7,999.99 and is now available for sale at Audio Advice, Audio Concepts, Crutchfield, Gramophone, ListenUp, The Source AV, and other authorized dealers nationwide.
With its coaxial layout and time-alignment control, the SA-Z1 achieves both broad frequency response and accurate waveform at the same time.
The electronic circuitry and signal processing architecture in the SA-Z1 have been developed using the latest expertise from across Sony to reproduce High-Resolution Audio with ultimate fidelity.
Tune it to a listening environment is accomplished with lossless adjustment for both active and passive sound characteristics.