Nortek Security & Control's SpeakerCraft Terrazza Series Landscape Speaker System with the 8-inch Burial Subwoofer option are now available qualified dealers.
Consisting of four SpeakerCraft Landscape Satellite Speakers and Subwoofer, the SpeakerCraft Terrazza Series Landscape Speaker System delivers a value price point with a simplified installation that doesn't require expensive high-power amplifiers.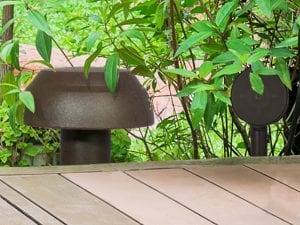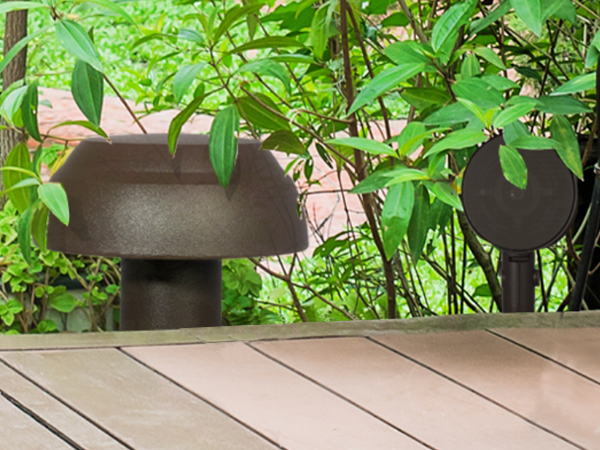 "We have designed a system that provides the best performance, the best installation and the best value in the category," explained NSC Director of Audio Alex Zaliauskas. "Terrazza is designed for the lower power of distributed audio amplifiers, or extended audio zones (like Zone 2) from conventional AVRs. And it can expand up to an 8.2 system without requiring additional amplification."
The SpeakerCraft Landscape Satellite Speakers cater to every type of outdoor installation, featuring a 4-inch Polypropylene cone woofer with a ¾-inch Titanium Dome Tweeter, and high strength "weed-whacker" resistant ABS with fiberglass reinforced construction. Each speaker stake also features a wire exit hole with included wire and silicone-filled wire nuts.
Installation is simplified due to the Landscape Satellite Speakers' Quick Connect design, enabling fast, thread-free attachment to the stake, with post-installation rotation and tilt adjustment.
"With our tool-less 'quick connect' installation, the stake can be tapped into the ground to the desired depth, then the speaker can be attached without the endless threading that can bind the wires and cause failures," Zaliauskas explained. "We even include a hammer cap to prevent damage to the stake during installation." Once the speaker is attached to the stake, tilted and rotated to the desired angle, the ergonomic thumbscrew tightens it into place.
The 8-inch SpeakerCraft Burial Subwoofer features a weatherproof Rotational Molded Polyethylene enclosure. It also includes a high Excursion 8-inch DVC woofer with rubber surround, and a second-order crossover on both channels. The burial subwoofer comes paired with four Landscape Satellite Speakers to create a Terrazza Series Landscape System.
And for installations where an in-ground subwoofer is not an option – such as stone patios, balconies, or hard rocky soils – Terrazza offers a Hardscape Subwoofer option. The Hardscape Sub sits on any surface and features same high excursion 8-inch DVC woofer with rubber surround as the Burial Sub. A key-way mounting secures the sub to the hardscape surface fastening points (with optional tent stakes).