Torus Power is now shipping its PowerBlock PB 5 toroidal isolation transformer, which is designed to power and protect TVs, projectors, receivers, and source components in compact AV systems.
Ideal for isolating digital components from analog equipment, the PB 5 is intended for residential and light commercial applications where performance truly matters.
The PowerBlock Series, including the PB 5, includes some of the very best of Torus Power technology. Surge suppression and noise filtering through proprietary narrow bandwidth technology (NBT) allow sophisticated audio-visual components to deliver superior performance. Audio comes alive with a lower noise floor, better dynamics, imaging and bass, and video is notably crisper with brighter colors, deeper blacks, and a more compelling overall image.
PB 5 PowerBlock units use a 5 Amp toroidal isolation transformer to physically decouple the equipment from the power supply, delivering a lower noise floor and cleaner power for sophisticated AV systems.
Retailing for $799.00 (USD), the PowerBlock PB 5 is the most affordable product in the Torus Power lineup. An ultra-compact and portable toroidal isolation power transformer, the PB 5's compact footprint and rugged construction make it convenient for use in almost any situation.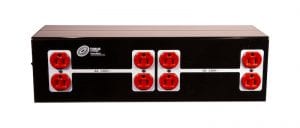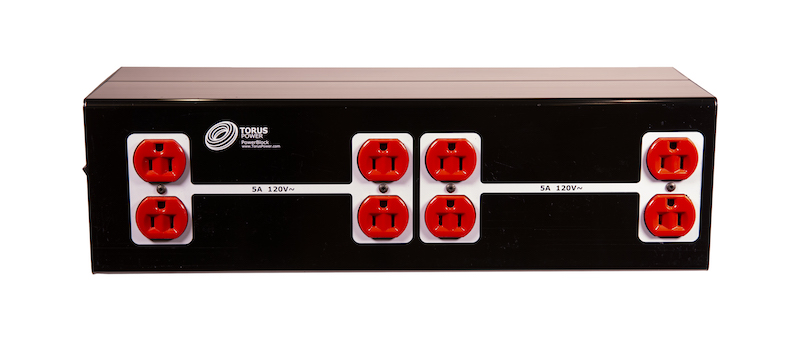 The PB 5's bigger brother, the PowerBlock PB 10, will be available soon. The PowerBlock PB 10 isolates outlet pairs to separate source components from power components or switching power supplies from linear power supplies for a cleaner signal, resulting in an enhanced audio video experience. PB 10 models are designed for 60 Hz markets using 120V and boast a small footprint weighing just 35 lbs, making them easy to fit in residential or commercial systems.