The Denon Home Subwoofer, a new high-performance wireless subwoofer, adds extended bass to the 550 Sound Bar or any wireless speaker in the line. Enthusiasts can simply plug the subwoofer into wall power, wirelessly connect using Wi-Fi, and enjoy.
The 8-inch woofer has been fitted to a compact enclosure that matches the design of the Denon Home speakers and sound bar. The Denon Home Subwoofer is available for purchase today for $599.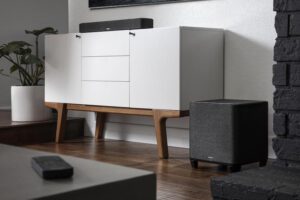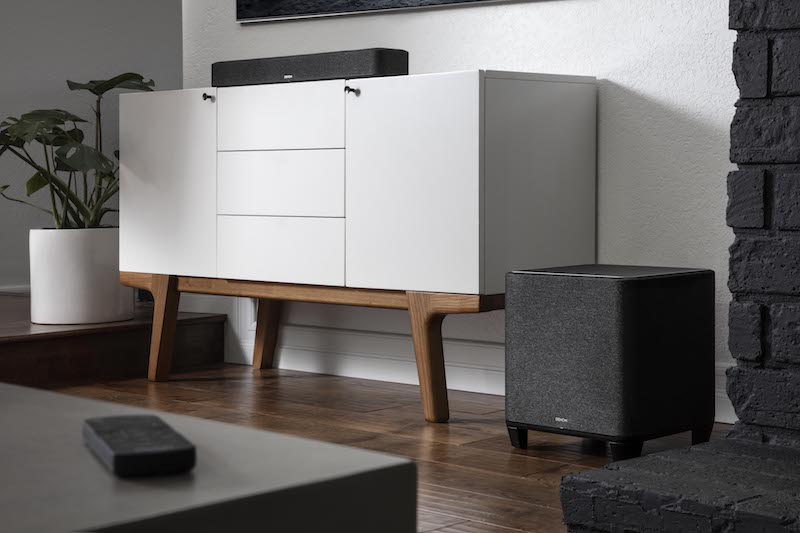 With HEOS Built-in, the new Denon Home Subwoofer can be wirelessly paired with the Denon Home Sound Bar and a pair of wireless speakers in the line, creating a 5.1 surround sound experience that brings cinema to life. Settings for output level, low-pass filter and phase can be adjusted within the HEOS app to optimize the subwoofer for challenging room acoustics.
The wireless multi-room speakers are designed to deliver reference-quality sound in high-resolution, and each speaker is have been tuned by Denon's sound masters. Users will have access to Spotify, Apple Music, Amazon Music HD, Pandora, TIDAL and more, as well as high-resolution files stored on their phone or network via Wi-Fi, AirPlay 2, or Bluetooth.
With the product line, everyone can enjoy music in any room, and easily group other products with HEOS Built-in such as AV receivers, Hi-Fi systems, sound bars, and more to immerse themselves in detailed, expansive sound. Play different music in each room or group all the HEOS Built-in devices together to stream the same music in Party Mode throughout the home.