While on a mission in Afghanistan on July 23, 2011, a pressure plate improvised explosive device detonated beneath U.S. Army Captain Jake Murphy, immediately taking his left foot and causing an anoxic brain injury that put him into a coma. Against all odds, Murphy emerged from his coma four weeks later and was flown to Walter Reed National Military Medical Center, where he eventually lost both of his legs.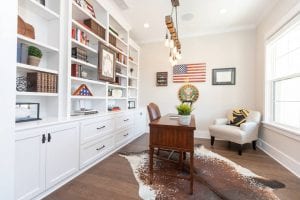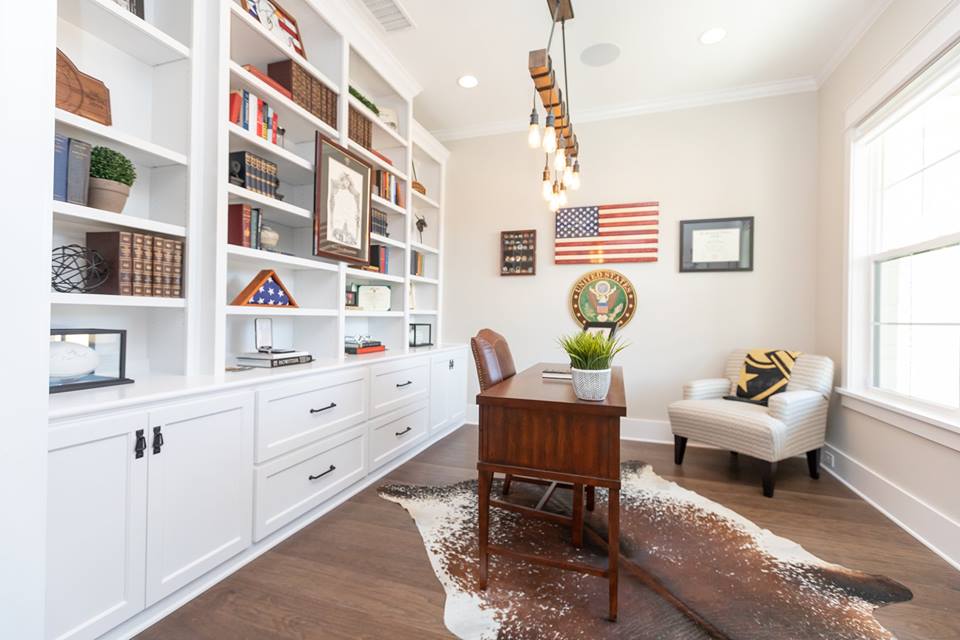 Recognizing Cpt. Murphy's immense bravery, the Gary Sinise Foundation R.I.S.E. (Restoring Independence, Supporting Empowerment) program provided him and his family a specially adapted smart home with technologies by Nortek Security & Control in an effort to help improve and simplify everyday life for the family of four.
"When designing this home for Captain Murphy and his family, simplicity was key," said Jason Hanifan of Comware AV, the ELAN dealer that designed the home technology solution. "With that in mind, we personalized the ELAN Control System to make it easy for the whole family to control all the integrated technologies in the 3,598-square-foot home."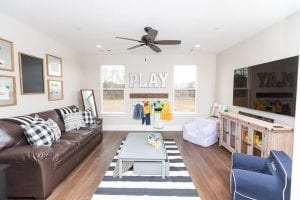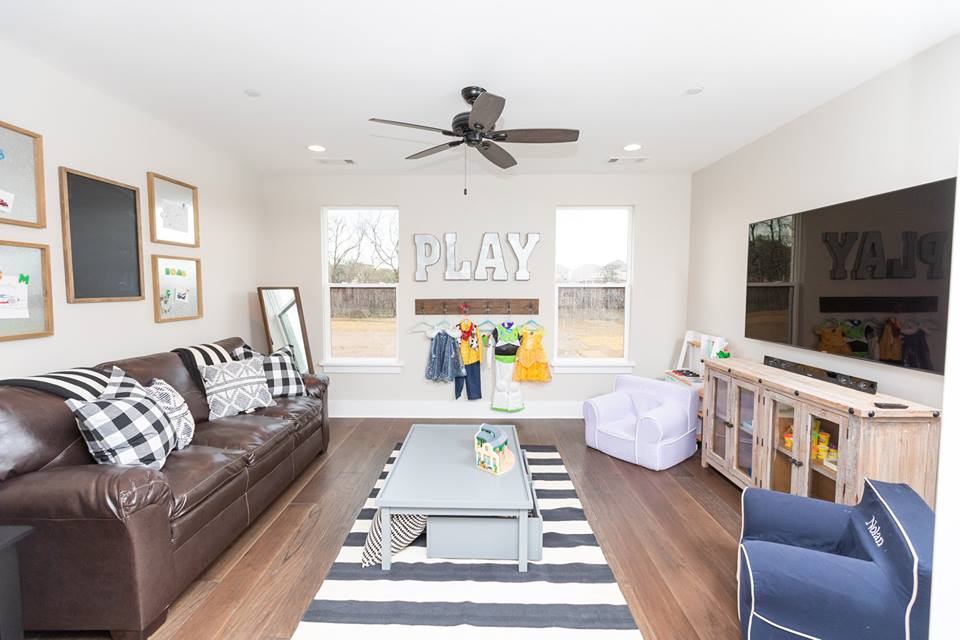 Comware AV built the system with an ELAN gSC10 as the main system controller, with an ELAN S1616A providing audio distribution and a 8×8 HDBaseT Matrix for video. The Murphy family can manage their home's security, audio, video, Lutron lighting, fans and shades, plus thermostats, and door locks through ELAN HR30 remotes in the family room and master bedroom, ELAN 7-inch touch panels in the kitchen and master bedroom, as well as through the ELAN app on their smart devices and with voice control through ELAN's Amazon Alexa integration.
With security being essential to the family, Hanifan and his team installed a 2GIG security system with over 40 sensors wirelessly connected to a 2GIG GC3 panel, which is integrated into the ELAN control system. According to Hanifan, "In addition to the intrusion sensors, we added 2GIG Glass Break Detectors to monitor for the sound of breaking glass in the home, 2GIG Motion Detectors, 10 2GIG Smoke Detectors, plus Carbon Monoxide Detectors."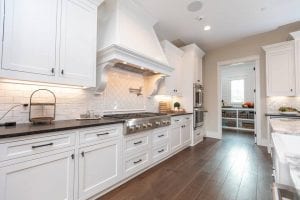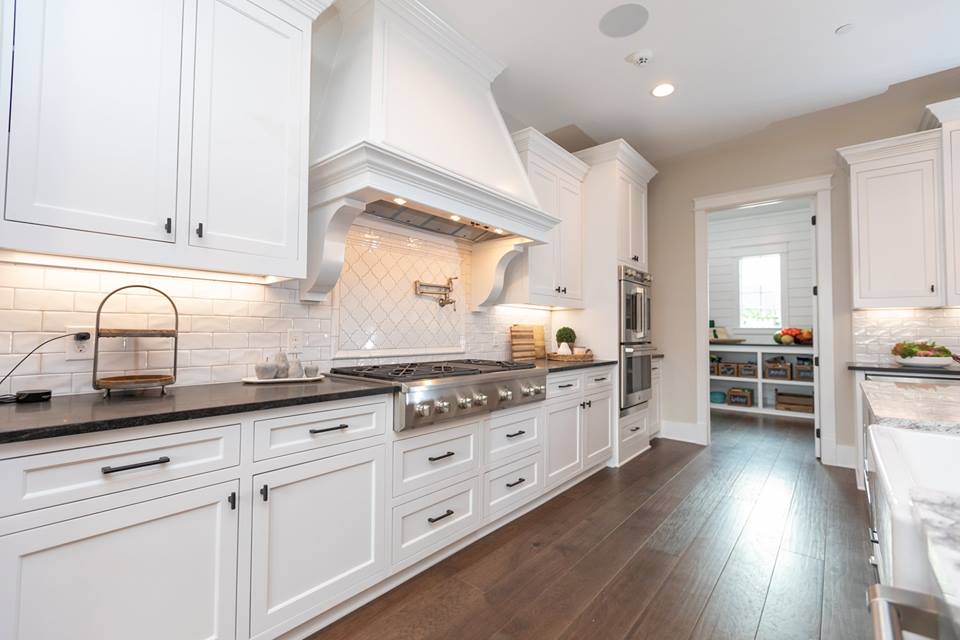 Murphy and his family can easily review the status of their home's doors and windows before leaving the house or turning in for the night, using the GC3 panel, two 2GIG SP1 secondary touchscreens or any of their ELAN interfaces. If a door is left open, the 2GIG system will annunciate exactly which doors or window are open, and where. For further security, an ELAN network video recorder captures video from six ELAN surveillance cameras, all which can be managed from within the ELAN app.
To simplify the home control, Hanifan and the Comware AV team personalized automated scenes, such as "good night," which automatically locks the doors and adjusts the lights, or "away" which automatically locks the doors, turn off the lights and sets the thermostats to a certain energy-saving level. "By initiating the 'relax' scene, the lights will switch to their designated level and the TV will go on," Hanifan said. "With ELAN, the scene options are endless, which is ideal for Captain Murphy and his family. For example, when he wakes up in the morning he simply needs to say 'good morning' and everything will adjust to his desired settings. It's that easy."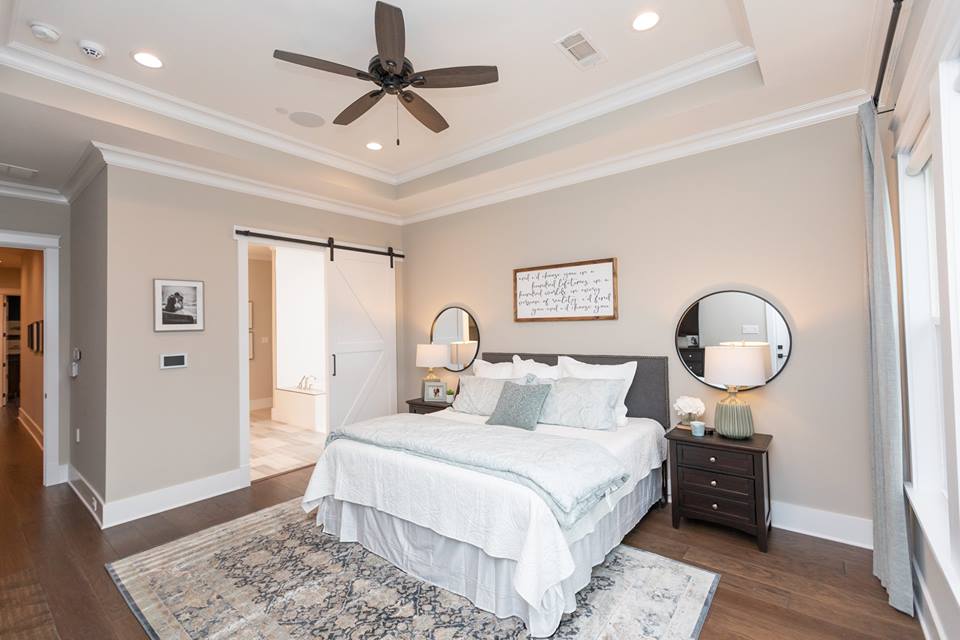 For the Murphy family, music and entertainment are important aspects of home life. The Comware AV team installed 18 SpeakerCraft AIM282 speakers to maximize audio performance and added a 1,000-watt Sunfire HRS10 subwoofer so the family can really "feel" the entertainment in the media room.
To ensure that all of the home's technology receives uncompromised power for optimal operation, the system components plug into a Panamax M4315-PRO power conditioner with BlueBOLT remote power management, while a Panamax MB-1500 battery backup guarantee protects the system in case of a power outage.
According to Scott Schaeperkoetter, director of operations for the Gary Sinise Foundation's R.I.S.E. program, the smart home system has completely transformed everyday life for the Murphy family. "We're constantly looking for new ways to improve the lives of these veterans and with Nortek Security & Control's line of smart home and security solutions, we're able to completely customize the smart home technology in each home to fit the individual needs of the veteran and their family," he said. "We're honored to be able to support their journey to regain their independence."