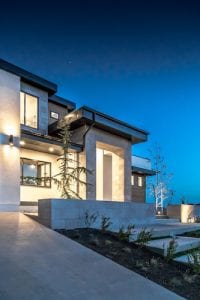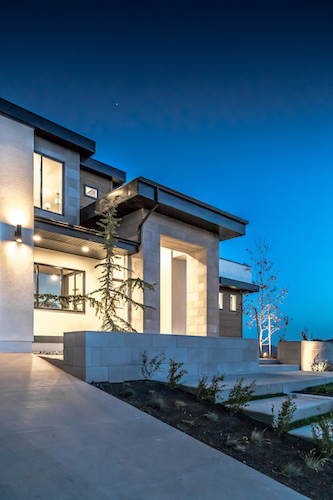 Integration firm Tym has selected and successfully installed a Just Add Power Ultra HD over IP video distribution system for a six-bedroom, 9,000-square-foot home in the Utah Valley Parade of Homes. Requiring an efficient, cost-effective AV backbone that would scale into the future, Tym used J+P's Ultra HD Over IP solutions to easily create an entertainment-ready distribution system that supports any video need – from a multisource, 4K home theater with surround sound to simple, display-only setups.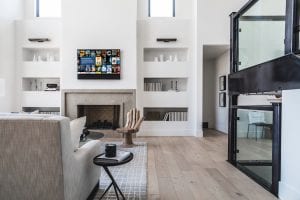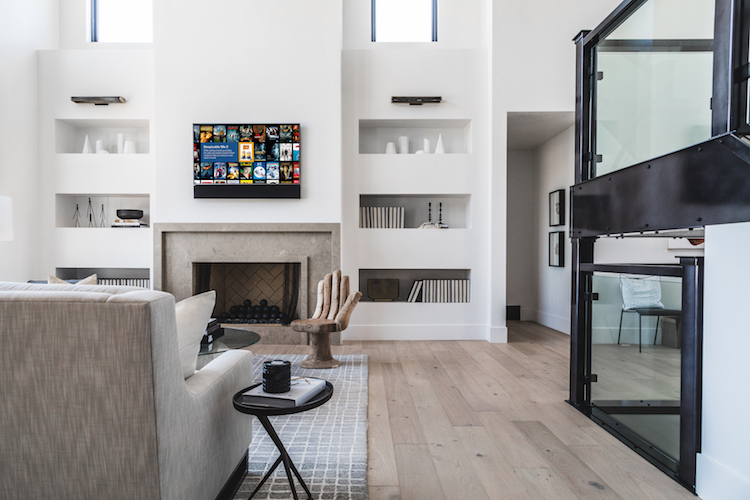 "Parade homes are the ultimate showroom for the public, but they have much tighter installation deadlines, with only a few weeks – or even days – from the time the paint dries until the doors are opened. That means all wiring and cables need to be settled on before homeowners purchase the home," said Matt Montgomery, co-founder of Tym. "J+P allowed us to create a flexible distribution system for the home's state-of-the-art home theater and other entertainment spaces. When the homeowner chooses to install a TV, no matter what format, we only have to add a J+P receiver on the back. It's simple and easy to scale to the homeowner's vision."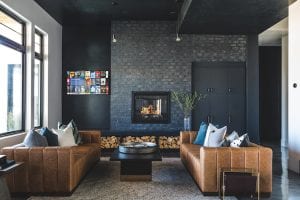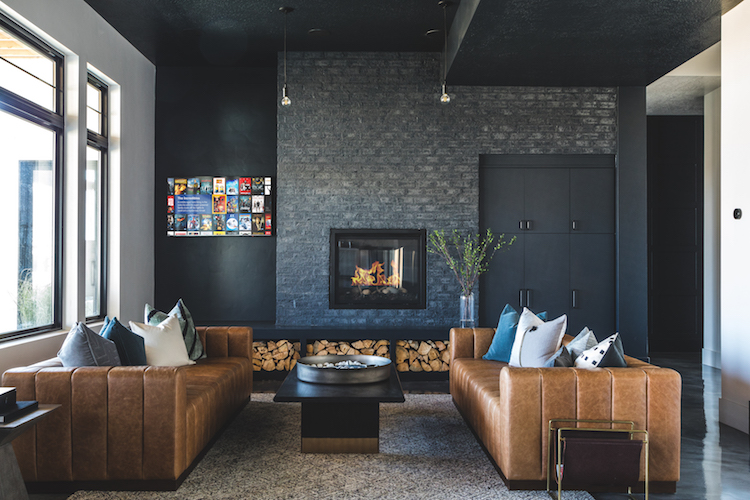 Engineered around a building block topology, the system can distribute video sources up to 1080p resolution or meet evolving 4K requirements by mixing and matching devices available within J+P's wide portfolio of solutions. This modular systems approach allowed Tym to create an intelligent, robust, and cost-effective platform for the home's entertainment needs. For the Parade of Homes, Tym relied on J+P to support the 4K and surround sound requirements of the home's 20-foot by 30-foot 4K projection home cinema and UHD displays in the game room, great room, and master bedroom. In addition, Tym could use J+P's system to enable two-channel downmixing in three other entertainment areas where surround sound isn't being utilized.
Every source is outfitted with a J+P transmitter that fits the source specifications and reliably distributes video to a small J+P receiver attached to any screen. Video sources include a Kaleidescape home theater system, Apple TV, surveillance system, Blu-ray players, and two cable/satellite receivers. With the J+P IP-based backbone, Tym was able to consolidate all the sources for an accessible and unified video experience throughout the home.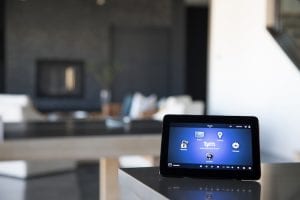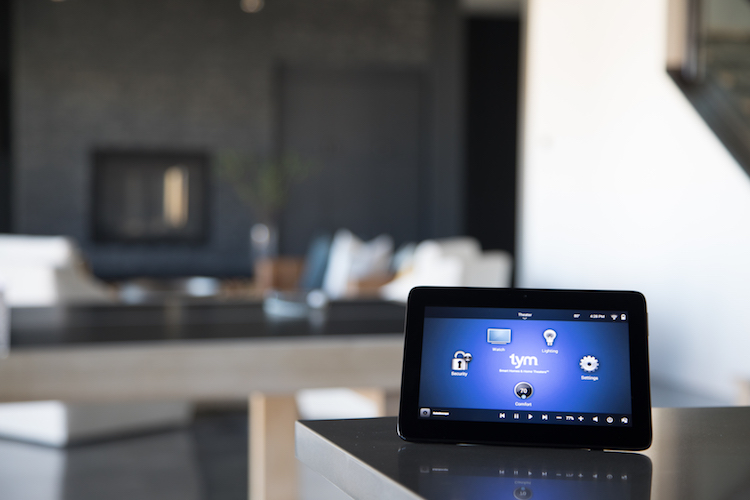 "This installation is a prime example of how swiftly and drastically the video landscape is changing, and why our solutions are a critical component in allowing integrators to stay nimble in their designs," said Taft Stricklin, sales team manager at Just Add Power. "We're gratified we could play our part in helping Tym balance project timelines with advanced video distribution capabilities and affordability."