Amp Genie was created in the field by a veteran custom integration business owner who observed the need for seamless integration between home theater receivers and audio sources.
The goal of the product's inventor, Brian Staller, is to bring the joy of music effortlessly back to consumers.
Amp Genie, which made its debut at CEDIA Expo 2022 in Dallas, TX, is a signal sensing, automatic remote that listens for music and automatically plays your stereo. Whether you use voice control, a streaming app, a handheld remote, or use old-fashioned button pushing, Amp Genie gets your music playing faster and easier through your audio receiver.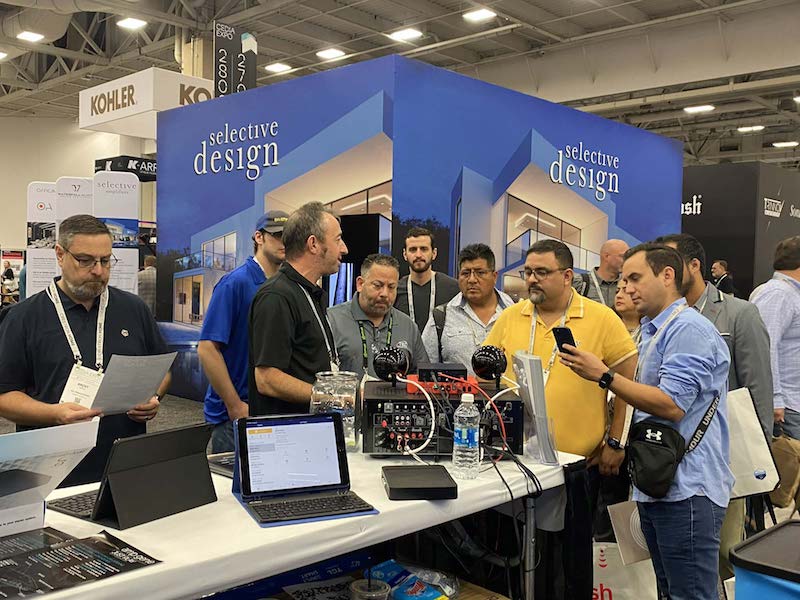 "This product was made by integrators for integrators," Staller said. "In the 10 years that we've been installing home theater systems, both our installers and clients were frustrated that there wasn't a better receiver integration solution that married the high sound quality of a receiver with the convenience of a smart speaker. I created Amp Genie to bring back the joy of music, effortlessly."
The product pairs with any audio source and includes an integrated cradle to hold a Sonos Port or Sonos Connect. It works with any analog, SPDIF, or optical audio source, including turntables, tape decks, DJ decks, jukeboxes, karaoke, reel‐to‐reel, PC audio, or TV audio.
Amp Genie supports all eight major AV receiver brands by including a pre‐programmed IR database for Yamaha, Denon, Marantz, Sony, Onkyo, Pioneer, Anthem, and AudioControl receivers. Installation is simplified by having all cables included with the product. There is no training required, along with the promise of a five‐minute, no‐tool install. From there, it's an instant boot-up with no apps, drivers, smart device, or network needed.
When you play music, Amp Genie automatically powers up and sets the receivers for instant audio playback. It saves time and frustration by eliminating extra steps and button presses required for playback.
"I like Amp Genie because it's simple and easy to use and will be reliable for years to come," said Amp Genie dealer John Cuello of Wired AV. "The current smart home trend is that clients are choosing the easier route with smart speakers, losing audio quality. Integrators prefer surround amplifiers due to the high sound quality, and Amp Genie marries both great sound and ease of use."
The product is available in matte black as a dealer exclusive at www.ampgenie.com for $399 MSRP.