The new Ascend keypad line from Savant feature two-button, four-button, and five-button configurations that provide integrators with what the company considers its "ultimate premium" on-wall control solution.
Ascend keypads offer fully customizable functionality within the Savant smart home ecosystem and are available in nine finishes.
This new lineup joins the company's Metropolitan, Noon, and Echo styles, providing integrators with a complete family of elegant smart home control options from Savant.
Ascend keypads provide users with streamlined control of many smart home features, including Savant's Daylight Mode, triggering lights throughout the home or in specific rooms in perfect alignment with the natural circadian curve.
Each button can be custom engraved, enabling integrators to customize the user experience, bringing added value to each client.
The backlit buttons feature a choice of nine LED colors that dynamically adjust based on ambient light levels and provide feedback to the user when scenes have been activated.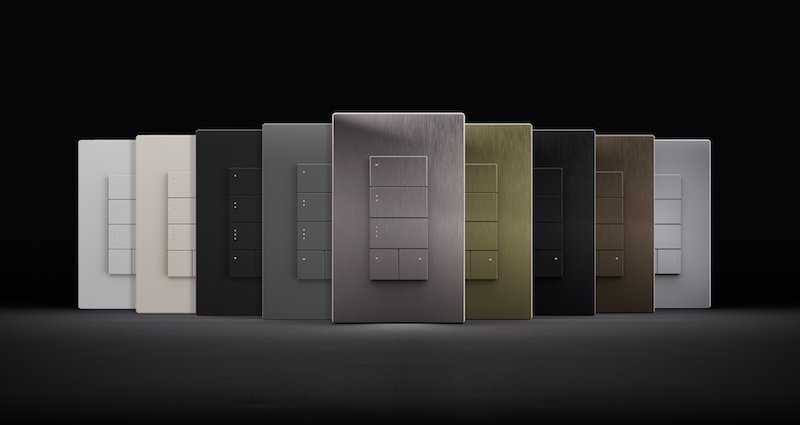 To enhance ordering and installation efficiency for integrators, Ascend keypads can be specified for any project using Savant's lighting design tool. Keypads ordered using the design tool are shipped fully assembled.
Savant newest low-voltage keypads are available now in seven anodized colors (Brushed Aluminum, Brushed Black, Brushed Brass, Brushed Bronze, Black, Space Gray, and Nickel) as well as two painted finishes (Light Almond and Snow White).
Related Story: Vegas Modern 001, Savant's Massive New Experience Center, is Now Open