Vegas Modern 001 is the name given to a new Savant west coast residential experience center now open in the greater Las Vegas area. It showcases an advanced smart living ecosystem combined with modern architecture and stunning views of the Las Vegas Strip.
This smart living showcase was brought to life in partnership with Las Vegas-based design-led development firm, Blue Heron, and technology integrator Eagle Sentry. The 15,000 square foot home is designed with the latest technology advances, all hidden in plain sight.
Related: Savant NYC Experience Center Now Open for Virtual Smart Living Tours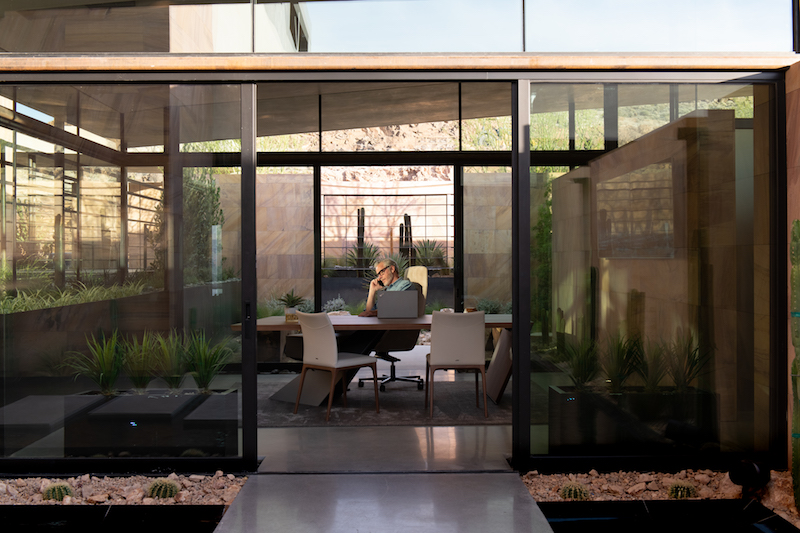 Dynamic Tunable Lighting
Visitors to Vegas Modern 001 will experience Savant's smart lighting system paired with the latest in tunable LED lighting and specification-grade fixtures from USAI Lighting. Together, Savant and USAI Lighting create custom-tuned illumination for every scenario utilizing Savant's Daylight Mode to perfectly synchronize lighting color and temperatures to match the natural light from the sun at any time-of-day. To complement the natural light, every room also features Savant motorized shades, designed in partnership with JGeiger.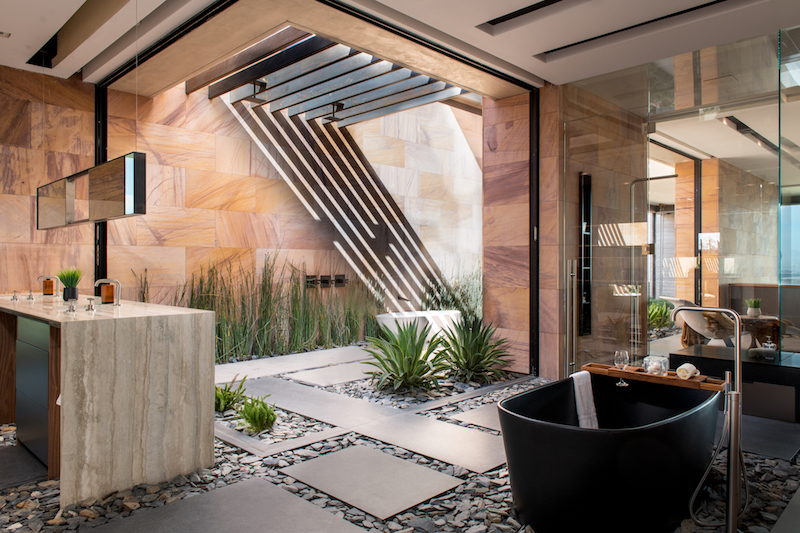 Savant's pro lighting control system, motorized shades, and USAI Lighting fixtures combine to create an end-to-end lighting experience. For quick control, scenes can be created on the Savant app and saved to any keypad button in the house. Savant's keypads can also be configured to help set the mood, enhancing the entertainment experience to activate full color lighting.
In total, the home's lighting encompasses 387 dynamic lighting fixtures, 100s of feet of LED lighting strips, 450 total lighting loads, and 43 zones.
Energy Independence in Vegas Modern 001
The Vegas Modern 001 home is designed with sustainability in mind and features the largest residential solar array in the region, a fully automated power panel, as well as Savant's Racepoint microgrid technology. The Savant app tracks daily energy production as well as usage, with a full history log by load type.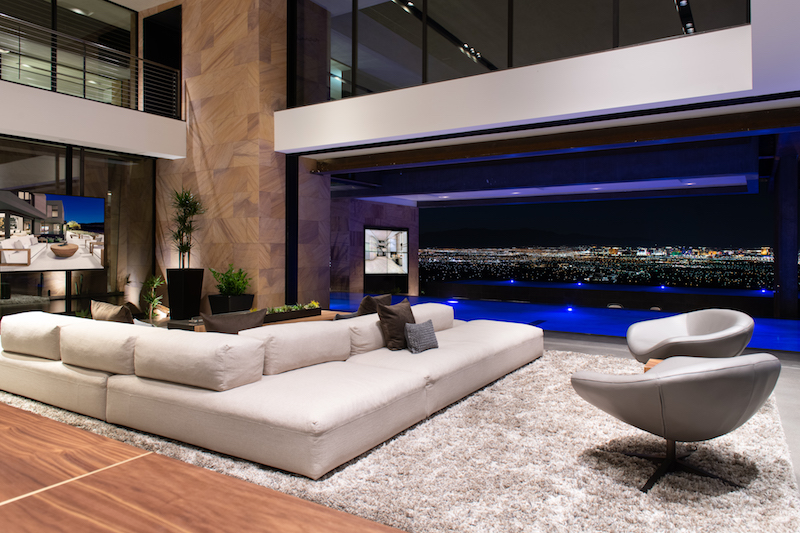 Savant energy solutions paired with the vast solar infrastructure can maintain operation of the entire home under normal conditions for up to eight hours or nearly 24 hours if only essential devices are active.
Savant Energy's microgrid works day and night to intelligently optimize the consumption of power under all conditions. The result is a truly smart home that provides a comfortable, secure environment while maximizing efficiency and reducing energy costs.
43 Zones of Entertainment
To fill Vegas Modern 001 with audio and video entertainment, Savant deployed 15 4K video sources distributed to 17 rooms and an audio system featuring 43 zones of high-resolution digital music. The system is powered by more than 19,000 watts of amplification all elegantly concealed in ceiling and wall troughs that do not impede décor elements. Savant offers a broad range of high-performance entertainment products, including audio and video over IP solutions, smart multi-zone amplifiers with access to popular streaming service providers, architectural loudspeakers, soundbars, and tucked-away subwoofers.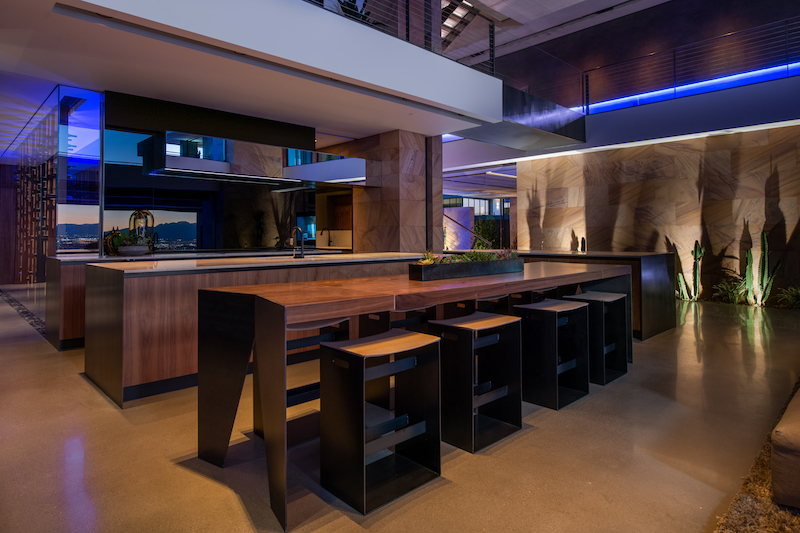 Despite the size of the system, only three professional racks were required for the massive home.
Intuitive User Experience at Vegas Modern 001
Vegas Modern 001 includes an array of user interface options, all designed to deliver a consistent experience. Through Savant's Pro Remote X2, touch panels, and mobile apps, every visitor will experience Savant's scene personalization and custom dashboards. Entertainment, security, lighting, climate, and energy management are all intuitively managed with Savant's app.
Savant is scheduling in-person tours of Vegas Modern 001 on the second and fourth weeks of each month. Interactive virtual tours are also available. To book a tour, please email tours@savant.com