For home theaters, where the center channel speaker is critical to delivering dialogue, music, and special effects to hear every nuance no matter the source, Atlantic Technology has introduced the massive 8600eC. It measures roughly 38 x 14 x 15 inches, with a D'Appolito/M-T-M array consisting of four 6.5-inch fiberglass woofers with two 5.25-inch fiberglass mid-drivers and an advanced 1-inch aluminum/magnesium dome tweeter internally isolated within their own airtight sub-enclosure.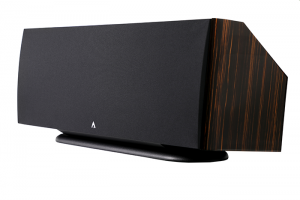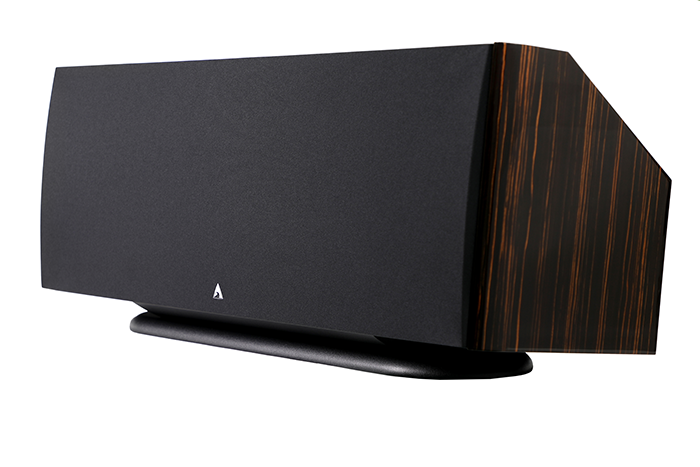 Like the company's new flagship 8600eLR towers, the speaker incorporates a fourth-order Butterworth asymmetrical time-aligned Linkwitz-Riley crossover with bi-wire inputs.
Finish options match the towers and come in high-gloss lacquered Makassar Ebony or luxurious Gloss Piano Black. Shipping now, the 8600eC carries an MSRP of $2,300.
The flagship 8600e home theater system consists of the 8600eLR tower speakers, 8600eC center channel speaker and new SBT500 or SBT1000 high-powered dual-driver subwoofers. The towers and center are voice matched to each other and compatible with other high-performance Atlantic Technology surrounds, subwoofers, and architectural speakers for maximum versatility in creating custom surround or immersive audio systems.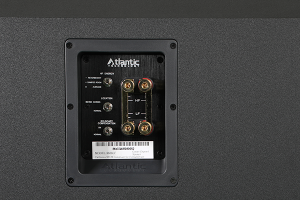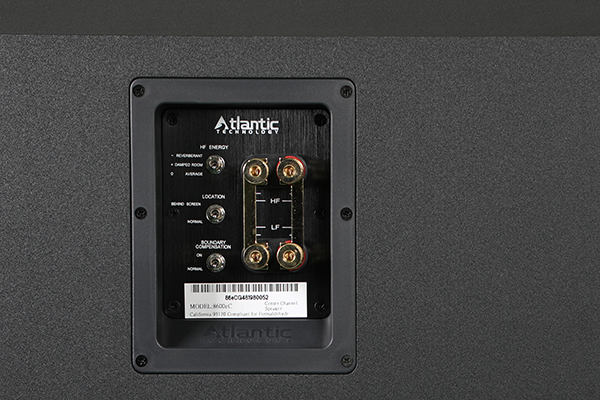 The 8600eC employs seven drivers, a crossover with bi-wire capability and acoustic optimization controls matched to the 8600eLR floor-standing LR speakers ensuring sounds move seamlessly across the front channels.
The 8600eC can be placed above, below, or behind an acoustically transparent projection screen. It incorporates the trademark Atlantic pivoting base which tilts the 8600eC vertically optimizing sound to the listener's seating position. Built-in compensation controls further optimize the system for any placement and room acoustics providing the ultimate in flexibility and performance for today's high-end installations.
The 8600eC features internally braced 0.75-inch non-resonant MDF cabinets with seven drivers configured in a D'Appolito/M-T-M vertical array; four 6.5-inch fiberglass woofers, two 5.25-inch fiberglass mid-drivers, and an advanced 1-inch silk dome tweeter with a powerful neodymium magnet. The midrange and tweeter drivers are internally isolated within their own airtight sub-enclosure.
Critical to a center channel speaker's performance is dialog intelligibility. Typical D'Appolito systems often arrange the center M-T-M drivers horizontally versus the correct vertical array of the L/R speakers. This creates undesirable comb-filtering effects for inconsistent intelligibility across listening positions. With the 8600, everyone gets clear un-compromised sound quality.
Like the 8600eLR's, the crossover is a fourth-order Butterworth asymmetrical time-aligned Linkwitz-Riley design with bi-wire inputs to maximize power transfer and maintain optimum amplifier damping factor for the best bass control. 24K gold-plated terminals secure large gauge speaker cable or accept banana plugs. 24K gold-plated terminal jumper links are used when bi-wiring is not employed. A high-sensitivity spec of 93 dB with power handling of up to 300-watts makes the 8600eC perfect for very high-performance, large-room systems.
The 8600eC can be tuned to any room with the three rear mounted acoustic optimization controls to minimize detrimental effects of speaker placement and room acoustics.
High Frequency Energy: Changes the tilt of the tweeter response to correct for acoustics in live or dead rooms.
Location Selector: Shelves the upper midrange and the high frequency output to compensate for being behind a screen or theater curtains, providing improved detail at the listening position.
Boundary Compensation: Adjusts the lower midrange minimizing sound colorations when placing speakers in custom cabinets or directly adjacent to a TV, for a open and natural sound.