When a former client of North Carolina-based integrator Audio Advice was searching for their new dream home, one of the family's requirements was an unfinished area large enough to convert into a custom home theater that delivered an immersive audio experience. In addition, they wanted to extend the theater's audio and video to an adjacent billiards room, which would also include a gaming nook where their children could hang out with friends and play video games or watch TV.
Once the family found their new home and settled in, Audio Advice got to work bringing their dream theater to life, relying on a 9.4.4 JBL Synthesis Dolby Atmos home theater surround system to provide ultra-high-level audio performance.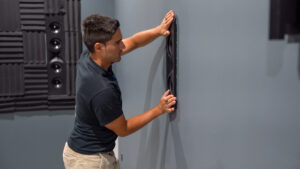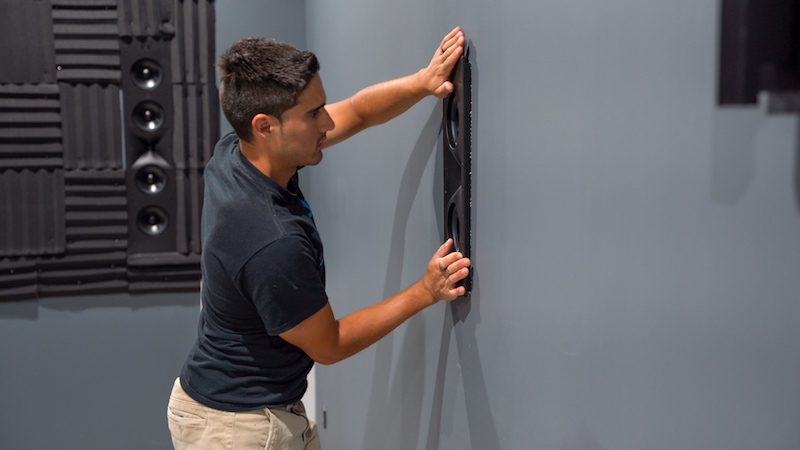 JBL Synthesis offers complete turnkey systems — featuring advanced electronics and loudspeakers —tailored by integrators such as Audio Advice to any room's size and acoustics. Every component is engineered to perform in perfect harmony to deliver the most realistic listening experience possible. Once installed, a JBL Synthesis system is expertly calibrated to guarantee exceptional performance for each and every seat, delivering immersive sound that captures every detail.
"Our client wanted nothing less than exceptional audio performance," said Scott Newnam, CEO of Audio Advice. "They truly love to experience the full impact of every audio detail in a movie, so compromising on any aspect of the sound quality wasn't an option."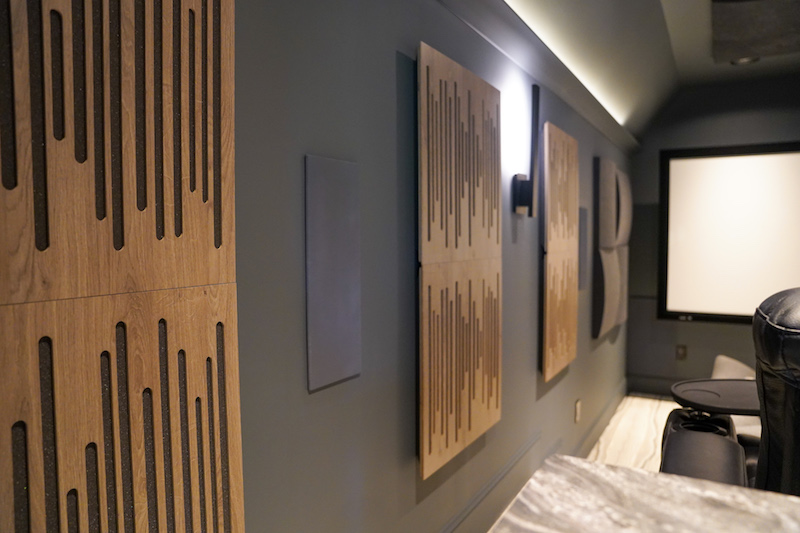 Having relied on JBL Synthesis surround systems in luxury home theaters for several years, Newnam said that Audio Advice knew that the brand's solutions would deliver the exceptional performance required in this home.
"We only specify products that meet or exceed our expectations in four specific areas — craftmanship, design, technology, and performance. Not only does JBL Synthesis meet these criteria, but it's one of our favorite brands, setting the bar for performance at every price point. We're proud to be their exclusive authorized online dealer."
For the theater's front right, left, and center channels, Audio Advice chose JBL Synthesis SCL-6 2.5-way quad woofer in-wall speakers. Six SCL-7 2-way dual woofer in-wall speakers were used — two on each side and another two in the back — while four SCL-8 2-way in-ceiling speakers deliver the Dolby Atmos experience. Each of the SCL models uses the same patented JBL 2410H-2 1-inch compression driver tweeter with their HDI waveguide, in addition to the exact same 5.25-inch Advanced Aluminum Matrix cone woofer. This combination provides a seamless surround sound experience that covers all listening areas.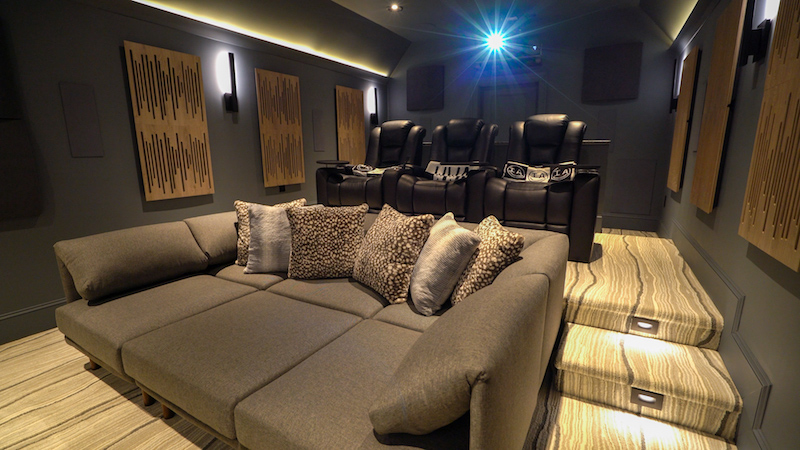 Due to the size constraints of the theater, Audio Advice selected JBL Synthesis dual driver in-wall subwoofers — two dual 10-inch SSW-3s in the front and two dual 8-inch SSW-4s in the back — to free up floor space and deliver a clean look. By outfitting the theater with four subwoofers, Audio Advice was able to create extremely even bass across all seats. The system is completed by a JBL Synthesis SDP-55 surround sound processor, SDA-7120 7-channel Class G home theater amplifier, and three JBL DSi 2.0 SA4-D 4-channel power amplifiers — all housed in a rack in the adjacent billiards room. Audio Advice calibrated the surround system using the SDP-55's built-in Dirac Live room calibration function.
To extend the home theater experience into the billiards room, a 55-inch display is connected to the JBL Synthesis SDP-55's Zone 2 output. This allows any theater source to be played in the billiards room — with audio output through the in-ceiling speakers — whether users want to mirror the content from the theater to share in the experience or view any other source independently. In addition, the gaming nook, which is separate from the main theater system and used for the family's legacy video game consoles, features JBL HDI-1600 bookshelf speakers and a matching HDI-4500 center channel. They share the same compression driver technology as the SCL speakers in the theater and fit perfectly into the nook's entertainment center.
"The final result is an amazing home theater that just may be one of our favorites yet," Newnam added. "It's the first project in which we utilized JBL Synthesis SCL series in-wall speakers, and we couldn't be more thrilled with the results. Providing exceptional dynamics at a cost that won't break the bank, the speakers have the ability to produce the full effect of an explosion or reveal the subtle emotions of a whisper. And the built-in room calibration of the SDP-55 processor is one of the best in the world. It was instrumental in achieving even bass distribution across the theater. Our client couldn't be happier with the finished product. It's the space of their dreams and packs a big punch for any Super Bowl party, family movie night, or video gaming session they can throw its way."
List of Harman products used:
3 x JBL Synthesis SCL-6 2.5-way quad 5.25-inch in-wall speakers
6 SCL-7 2-way dual 5.25-inch in-wall speakers
4 x SCL-8 2-way 5.25-inch in-ceiling speakers
2 x SSW-3 dual 10-inch subwoofers
2 x SSW-4 dual 8-inch subwoofers
1 x JBL Synthesis SDP-55 surround sound processor
1 x SDA-7120 7-channel Class G home theater amplifier
3 x JBL DSi 2.0 SA4-D 4-channel power amplifiers