One month ago, Presidio Investors provided a $75 million private equity investment that merged 15 independent smart-home design-build firms across the United States, creating Bravas LLC, www.bravas.com. The investment launches a national network of luxury technology integrators, operating as one brand, working across North America with architects, builders, remodelers, interior designers and affluent homeowners.  They will use lighting, shading, climate, entertainment, smart home, voice, wellness, security, surveillance, networking, energy, power, and other technologies, to transform how custom homes and offices are designed, organized and operated.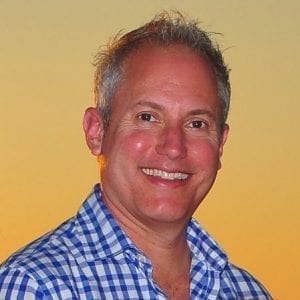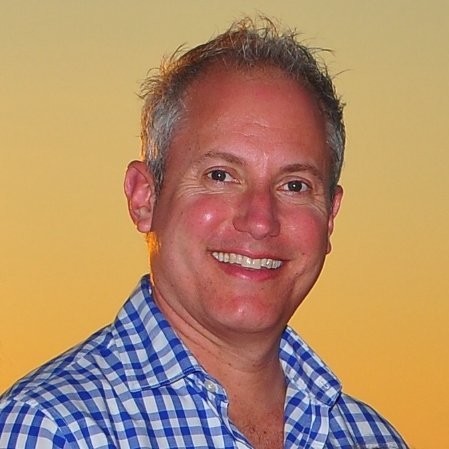 Bravas is based in Overland Park, Kansas, with locations in 13 states, annual revenues around $75 million, and a team of more than 285 professionals, including designers, engineers, installers, technicians and programmers. In 2018, Bravas locations collectively completed more than 3,500 residential and commercial projects.
Rollups like this one have never really panned out in the custom integration industry. But, never before have the merging companies already been working together as long as this particular group did under the guidance of business coaches Paul Starkey and Steven Firszt of Vital MGMT.
To learn more about the process that led up to the merger and how it's going so far, we spoke by phone with chief technology officer Sean Weiner, formerly the owner of Starr Systems in Baltimore, MD, asking him about his new role and why he's very optimistic that the Bravas model will succeed where others have failed.
How did your experience in the Bravas Group, under the guidance of Vital MGMT prepare you for the official merger of the member companies?
This is going to sound like a commercial for Vital MGMT's Bi4Ci [Business Intelligence for Custom Integrators] dashboard system of CI metrics and benchmarks because that provided the accounting system and financial structure that we share and continue to work with. That's the premise that unified this group in the first place. Then the private equity investment to support the merger allows us to do even more than what we started with Paul and Steve. The goal now is to leverage the foundation they provided and make the whole significantly greater than the sum of its parts.
What industry challenges are you working to overcome as group?
I think that fragmentation is one of the biggest problems that our industry faces. Everyone is working in their own little silo, their own bubble, their own market. We go to buying group meetings, conferences, and trade shows, and have conversations about best practices. We try to take back what we learned and apply some of those things to our own businesses. Some of the ideas work, but some don't. Mostly, we don't have time to apply all of the things that we've learned because we're busy running our businesses. We're having a big conversation about business development now [within Bravas], which is a huge part of every CI business. Every business has to go out and find customers. Most of us start with the building and design communities.  We become a CEDIA Outreach Instructors, and teach CEU courses for architects, designers, and builders. We invite them to our design centers for events, and visit their office for "lunch and learn" sessions. If we're successful, then we find great new clients and build lasting relationships that way. But once we find those clients, it's easy to slow down or even stop the business development efforts because we're busy fulfilling the obligations that we made to the clients we just signed. Once that initial wave of projects is complete, if you haven't continued those efforts, you realize, uh-oh, I don't have enough new business, and you have to go back and start doing it again.
So how does your scale as a bigger company help you break that cycle?
Our scale gives us the ability to smooth out those peaks and valleys. To have people in full-time roles that support the larger entity. We have full-time business development people and full-time sales and marketing people. We also have a large group of subject matter experts covering almost every discipline and category. We've got them focused on both manufacturers and wider disciplines. For instance, we have a group of SMEs for a particular control system manufacturer. There are five people from our design and engineering team in the group and one person leading the team.  Soon, we'll be adding experts from our sales, installation and support teams to the group as well. That group will have as solid a tech support background for that manufacturer's products as their own internal tech support would have; they're the most highly trained people on that subject in our company, and probably some of the best in the industry because they can focus entirely on those particular products services. All of the technical information that we publish internally, the product testing we do, the designs we generate, the blogs that we write, and the programming that we create, will come from the experience and wisdom of that group. They can be laser focused on one or two disciplines, instead of having to know a little bit about everything. Scale provides unique opportunities and is really exciting for me, and I think for the whole team.
When it comes to that business development scenario, how does it work when you're fleshing out potential jobs and relationships in each local market?
We have local business development specialists that work with sales teams in our local regions. We will also have regional business development people who will be responsible for the overall plan, including the frequency of our contact, the content of our trainings, and the maintenance of those relationships. Along with our director of sales, they will help oversee the local business development efforts as well.
What's the communication process within the group, since you're located all around the country?
We are continuing to do what we've been doing for years.  We have a call with all of our general managers, our management team, and our executive team once a week. Concurrently, there are regularly scheduled operations, human resources, design & engineering, and sales calls, run by the leaders of those teams.  There's also a group of us that travels quite a bit; our operations team has visited every location since the close – all 13 cities in the past four weeks.
Now you have this role as chief technology officer. I know what that usually means for a company, but what does in mean with Bravas Group?
It means a lot at Bravas. I am responsible for all of our client-facing technologies. I'm working with our manufacturers/suppliers to determine which products Bravas will support and how they're best used. We're actively participating in product development discussions with many of our manufacturers, to make sure we have input on the products and features that are important to our success. We're working on customized programs with some to create unique products or combinations of products along with customized services to help support our business and our mission. I want to change the relationship a bit, and instead of going out and selling whatever Manufacturer X has decided is the right product to sell, we recommend what Bravas feels is the best solution for our clients and have them create or bundle products that meet our requirements. Another part of my responsibility is to change the way we do business, not just as Bravas, but as an industry. To make it easier to work with an integrator, to provide tools, information, and education to architects, designers, builders, and clients so that they have a better understanding of what it is that we do and are empowered to make better decisions.  I intend to make the sales process easier, make the production process easier, make the service-after-the-sale process easier…through technology and through process. Currently, I'm overseeing the marketing efforts for the company, as many of the marketing initiative are closely related to our technology objectives. And, with the help of an outsourced IT team, I'm also working on systems to simplify our internal software processes to improve internal communications, client communications, and create efficiencies throughout the organization.
That's a pretty broad area of focus for you.
Yes, but there's a big correlation between technology and marketing in our industry.  It also helps that I'm working with a team of very dedicated people who share this vision.
I'm curious about your service-after-the-install approach and a potential recurring revenue model and whether you've chosen a company to handle outsourced call center support?
We have a multi-phase plan, and I'm not at liberty to share everything we plan to do yet, because we're still finalizing some of the details. There are components of what we're doing that are available to the entire industry right now – monitoring devices and 24/7 call centers. There also are other parts of our plan that only a company with more than a hundred technicians is capable of supporting. I'd say that in our next conversation – in six months or so – we can probably provide more details about that.
I'm sure that other integrators in the industry would love to know a little more about how the private equity investment worked out for you as a business owner.
We didn't sell our businesses, per se. This is a merger. But we did receive compensation for the value of the businesses as part of that merger. A sizeable portion of the investment went to the owners of the individual businesses as combination of cash and stock.  Since we're all now significant shareholders in the new entity, we all have a vested interest in the success of Bravas.
Are you still tied directly to your original company, Starr Systems, as well as serving as CTO?
I'm not directly responsible Starr Systems anymore. The general manager and the team that was in place before the transaction is still in place running Bravas' Baltimore location. That's not to say I'm not involved at all; I'm literally on the other side of a wall in the same building. I'm still involved as a resource, and they're part of Bravas, so I'm dedicated to helping them be successful. But, it's no longer my daily role.
Of the 13 companies in Bravas, did each of the owners end up in some sort of executive role?
There are five people who were original owners that are in corporate roles now. Ryan Anderson, former owner of Elevated Electronics in Kansas City is chief executive officer of Bravas. The rest of management team includes Jay Vandermyde, chief operating officer of Bravas, from J.J. Orion in Minneapolis, MN.; Doug Klein, chief financial officer; with extensive executive experience in the custom installation and consumer electronics industry; Robert Wheeler, director of sales, from J.J. Orion in Austin, TX.; Tracey Westbrook, director of human resources and administration, from Home Theater Technologies in Dallas and Ft. Worth, TX.; Marie Devlin, operations manager, from Smart Systems in Dallas and Ft. Worth, TX.; and Esty Frakes, accounting manager, from Elevated Electronics. In the cases where owners took on executive roles, their second in command became GM of the local company. Although, the Dallas/Ft. Worth situation is a little different. Originally, we had three companies in that market, but now they're merging into a single location, with Jeff Halloran former owner of AVI serving as GM for the combined Texas locations, and other former owners, Pat Devlin, from Smart Systems, and James Westbrook, from Home Theater Technologies, taking on increased sales roles and their wives/business partners taking the corporate roles I already mentioned (Tracey Westbrook, director of human resources and administration and Marie Devlin, operations manager).
What's the plan for expanding into other regions are growing the company beyond the core group you've started with?
These are rough numbers, but a third of our growth plan involves growing the business in the markets that we're already in. The other two thirds involve growing through acquisition. So, we'll find other companies that are like minded and have similar makeup and are a good cultural and financial fit and make them a part of the Bravas team. We have a fairly aggressive growth plan, given our investment direction.
Is there any insight into what sorts of companies make a good fit for the group?
It's dangerous to narrow that down too much because there are so many opportunities for us, and we're going to have to evaluate them on a case-by-case basis. There are opportunities for large companies if they are well-managed, successful companies that fit our culture and philosophy – maybe in a market where we don't already have a presence. They would have potential to become our platform company in that market for sure. If there are smaller companies in a market where we currently do business, it would be something we could consider merging into our current business in that market. The key is really making sure that the companies we acquire are aligned with our goals and our vision, make sense for us financially, and are a solid cultural fit with the existing team.
As far as branding is concerned. Are you keeping the local names and just tagging them with the Bravas Group nomenclature?
No. The plan is to become Bravas and slowly phase out the local names. It will be long process because we don't want to lose that name recognition, but we also don't want clients to think that the company and the people they've known for 20 years are not in business anymore. But, ultimately it's going to be the Bravas name that the public will see.
And you're now all part of the ProSource buying group. Does that change much other than the fact that you're seen as a bigger company to the group?
No, that shouldn't change much. They'll see us now as one large company rather than 15 small ones.
And it also offers a great outlet for achieving your growth strategy.
Yes, it does. We look forward to any opportunity to interact with our peers and have the chance to answer their questions about Bravas. If we create relationships there that lead to new Bravas partners, that's a win for everyone.
Finally, there's been a lot discussed about rollups failing in this industry, the most recent being Via and all of the fallout from that. Why is this not Via Version 2.0?
We know it's going to be a wait-and-see for a lot of people who witnessed what happened with Via. Everyone who lived through that is going to watch and see what we do. But probably the biggest single issue is that Via didn't secure adequate financing before their merger. We're fortunate that with the help of our investors, we're very well-funded from day one.  I give a lot of credit to many former members of Via. We met with several of them, Randy Stearns [former Via CEO and current CEO of D-Tools] in particular. He has shared a lot of his time, and he's been very forthcoming and very straight forward.  He gave us a lot of really solid advice and a long list of things to consider, pitfalls to look out for, and even some things not to do. This started several months ago, and we made sure to take that all to heart, so we can do our best not repeat the mistakes that they made along the way. While there are no guarantees in life, I'm confident we'll be able avoid many of the pitfalls that they didn't see coming.
In addition to the financing, what are some the keys to your potential success? Just that you've been on the same page, financially and operationally, for so long already?
One hundred percent. Many in this group have been working together for four years already. We have shared everything from our finances to the way we run our businesses. There are no secrets. Long before the deal closed, many of us had visited the other locations to get a first-hand look at how they operate. We shared resources, including shipping off installers to one another, sharing design resources, programming resources… So, we had a true familiarity before the merger took place. I think that time period allowed us to work on our culture too. I can tell you everything about the people who I work with now – their families, where they live, what they do with their free time, what their businesses are like, who their customers are. They're more than just business associates now, they're like family. It's not that different from the relationships each of us had inside our individual companies, just on a much larger scale. That's hard to do when you're just looking at numbers.