It's been a little over a week since the conclusion of the 2021 All-Digital International CES, which offers time to reflect on the overarching trends and takeaways in the categories of residential video, audio, and connectivity technology from the event.
miniLED and Screen Size Trends at CES 2021
For those looking to purchase a new TV, one of the important video trends is the prevalence of miniLED as a backlighting technology in new models. The considerably smaller size of miniLED (compared to conventional LEDs) enables more dimming zones, better contrast, and higher brightness. Notable additions to the miniLED roster were the Korean giants Samsung and LG, which joined Chinese manufacturer, TCL. Sony was noticeably absent from the miniLED list, although that brand and other brands will likely join at some point.
Generally, TV screens introduced at CES, regardless of whether they were LED, miniLED, or OLED, were trending toward larger sizes, with 75-inch models becoming "the new 65" throughout the show's virtual aisles. The processors driving these displays continue to be positioned as an important point of differentiation for TV manufacturers. Look beyond the "action word" names and see what they enable a set to do as part of your purchase decision.
The Rise of Game-Centric TVs
Game-centric TVs are another trend from CES 2021. The launch of the new PlayStation and Xbox consoles came at what turned out to be an interesting time. Not only did they arrive to meet huge pent-up demand from existing gamers but also to a "stay-at-home" public starved for entertainment. Lest you doubt that, ask anyone who had a PS5 or Xbox X on their holiday shopping what their success was in finding one.
Where that intersects with new TVs and other parts of the home entertainment ecosystem revolves around a feature called Variable Refresh Rate, which you will see abbreviated in ads, reviews, and spec sheets as "VRR." The short version of what this does is to enable the refresh rate of the display to work with and keep up with the variable refresh rate of games. Without it, the result is image lag, blurring, and tearing. There are a few iterations of the generic VRR technology, including Nvidia's G-Force, AMD's FreeSync, and the VRR functionality that is part of HDMI 2.1's feature suite.
Another feature of some of these products was something that was, for the most part, looked down upon when it appears in mainstream TVs a few years back: curved screens. Before you snicker or laugh, when your objective is total immersion in a game or viewing multiple windows on a single screen, curved radius screens make a great deal of sense.
ATSC 3.0 and HDMI 2.1 are Closer to Reality
Beyond the headline news about miniLED and game-centric products, there were also products or technologies at CES 2021 that were first shown a year or two ago but were not readily available at the time. The two best examples of this are ATSC 3.0 and HDMI 2.1.
ATSC 3.0, now branded as "NextGen TV", is seeing more TV stations sign on with it every month. To view the signals, NextGen TV sets will be available from LG, Samsung, and Sony. Also announced around CES was the ZapperBox, a new external ATSC 3.0 tuner that joins the currently available HD Home Run. (I already have the latter. As soon as NextGen TV hits Los Angeles, you'll have a full report.)
Equally important, after a gestation period that seems longer than an elephant's, CES 2021 was the true coming out party for HDMI 2.1. You don't have to scout it out anymore. There are now end-to-end products, including sources such as the new game consoles. There also are "middleman" products, such as AVRs from at least five brands and at least two high-end surround processors. And, this are an ever-increasing number of TV models from virtually all the leading brands. Certified cables to connect all of the puzzle pieces are now in the market, as well. Particularly with the content output of the new game consoles, HDMI 2.1 is now something you can no longer ignore.
True Wireless Stereo Earphones
Although high-end audio is something that typically requires in-person auditioning, one aspect of audio that was all over the virtual place at CES 2021 was TWS, or True Wireless Stereo earphones. To many, the benchmark gorilla in the room is Apple's AirPods, and many companies were looking to take a piece of that market.
There were just too many TWS products to go through them all, but perhaps that is the point. The large universe of products on any category clearly signals its arrival.
Among the trends are TWS products with multiple improved mics for increase voice pickup – an essential feature in today's work-at-home environment. Also prevalent were TWS models with Active Noise Cancellation (ANC). Once reserved for ear buds aimed at those who travel, the stay-at-home world now drives a desire to block out the world around us.
The best "why didn't I think of it" product were the earbuds from Absolute Audio. Their designers started with a true hearing aid and then added what is claimed to be "audiophile quality" sound.
Wi-Fi6e Connectivity at CES 2021
Once you have all these great video and audio devices, they need to be connected, right? In a world where fiber and copper-based providers now offer 1 Gbps service in many areas, you need to have a way to carry it throughout the house. Wi-Fi 6 is clearly the way to do it, and virtually all of the router-access point brands had it on display. However, CES 2021 also saw the introduction of Wi-Fi6e, the next iteration of the wireless technology.
Taking advantage of the use of new spectrum that has been made available in the 6Ghz band, Wi-Fi6e relieves network congestion by offering more than 20 additional channel paths. The benefits are obvious as work- and learn-from-home likely continue for the foreseeable future and with increased household usage for streaming. Asus, Linksys, Netgear, and TP-Link all showed either access point/routers or mesh systems with Wi-Fi6e. Look for more as the year progresses.
Other product areas of note at CES 2021 include 5G-capable products, rollable/ foldable/bendable displays for mobile products, and transparent display screens. Space does not allow me to detail those here, so look for reports on those topics in future online articles and our print edition.
Touchless and UV Light Sanitization
There was one more overarching product area that seemed to be everywhere during CES 2021: touchless controllers and devices incorporating UV light to sanitize a surface.
Faucets and toilet flush handles are common touch points in the home. It's logical, then, that sensor-equipped plumbing fixtures already common in commercial restrooms are now being adapted for residential applications. Kitchen and bath sink faucets from the majors such as Kohler, Moen, and others were all the rage, as were "wave your hand rather than push a lever to flush" toilets.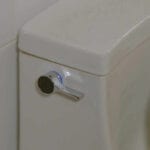 Also responding to the COVID-19 crisis were a variety of products with a consumer electronics take on masks. One example was the MaskFone from Binatone. This $50 mask has a built-in Bluetooth headset and is both N95 rated and washable. LG's PuriCare mask isn't available in North America yet, but it is unique in that it is said to be an air purifier as well as mask, thanks to sensors, HEPA filters and built-in fans that may be charged via a USB-C connection.
One of the biggest hits of CES was also a mask, even though it is still a concept product. Razer's Project Hazel features active ventilation, but it goes one step above the rest by including a built-in mic and speakers with DSP processing that helps make your voice clearer to those socially distanced from you. Along with the audio side, the front face is transparent so that people may see your facial expression or read your lips, and there is even lighting inside the mask for nighttime use. Should Project Hazel make it to market, it is certain to be a hit.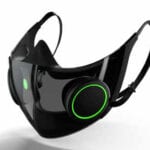 To bring you all the news and product announcements from CES would take much more room than my editor would allow. Suffice to say that at the end of the day, while the All-Digital CES was certainly different from any of the close to 45 years of CES that I have attended, it was still a great venue for tech new. As we focus on both trends and specific product areas over the next few weeks, we'll bring you more insights.