At only 2.2mm thick and weighing only 2 grams, the Circular Ring Slim is the thinnest, and lightest, smart ring available. 
Wearable health sensors for consumers come in all shapes and sizes these days. One of the most celebrated health wearables, of course, is the Apple Watch, and Google recently announced that their researchers have developed the capability to turn any headphones and earbuds that include active noise cancellation into heart rate sensors with only a simple software update. But, the smallest, and most discrete, health wearable available for consumers is a ring that is simply worn on a finger.
Circular is a French health technology company that was founded in 2016 and released its first generation smart ring in 2020 through Kickstarter and Indiegogo. Now, Circular has announced its next generation smart ring, Circular Ring Slim. At only 2.2mm thick and weighing only 2 grams, the Circular Ring Slim is the thinnest, and lightest, smart ring available.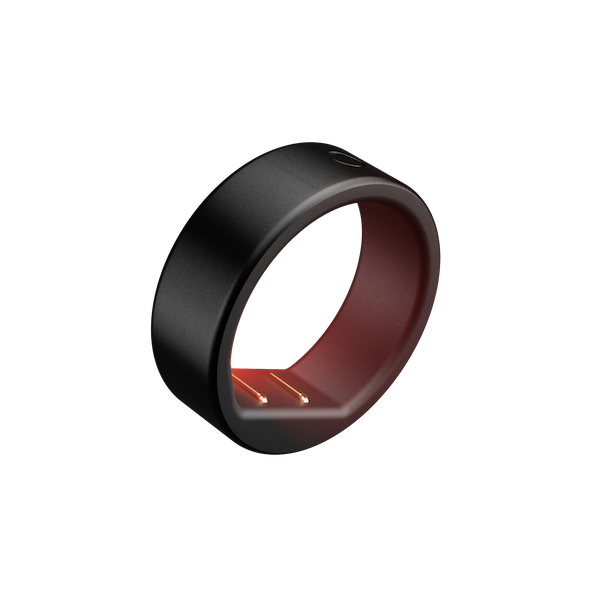 The Circular Ring Slim has a three-axis accelerometer that assesses activity and movement, a surface temperature sensor, and advanced PPG sensors to capture a range of health information including heart and respiratory rates, blood oxygen levels and heart rate variability.
It is designed to be worn 24 hours per day and collects health data every two minutes. During the day, the ring captures activity, blood oxygen levels, energy levels, calories burned, heart rate, respiration rate, and chronotype, among other metrics.
At night, the ring tracks circadian rhythm and records sleep quality, heart rate variability, sleep disturbances, REM cycles, and sleep/wake times. Its sensors measure temperature variations during sleep, which, combined with other biometrics, can provide a clearer picture of immune systems and provide early detection of the onset of illness. All this is saved in the ring's 20 days of on-board memory and transferred to the Circular app, when wirelessly connected. It boasts 6-day battery life, which is longer that most smart watches on the market.
The Circular Ring Slim is the first smart ring to incorporate haptic navigation and alerts to make it very intuitive to use. Users select various functions by tapping inputs anywhere around the ring. Haptic vibrations are also used to provide feedback and alerts including a smart alarm clock that will gently wake a person at the optimal time in their sleep cycle, medication reminders, and guided breathing exercises.
The Circular Ring Slim is paired with Circular's AI wellness assistant Kira+, which is the equivalent of having a personal health coach on hand 24/7. It provides personalized health information and recommendations in a reliable and relatable way. It continuously analyzes the ring's data and gets to know the user over time.
Over an initial 14-day period, Kira+ asks questions about daily habits and preferences to set a base level. After an in-depth analysis of a user's parameters, chronotype, digital biomarkers, and health goals, Kira+ then delivers personalized health recommendations and insights tailored to the individual user. Unlike other smart devices, this valuable advice is offered free, without incurring monthly subscription fees.
Kira+ also motivates users through gamification strategies, challenges, leaderboards, and even the ability to earn financial rewards through the Circular Coin program. By achieving health or activity goals, users can earn Circular Coins, a digital currency that can be exchanged for Circular's products and services including outer shells, chargers, cable, rings, premium app features, or trusted third-party products and services.
In addition to including Kira+, Circular has made their app compatible with a range of other health apps, including Google Fit and Apple HealthKit.
The Circular Ring Slim is available for pre-order from November 15, 2023, at the discounted price of $245 and will ship on December 15, 2023. After December 15, 2023, it will be priced at $275. All orders can be made at www.circular.xyz.