My teenage daughter loves her Apple Airpods and so do most of her friends. Despite the dorky little white wireless earbud design, they're quite the fashion statement for teens and many adults these days.
While I'm a pretty big fan of Apple products, when it comes to the clipped-off look of their signature ear buds, I've been underwhelmed. I was determined to find a wireless earbud alternative that not only sounded just as good or better but also looked cooler (or at least less conspicuous). Enter Cleer Audio and 1More – lesser known brands looking to make inroads in the crowded consumer earbuds space.
Cleer Audio Ally Wireless Earbuds
My Cleer Audio Ally wireless Bluetooth earbuds ($119.99) are offered in red or black, so they're already a little cooler than Airpods, though maybe just a bit too bulky. They boast 30 hours of battery life (10 hours from the earbuds and an extra 20 hours with the rectangular carrying case), and a quick 10-minute charge in the case gives you one hour of playback.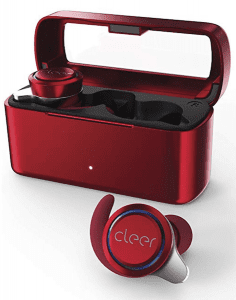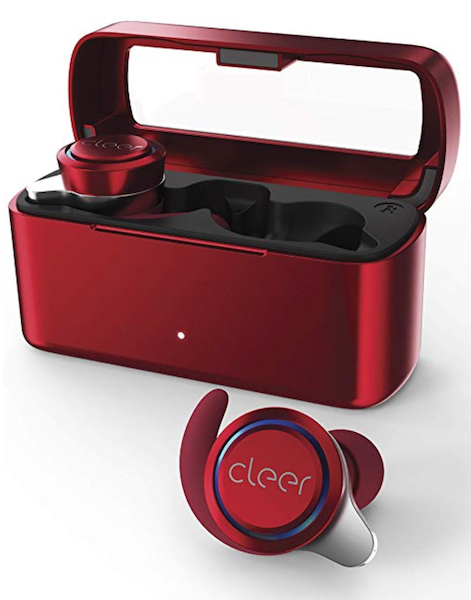 I found the correct size and combination of silicon ear tips and wing tips and easily paired the Bluetooth 5.0 to my iPhone after powering them on.
I found that the 5.88 mm Neodymium driver in each Ally earbud provided a warm musicality to my favorite songs and familiar vocal reproduction on the podcasts that I frequently listen to. The process of twisting the earbuds into my ear to enable the wing tips to take hold became intuitive and was only a hassle when wearing a winter hat that pushed down a bit more on them than was comfortable. I also liked that a simple double-click on either Ally earbud paused or resumed the audio playback and that removing them from the charging case and placing into my ears provided a reliable re-connection to my phone (and an audible confirmation within the buds, as well).
1More In-Ear Headphones
Offered in four different colors, the 1More in-ear headphones ($99.99) promise 6.5 hours of battery life on a single charge and 24 hours total when including the egg-shaped charging case. Fast charge capabilities give you an addition three hours of use after only 15 minutes of charge time.
A Bluetooth 5 chip with Qualcomm aptX Audio Technology and AAC hi-res transmission optimized for Android and iOS devices is meant to provide better sounding audio at similar bit rates. While there was no drop off in audio quality from the Ally earbuds, I also didn't experience a noteworthy difference between the two brands' performance, even considering the larger 7 mm Neodymium driver in the 1More in-ears.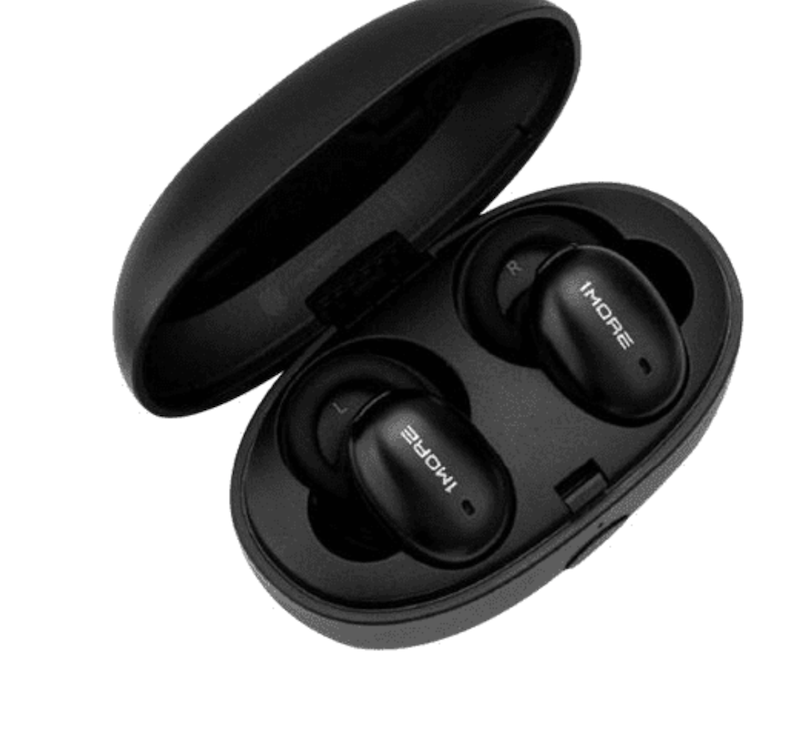 Of note, the 1Mores utilize standard Bluetooth pairing with both earpieces for a standard music listening experience, or you can use the left or right earbud individually for phone calls. Digital signal processing (DSP) technology also is used for environmental noise cancellation and a high stability MEMS microphone eliminates background static, but neither feature was particularly obvious to me.
Unlike the Allys that used touchpads for control functions, the 1Mores feature a tiny button on each bud. The various button-push combinations required to, say, go to the next or previous track of music or answer a phone call were hard for me to remember, so I mostly stuck to the double click to play/pause. It was cool, however, that you could turn up the volume by pressing down the right ear's button or turn it down by holding down the button on the left ear.
Overall, I do prefer the aesthetics of both the Ally (in metallic red) and sleek black 1More wireless earphones over the ubiquitous Apple Airpods. I wish they protruded a little less, but a flatter form factor is probably reserved for much more expensive, custom molded in-ear monitor-style earbuds.
My biggest gripe? Both the Allys and the 1Mores frequently lost their connection from one bud or the other (never both at the same time) to my phone, despite having a full charge. In these situations, I attempted reconnecting the Bluetooth to my phone, but the only reliable way to get the buds to work again was by returning them to their respective charging cases and then back to my ears. I even replaced my iPhone at one point, and the Bluetooth connection issue still continued to happen. Unfortunately, this drop out has happened enough times to make me consider abandoning Bluetooth-only earbuds altogether and finally embrace those silly white earbuds and their proprietary wireless protocol. Despite the finicky Bluetooth, I would highly recommend either the Clear Audio Ally or 1More earbuds whole heartedly, based on the price, excellent audio performance, ear comfort, and style.