Cleer is debuting the Ally, a set of Bluetooth- enabled wireless earbud-style headphones that offer 10 hours of playback.
With Cleer's design-first sensibility, the headphones have an external touchpad for easy play/pause control. Playback can also be paused by removing the Ally from your ears; when you place it back in, your audio experience will continue.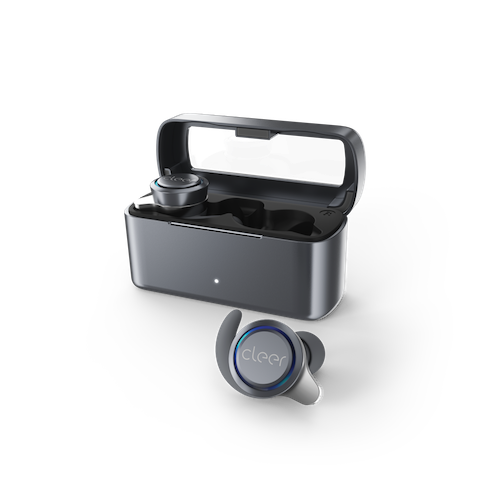 Additionally, while the earbuds work seamlessly together, they don't have a dominant side, so you can use either the left or the right to make and answer phone calls. The earbuds are built around Qualcomm's True Wireless technology.
The Ally buds are housed in a jewel-box-style charging case that charges the earbuds for an additional 20 hours of playback. Designed to nestle unobtrusively in the ear, the Ally has Freebit earwings that tuck into the ear to keep them in place, even while working out. Their ergonomic design and silicone tip fit snugly and create a seal to improve sound quality.
"Music is an escape most relish in their day to day lives. Our goal with any Cleer product is to offer a transformative listening experience that doesn't run out of battery before the day is done. With up to two times longer playback than the category average, whether you're making a phone call or listening to music while on a run, The Ally is as functional as it is intuitive while maintaining a lightweight minimal design," said Cleer's CEO Patrick Huang.
Available today in metallic red or metallic gray for $149.99 at CleerAudio.com as well as Amazon.com.