The elephant in the room at the start of Sound United's first U.S. Dealer's Conference, held last week in New Orleans, was the recent announcement of the company's non-binding agreement to acquire to Pioneer and Onkyo. But with that deal still moving through the proper stages of (a definitive agreement is already in place), there weren't too many specifics that Sound United CEO Kevin Duffy (pictured above) could comment on, yet. He did, however, explain why the purchase (which could close as early as late July) made sense for the company's overall vision of building the largest portfolio of premium audio brands, which already includes Denon, Polk, Marantz, Definitive Technology, HEOS, Boston Acoustics, and Classe.
"We're investing behind a very simple idea. And that is that better sound matters," Duffy said. "We believe in the world today that scale matters. Having large engineering resources has become increasing important to enable a company to launch products every year with the most innovative features. We have to have a great engineering team."
The same point was echoed by Joel Sietsema, Sound United's senior vice president of brand management and marketing, who pointed out the need to find experienced and talented engineers and brand experts to keep up with the pace of change in the consumer electronics market.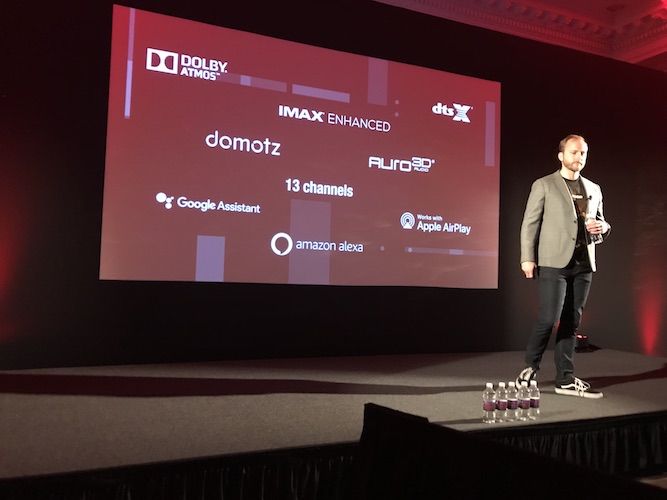 "It's not about just delivering one new product in a market that has innovation in it," Sietsema said. "It's about continually doing that, so that when a consumer buys a product, it stays up to date, keeping up with the speed of culture. When you think about all of the [technology innovations] we've accomplished in the past 18 months, whether that's Dolby Atmos, the first 13-channel receiver, Amazon Alexa integration, Airplay 2… these are things that we continue to deliver to market for products that are both old and new. You want to watch Blade Runner 2049 in Auro3D, we can do that. Do you want to watch Stranger Things in Dolby Atmos? We can do that too, and those are things we'll continue to invest in."
A major concern voiced by critics of the pending acquisition is that the legendary brands being acquired and those that are already in the Sound United portfolio will eventually become homogenized when pushed together under one owner. That's the opposite from the truth, argued Sietsema, who said that Sound United has invested in separate teams to maintain distinct identities for the brands, even as they move forward in the modern world.
"Most of these brands have an amazing legacy, and it's our job to take that legacy and bring it forward in a relevant way," he said. "That's really hard to do, but because each one of these brands has a story, you just have to dust it off and see what are the kernels or nuggets that can bring forward."
Defining the Brands at Sound United
Even before the news of a potential purchase of Pioneer and Onkyo, Sietsema says he heard from dealers over the past 18 months that Denon and Marantz had become homogenized – they were both black boxes that do the same thing. He argued, however, that the company treats Denon and Marantz as "very different" brands.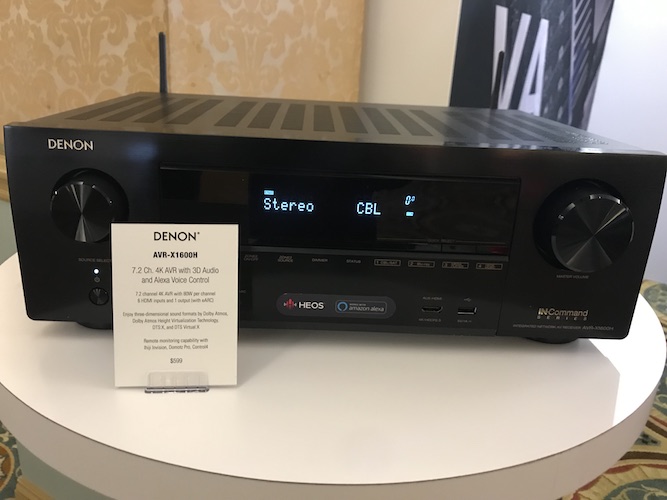 "For us, Denon's core ethos is about delivering an amazing experience. The company was founded in 1910, in Tokyo, by an American to bring the latest and greatest to market. For us, it's the defining audio brand of Japan – something we want to own. That's our identity. It's about great products built on 100 years of innovation. This identity cascades into words you might identify with the brand, such as 'thoughtful, essential, high-quality.' These are words that show up for the Denon brand, day in and day out, and we do this [word exercise] for each one of the brands to make sure the identity is crystal clear."
These separate identities, Sietsema explained, have been communicated to consumers and to dealers so that they know the personality of the brands.
"We're at the beginning of this process," he added. "We're not inventing new story lines. We're simply bringing the current storyline forward in a relevant way."
Sietsema asked dealers attending the Summit to trust Sound United to make these investments and to differentiate each of its brands. "These investments need to go even deeper," he said. "We continue to make investments in our marketing to tell that story."
So, then, how is a Marantz black box different from Denon black box? Sietsema noted that customers love their vintage Marantz receivers and amplifiers so much that the company has created a microsite to tell their stories.
"There's so much passion behind this brand. Since 1953, people have just enjoyed the sound performance of a Marantz product. That's why we started a campaign called, 'Why Marantz.' For us, Marantz is such an unbelievable story, and we want to understand why people bought a Marantz product and why it's the number-one HiFi brand in the world. Everyone has their own story and that's why we developed the hashtag WhyMarantz. It's hard to find another brand in our portfolio where consumers have this much passion."
Sound United's Passion for Sound Quality
When Duffy joined DEI Holdings, parent of Sound United, in 2003, the company's portfolio was mostly focused on car alarm technology, with zero audio brands. The company bought Definitive in 2004. Polk in 2006, Denon and Marantz in 2017, and Classe' last year. With all of these acquisitions, one might be inclined to think of Sound United as soulless company filled with accountants and legal folks. Not true, Duffy says.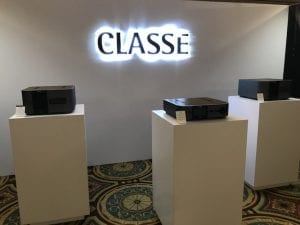 "[We have] unbelievably passionate people and people who bring that to work every single day," he noted. "And, we do our best to retain those people and recruit more people into that culture. Music is so important to us and you can find that every single day when you come to Sound United. The smart home is a lot about addressing it as it relates to the consumption of entertainment – sound quality. That's everything we think about day in and day out."
Duffy said that the company addresses this mission by creating both dedicated and "agnostic" products. For instance, this past year Sound United launched Polk Assist and as well Polk Command Bar, which are dedicated, voice-enabled products with microphones built in.
"We're going to continue to invent new products of this nature – turnkey products that support the latest voice agents," Duffy explained. "But we're also going to invest in what we call 'agnostic' products – products that support any voice agent," he added, pointing to a Marantz receiver that already supports Google, Amazon, as well as Apple Airplay 2.
While the company is cognizant of brand differentiation, it's also promoting the idea that complete solutions often lead to better customer experiences. "We're bringing these multiple brands together and offering them up in different ways," noted Scott Hagen, senior vice president of Sound United. "We've found that [dealer] partners that have three or more Sound United brands in their portfolio are performing two times better and growing two times faster than all of our other customers combined. It's not just about having the brands. It's about what you're doing with them. So, if you look around in the market, you're starting to see our Denon AVRs being merchandized together with our Polk soundbars, not just in the store but in a multichannel way, online, all around we're bring those solutions to life with your help. And our customers are benefiting because of it. We have a huge bias that complete solutions are the way in which we need to bring these brands to life for the consumer and we need your help doing that and we want to help you do it."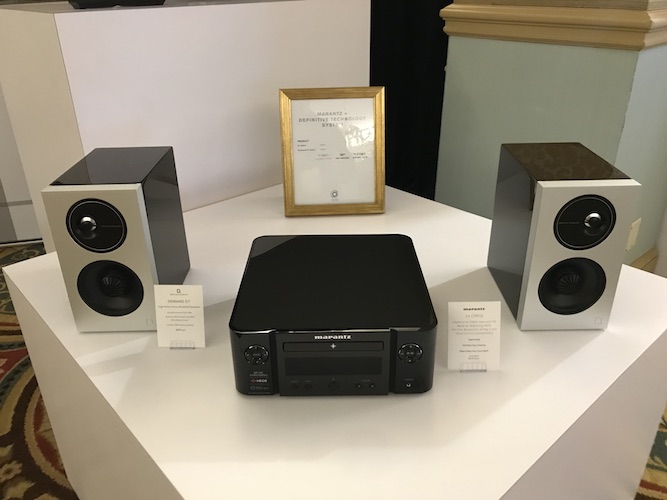 Sound United promises to provide both online and in-store marketing and advertising resources to support this strategy, in addition to eliminating consumer confusion about what they need from a system and how much it will cost.
"We now bring our products together for one single price that you can offer a discount to your customer," Hagen said. "We're offering more support for partners that want to bring on more of our brands, as well as additional discounts for those who add more brands here, so you can participate in the double-digit growth that others have seen."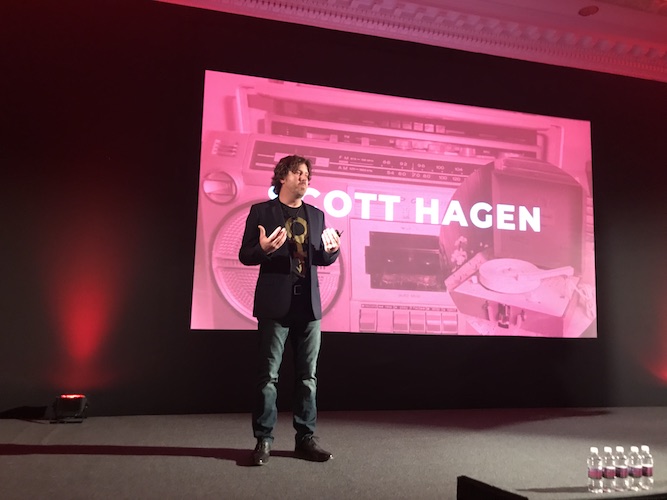 But for CEO Kevin Duffy it all comes back to idea that better sound matters.
"Why are we investing against this idea that better sound matters, especially if you sometimes read the press today that says Millennials don't care about sound or can't hear good sound or are unwilling to invest in a quality experience?" he said. "We don't believe in that. We believe that that's retrospective statement, and the reason is that indeed the last 10 years has been focused on convenience. Whether it's Bluetooth or wireless or streaming. And that made a lot of sense. You had to get access to content in the easiest way that you could. But that's been standardized and commoditized. Now, how do you differentiate? You see a flight back to quality… a return back to high-quality experiences. And I don't think we're alone in this belief."
Duffy pointed back to content providers, such as IMAX, Netflix, Amazon, Google, Hulu, and Apple that are spending billions of dollars to create good content that must be displayed with great audio, too. "We think that is great news," he concluded. "You've got to have a high-fidelity system, properly installed, properly configured, in order to enjoy that content. Those providers are marketing with billions of dollars to drive people into their living rooms to do that. We think that's a great place to be. That's why we're investing in the simple idea that better audio matters."