When a tech-savvy homebuilder decided to build his own new home in Breckenridge, CO, a picturesque Rocky Mountain resort town, he leaned on his trusted technology integration firm Cinegration to ensure the house has all the modern automation and intelligence it deserves. Using a Control4 system to deliver automation and Alexa voice control of lights, security, multi-room music, climate systems and dozens of motorized window shades, the home mixes rustic mountain vibes with high-tech modern capabilities.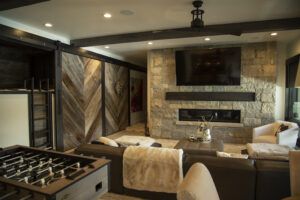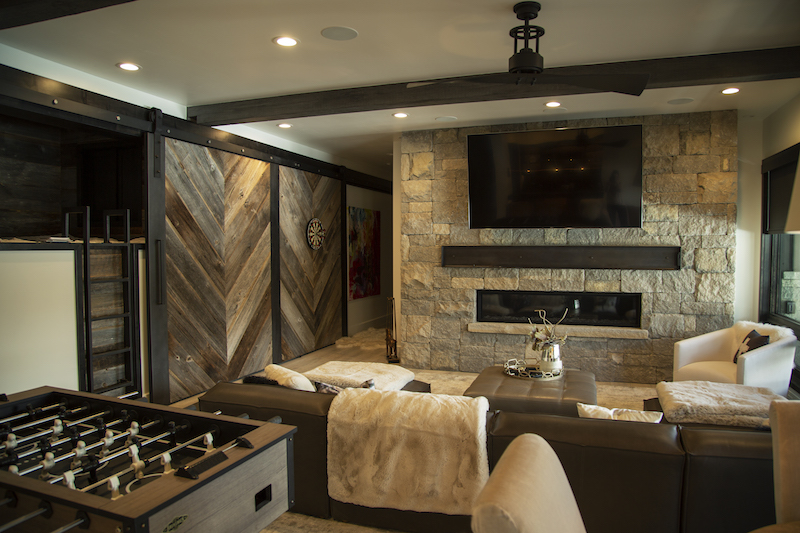 The Denver-area integrator is accustomed to the needs of residents in distant mountain towns and has long believed that excellent customer service is the key to good client relationships. Knowing this, Cinegration made sure that the home's wireless network is robust and reliable, and that all the technology systems are protected and monitored through Wattbox's OvrC service that provides status monitoring of individual equipment with the ability to initiate remote resets and solve minor troubleshooting issues remotely.
"This award-winning smart home provides every special feature the owner wanted, but I could argue the most important piece of technology for long-term happiness is the OvrC equipment that allows us solve issues immediately from the office," said Eric Fischer, managing partner and director of sales at Cinegration. "Everyone knows that something like resetting a router is an inevitable need, and it would be an unnecessary interference with the owner's day to day if we sent a technician out for something like that. With OvrC and Control4, we are able to solve most minor issues remotely, saving time and frustration for everyone involved."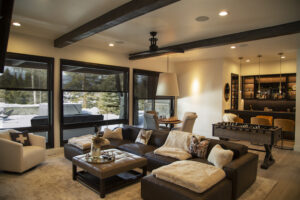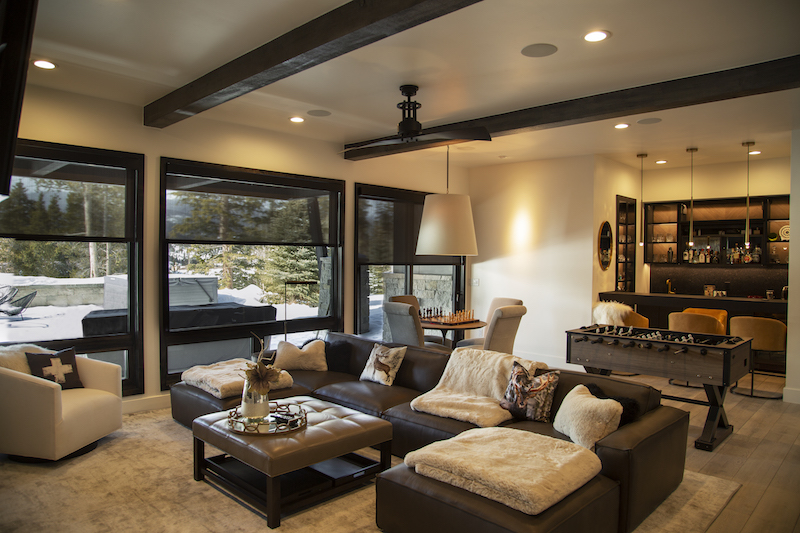 Inside the home, the most coveted features are the specially programmed Alexa commands, the high-end motorized window shades and the multi-room music system. When asked where all of this comes together, the integrator chuckled and said, "the bathtub."
"With advanced systems like Control4, the technology is at the point now where we can deliver highly specialized environments that cater to specific needs," Fischer explained. "When this client is taking a bath, with a picture window offering scenic views of the surrounding mountainside, they can use voice commands to set the window blinds, dim the lights and turn on their favorite music at whatever volume they want. It's basically what movies have promised us, but it's real life."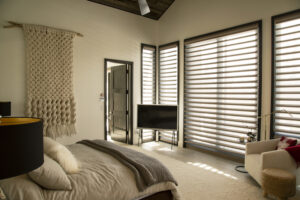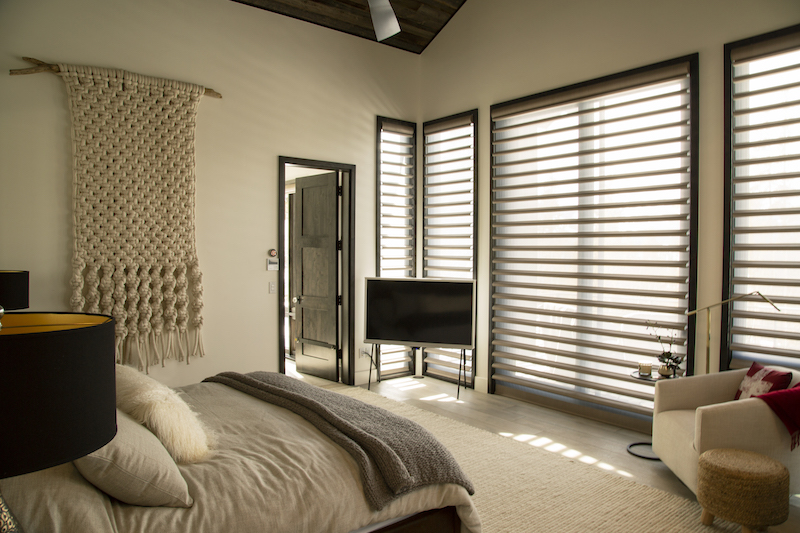 The Control4 system integrates with Alexa voice commands, but the integrator programmed specific phrases for the homeowners to ensure reliability and ease of use. All the components and features can also be controlled through lighting keypads, TV remotes, touchscreen interfaces and the Control4 mobile app, but voice commands are the owners' favorite. When they are away from the home, the mobile app offers full control to check on the DSC security system and initiate actions such as randomized lighting schedules to give a lived-in appearance, changing the climate settings for arrival, or shutting all the window shades.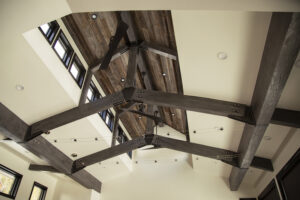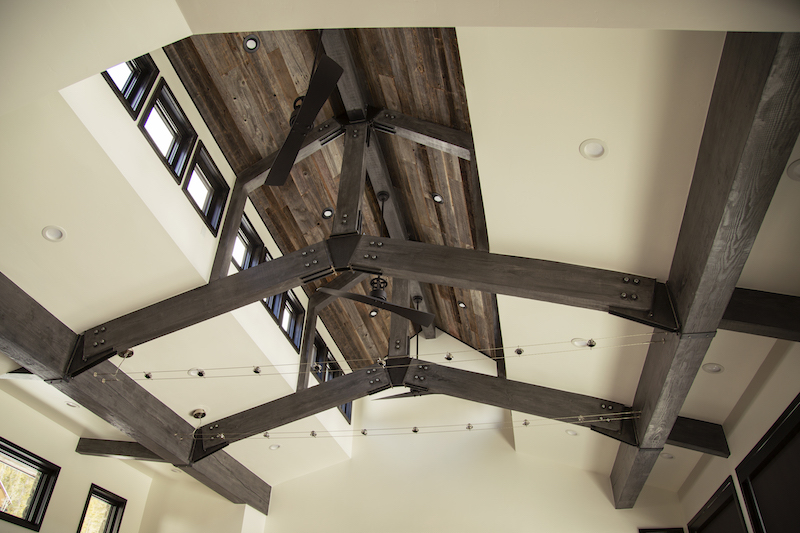 The integrator also programmed several scenes that combine actions for multiple systems, including home, away and vacation modes that automate security, lighting and climate, and one for the master bedroom that affects lighting and window shades together.
Among the most luxurious technology products are the Hunter Douglas Pirouette window blinds throughout the home and a stand-mounted Samsung Serif TV in the master bedroom.
With so many different systems being tied together, Cinegration also wrote several of its own drivers to ensure maximum compatibility and functionality. In fact, the company has an entire business unit devoted to developing Control4 drivers to integrate new third-party products and operates a sales platform for other integrators at www.drivercentral.io.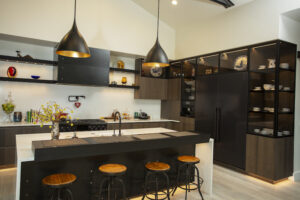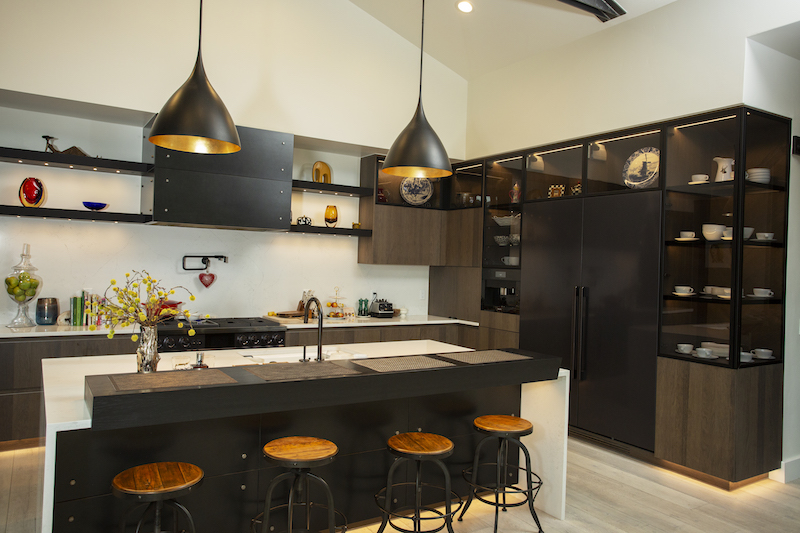 "One of our specialties as an integration firm is our deep experience and expertise in programming and combining any specific branded systems the client requests," Fischer said. "Control4 has a huge library of drivers, but there are countless products that integrators and homeowners can choose from, so when we install something that doesn't have an existing driver, we write our own. It's above-and-beyond type service that makes us the go-to firm for the Denver area, including this homebuilder client who we have worked with professionally on some of his other builds."
To learn more about the award-winning home and what's possible through Control4 and OvrC systems, visit www.cinegration.com.