Tech Source Distributors in Montgomeryville, PA, held a dealer event that was billed as the "Grand Re-Opening of our Building." It was a chance to bring dealers and manufacturers together in a reorganized environment to do business, learn, network, and celebrate.
"It was a great opportunity to show everyone our reorganized warehouse and showroom area," said Brett Neiderman, president and owner of Tech Source. "We offered great demos with the Sony GTZ-380 projector in our warehouse and also debuted our new Mercedes Benz Sprinter Coastal Source demo van out on our lawn. Attendees loved it!"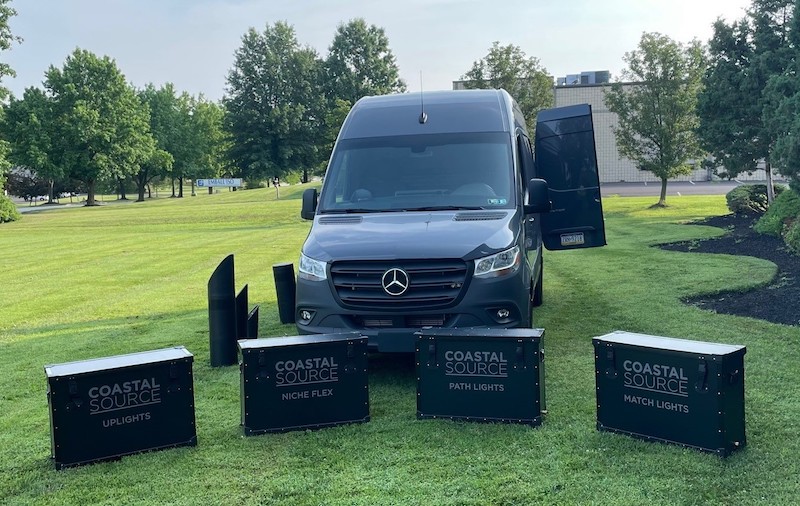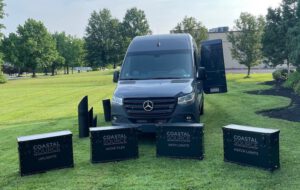 In addition to Sony and Coastal Source, manufacturers also attending were AVPro Edge, Monitor Audio, and Savant, with giveaways, and a BBQ food truck.
Tech Source is a member of the Catalyst AV network of 10 independent consumer electronics distributors serving the residential and professional AV channels in the U.S via its 20 locations. Catalyst AV grants manufacturers a consistent and cohesive nationwide distribution model to more than 11,000 professional integration specialists.
Related: Catalyst AV, HTSA, and Cleerline Team Up for Dealer Profits