The COVID-19 pandemic has ignited a work-from-home/learn-from-home culture shift that places an increased need for a more reliable, natural, and versatile home video conferencing experience.
In response, Crestron has collaborated with Logitech and Zoom to deliver a premier video conferencing, home control, and unified communications (UC) experience engineered for socializing, remote learning, and working from home.
Meeting the needs of the new remote reality of COVID-19, Crestron HomeTime is a unification of the Logitech MeetUp conference camera with the Crestron UC Engine that seamlessly integrates with Crestron control to deliver the optimal Zoom Rooms experience.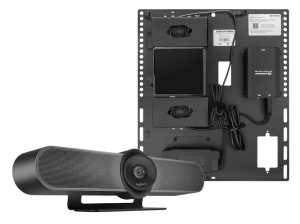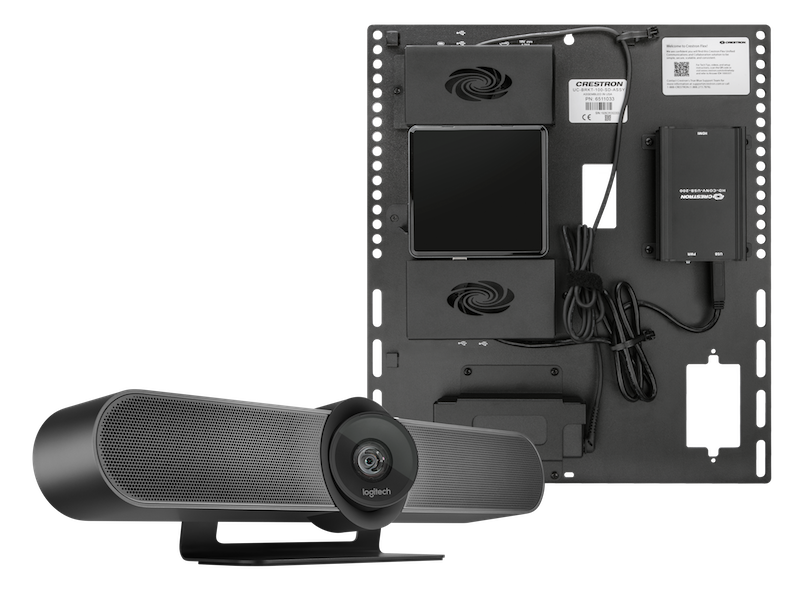 Crestron HomeTime is a complete HD video and audio-conferencing system with the size and scale to handle UC in any room in the home. Crestron allows users to host and join Zoom meetings without a laptop while providing the simplicity of one-touch join from a Crestron remote or mobile app.
Crestron HomeTime streamlines a premier UC solution for the home office, remote teaching or learning, and of course, long distance socializing.
In the workplace, video conferencing is common, and Crestron has been fine-tuning it for years. Until now, there has never been a professional solution for video conferencing at home. With Crestron HomeTime, homeowners can use the television in the living room to see participants in much larger video windows, and the MeetUp 4K camera with wide-angle lens captures everyone comfortably in the frame. The full-range speaker delivers high-quality, intelligible audio, and the full-duplex, advanced beamforming microphone enables natural conversation among everyone in the group.
"It's time to end the awkward conversations," said Crestron's VP, Residential, John Clancy. "No more crowding around a laptop and talking over each other because you can't follow who is speaking.
"The idea for HomeTime was created from the challenges experienced by families trying to socialize, learn, and work from home," Clancy added. "We, at Crestron, knew we had a convenient solution that every living room deserved. By integrating Logitech MeetUp and Zoom Rooms software with the Crestron platform, we can help homeowners prepare for anything, whether that is working in the home office, remote learning in the playroom, or virtual happy hours in the family room."
Crestron HomeTime will be available on June 1, 2020 exclusively through Crestron residential integrators.