The new Denon AVR-A1H flagship audio/video receiver is now available for purchase. The new receiver delivers a professional-level theater experience thanks to a massive power transformer supporting a 15-channel X 150-Watt amplifier.
The AVR-A1H ($6,499 at Denon.com) supports both 8K pass-through and 8K upscaling of 4K content, and home theater enthusiasts will appreciate an amplifier that drives up to a 9.4.6 speaker configuration.
"The AVR-A1H represents the absolute pinnacle of 8K AV receiver performance for discerning home cinema enthusiasts," explained Trip Randall, Denon brand president. "With a massive power supply supporting 15 channels of high-power, internal amplification, and the flexibility to create up to a 9.4.6 immersive surround configuration, the AVR-A1H has been engineered and meticulously manufactured to achieve unprecedented refinement, establishing a new standard for AVR features and performance."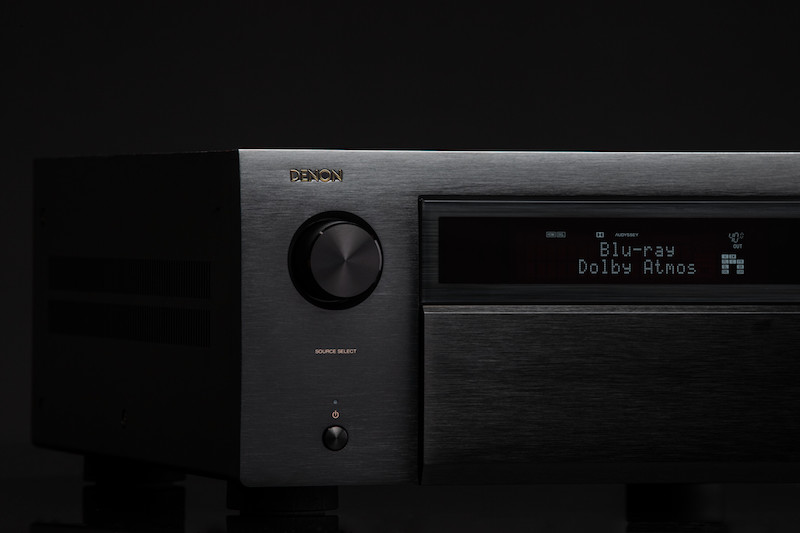 Equipped with the latest dual-core, 1GHz digital signal processor (DSP), the AVR-A1H supports all 3D audio formats and room correction software while delivering sound from audiophile-grade DACs on all 19 channels.
Gold-plated speaker terminals, cast iron feet, and rigid construction protect the AVR-A1H against vibration and interference, helping to reduce noise impacts.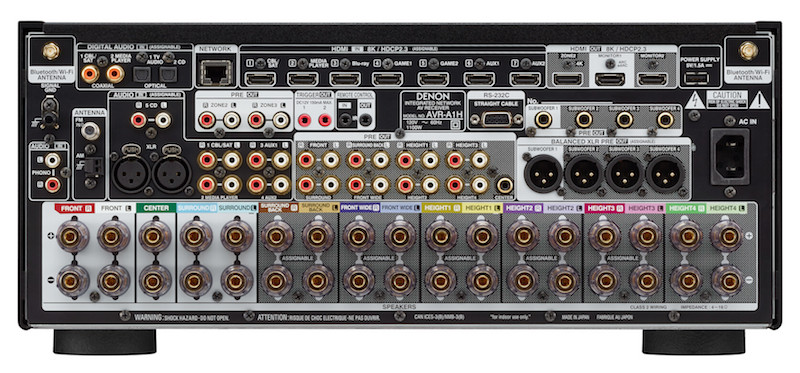 As a home entertainment hub, the AVR-A1H offers HEOS Built-in wireless music streaming from a variety of services. Users can easily share content to HEOS-enabled devices, such as Denon Home speakers, in other rooms throughout the home.
Both professionals and enthusiasts will appreciate the selection of connectivity options, like 15.4 channel pre-outs with Pre-Amplifier mode, both RA and XLR subwoofer connections, and integration with home automation control systems.
The AVR-A1H supports the highest suite of Audyssey MultEQ technologies (installed) and Dirac Live upgradability (with fee).
Related: Denon's New Suite of 8K AVRs Elevates Cinematic Experience
A newly designed Guided Denon Setup Assistant provides simple on-screen instructions to connect speakers, perform speaker measurements, and connect source devices. For additional convenience, the AV receiver renames HDMI inputs automatically when connected, or they can be renamed manually.
AL32 Processing, a Denon proprietary analog waveform reproduction technology, supports up to 192 kHz sampling frequency and 32bit expansion on the receiver. The technology was designed to thoroughly suppress noise associated with D/A conversion to reproduce low-level signals with optimum clarity and bring out all the delicate nuances of the music. AL32 Processing Multi-Channel means the technology is applied on all channels and all input sources.