ADT has expanded access to smart home security services in rural and exurban areas through DISH and OnTech sales, installation, and support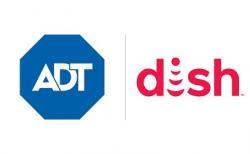 DISH Network Corp. is a connectivity company with more than 20 million subscribers across its pay-TV and wireless brands. DISH customers will receive access to ADT Inc. products and services sold and installed by DISH's nationwide network of smart home professionals.
OnTech Smart Services, a subsidiary of DISH, will also serve as an installation provider for ADT security products and services.
Related: DISH Launches Home Install Brand Called OnTech Smart Services
"Our partnership with DISH significantly extends ADT's reach to bring more innovative smart home security solutions to millions of existing and potential subscribers," said Jim DeVries, president and CEO of ADT. "This complementary agreement with an industry leader represents yet another channel to further expand ADT's subscriber base."
"Americans are spending more time at home this year than ever before, with entertainment, access to information and the safety of their families at the forefront of their minds," said Brian Neylon, EVP and group president of DISH TV. "We are always looking for ways to add value for our customers, so ADT's home security products and services are the perfect pairing to our current smart home and entertainment technology offerings from DISH and OnTech."
This partnership with DISH continues ADT's improved growth trajectory, following Google's September 2020 $450 million equity investment in the brand, strong residential demand trends during the second half of 2020 and into early 2021, and the recently announced partnership with Ackerman Security Systems.