Not long ago I attended a webinar hosted by Julie Jacobson from CEPro. One topic in the webinar that I found troubling was that, according to the Farnsworth Group, smart home remodeler revenue is shifting away from energy efficiency to other areas. In fact, the graph she included in her presentation showed a 25-percent drop from 2014 to 2018. Now the graph showed that the drop in energy efficiency was offset by increases in spending on water efficiency, indoor air quality, healthy homes, home automation, renewable energy, and a few other areas; which I believe all add value to a home.
There was also a second slide, with data from the Farnsworth Group, which included data on the number of Google searches done on specific topics. It showed how people's mindset has shifted from interest in energy efficiency to indoor health related topics.
The reason I found this troubling is because I think energy efficiency is very important and should be part of every home. Why? I'll get to that in a minute.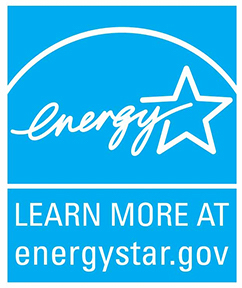 After thinking about the data from the Farnsworth Group, I started to better understand why there has been a shift away from energy efficiency. In the past, energy efficiency has all been about saving money on your utility bills. In 1992, the U.S. Environmental Protection Agency (EPA) introduced the Energy Star rating system to identify and promote energy-efficient products. Today, it is nearly impossible to purchase a refrigerator, dish washer, clothes dryer, or other major appliance that is not Energy Star rated. Products that achieve the Energy Star ratings include a label highlighting, on average, how much money the product would cost to operate. These labels focus people on the dollar savings they could achieve as a way to get people to purchase them.
The economy was very different in 1992 compared to today. According to Statista the median household income in the U.S. in 1992 was $52,615. Income has steadily grown and in 2017 (the latest data collected by the U.S. Census) incomes rose to $61,372. According to the U.S. Bureau of Labor Statistics the unemployment rate in June, 1992 was 7.8-percent. In June of 2019 it was less than half that; 3.6-percent. So today, many more people are employed and they are making more money. Under these circumstances, it is completely understandable that more people can afford the luxuries in life and energy efficiency would be less important to them.
Unfortunately, we are facing a problem that was only beginning to be recognized in 1992; climate change.
I have avoided referring to climate change in the articles I've written on energy efficiency and different techniques for saving money on your utility bills, because it is a politically controversial topic. But putting politics aside, the simple fact is that the world is warming. Even under the current administration, the NASA web site quotes the Intergovernmental Panel on Climate Change stating "Scientific evidence for warming of the climate system is unequivocal."
The NASA website goes on to quote, from the IPCC Fifth Assessment Report, Summary of Policy Makers that, "The current warming trend is of particular significance because most of it is extremely likely (greater than 95 percent probability) to be the result of human activity since the mid-20th century and proceeding at a rate that is unprecedented over decades to millennia."
Rising temperatures will:
Affect farm production
Melt glaciers that will cause sea levels to rise; potentially flooding coastal areas
And much more
So, while homeowners may not be as interested in making sure that their home is as energy efficient as possible so they can save a few dollars on their utility bills, they should be interested in reducing the energy used by their home to play a part in trying to reduce the rate of global warming. And, even more important, they are really the same thing. I believe that energy efficiency is even more relevant a topic for homeowners today when they understand how small changes they make, coupled with small changes made by other people, can add up to a significant impact on climate change.
My most recent article on energy efficiency was "Smart Ways to Minimize the Expense of Heating Water in Your Home."  According to the U.S. Energy Information Administration, the average annual electricity consumption for a U.S. residential utility customer is 10,399 kilowatt-hours (kWh), and according to the U.S. Department of Energy about 17-percent of that (1768 kWh) is used for heating water.
In an article by Fast Company, back in 2006, it stated that if every household in America simply replaced a single 60-watt incandescent light bulb with an energy efficient light bulb, it would save enough energy to power an entire city of 1.5 million people. Based on that, imagine the impact of every American household reducing the energy used to heat their hot water by 50-percent.
This is just an example of how investments in energy efficiency can pay off, not just for the household that makes the investment in savings on their utility bills, but on environmental impacts that can have a positive affect on our pressing problem of climate change.
So, I believe that if industry professionals working with homeowners on remodeling their existing home, or building a new home, talked about using technology to minimize energy use to help with climate change, they would find many homeowners very interested in the same techniques used to make a home as energy efficient as possible. And, when the next economic downturn eventually occurs, homeowners may be even happier that they made that investment in energy efficiency.
If you are interested in reducing energy usage of your home, here are some of my other articles on energy efficiency:
Optimizing Smart Home Air Quality and HVAC Efficiency
Does an Energy Monitor Really Add Value to a Smart Home?
You can also find more information on my blog: 
https://topicsinhomeautomation.blogspot.com/