The Focal Powered by Naim network continues to grow, with new stores opening every month. Since January 2023, there have been 11 new spaces opened, including in the United States (Las Vegas, Newport Beach, Timonium, College Station), Canada (Markham, ON), Hungary (Budapest), France (Monaco), Germany (Baden-Baden), United Kingdom (Carlisle), Thailand (Chonburi), and Malaysia (Petaling Jaya).
Related: Focal Presents Vestia, Its New Line of High-Fidelity Loudspeakers
Focal and Naim, leading French and English brands in the worlds of sound and electronics, are positioning themselves closer to their customer base and providing easier access to the Hi-Fi experience with these stand-out stores, designed in truly contemporary living spaces.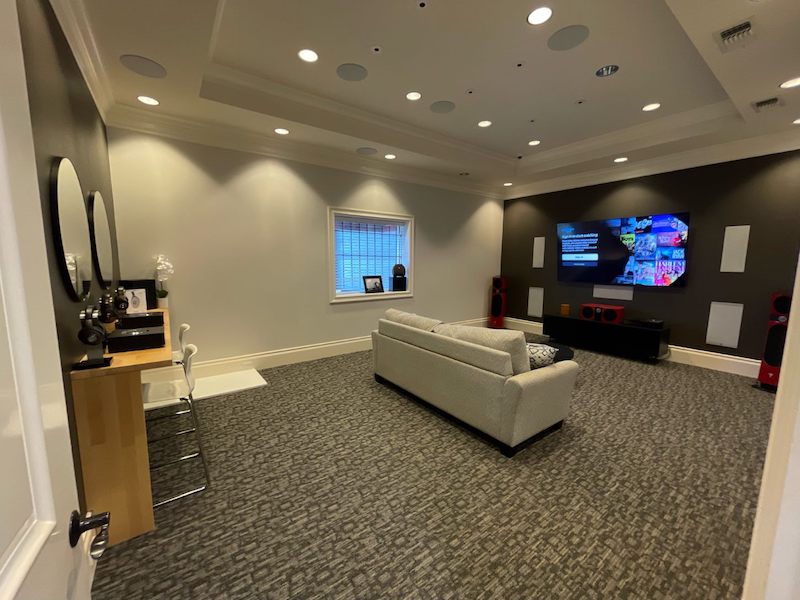 The Focal Powered by Naim network includes three types of spaces: stores entirely dedicated to the two brands; shop-in-shops located within specialist audio and Home Cinema centers; and "corners" set up on the premises of its retail partners. These points of sale are aimed at everyone, from music lovers to pure audiophiles as well as sound professionals.
Customers can enjoy product presentations, demonstrations in listening rooms and expert advice — all high-end services designed to introduce them to products that meet all their listening needs.
The brands invite customers to experience a personalized journey in a modern, green, and "lifestyle" environment. They can make their way through conceptualized living spaces that enable them to imagine themselves in the comfort of their own home or recording studio.
Most Focal Powered by Naim spaces also have private listening rooms, headphone bars, and open-plan living areas in which visitors can explore a wide range of products, including floorstanding, in-wall/in-ceiling, outdoor, wireless, and Home Cinema loudspeakers; open- and closed-back Hi-Fi headphones; noise-cancelling Bluetooth headphones; music streaming devices; amplifiers; and exclusive special finishes. All the spaces are a blend of careful design and powerful sound performance.
Designed around sharing, these spaces place the customer at the heart of everything, supporting them on their journey of discovery with bespoke services and expert advice. For an even more unique experience, Focal and Naim have created a magazine for the network's customers, called PersPectives, which reflects the identity of the brands and the driving force behind them. They also have partnered with Qobuz to produce playlists that create bespoke musical ambiances for selected stores (Cannes, Lyon, Berlin, Houston, and Miami).
Here are the 41 locations across the world by region:
EUROPE (15)
Lyon, Cannes, Perpignan, Monaco* (France); Prague (Czech Republic); Berlin, Bad Schwartau, Baden-Baden* (Germany); Sevenoaks, Norwich, Carlisle* (UK); Bucharest (Romania); Vilnius (Lithuania); Warsaw (Poland); Budapest* (Hungary).
NORTH AMERICA (14)
Houston, Miami, Austin, Dallas, Scottsdale, Las Vegas*, Newport Beach*, College station*, Timonium* (United States); Saskatoon, Barrie, Winnipeg, Lethbridge, Markham* (Canada)
ASIA (8)
Cheongdam-dong Seoul, Starfield Hanam Seoul (South Korea); Guangzhou, Beijing (China); Bangalore (India); Taipei (Taiwan); Petaling Jaya* (Malaysia), Chonburi* (Thailand)
OCEANIA (4)
Adelaide, Sydney, Melbourne, Perth (Australia)
*New openings in 2023
The VerVent Audio group, which unites Focal and Naim, is continuing to roll out its Focal Powered by Naim store network, including spaces in Europe, Asia, Oceania and North America. To view all locations details please visit https://www.focal.com/en/focal-powered-by-naim.