HDANYWHERE (HDA) technology, distributed by Apex Technologies US, played a crucial role in Samsung's Executive Briefing Center (EBC) in Dallas, TX, by supplying nine stacked MHUB S units to deliver 4K content to more than 70 video displays.
Located at the Dallas Market Center — a global trade center and marketplace that showcases next-generation technology for retailers, architects, and designers — Samsung's newly renovated Dallas EBC demonstrates Samsung's latest visual display solutions across various industries.
Visitors can view displays as varied as LCD Video Walls, 8K QLED and 4K UHD, Interactive Displays, Pro TV, Direct-View LED, and outdoor offerings. The EBC provides exclusive training and demo opportunities for customers while serving as a creative and chic meeting space.
"The Dallas EBC is equipped to showcase Samsung's latest display products and solutions, and is designed to enhance customer and partner engagement," said Harry Patz Jr., senior VP and general manager, Display Division, Samsung Electronics America. "This showroom demonstrates our commitment to channel partners in our top-performing sales state for the custom install and reseller market."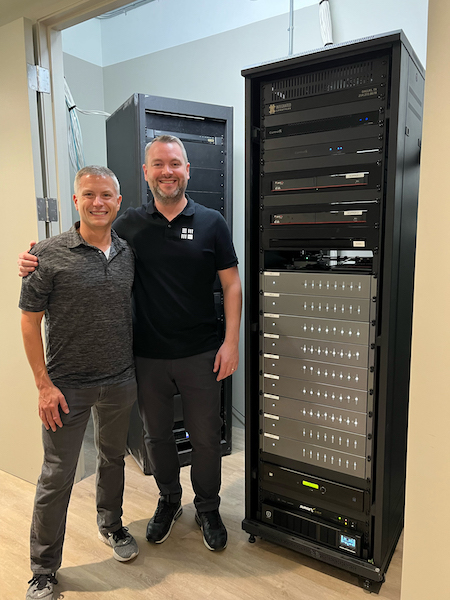 Delivering content to the impressive number of displays at the EBC was a tall order. Samsung worked with Integrated Lifestyles Inc. and The Lucas Sales Group to specify and install the various systems to support the displays. They turned to HDANYWHERE, an HDBaseT platform that gives custom integrators the capability to remotely monitor and manage the HDA video distribution platform and matrixes, reducing the need for integrators to visit the job site in person.
"This project would not have been possible without the tireless efforts of Brian Kirkpatrick and the Team from Lucas Sales Group, as well as Paul Lopez at Integrated Lifestyles, whose hustle helped to get the project over the line," said Jimmy Paschke, VP of sales and marketing of Apex Technologies US. "They had a short timeline to execute and get this space running smoothly before CEDIA, which was located in Dallas last year and promised to bring increased attention to the EBC."
The team specified MHUB S — HDA's solution for bigger projects with up to 80 zones of video and control included — to dependably deliver lossless 4K video content to more than 70 of Samsung's portfolio of visual display products, including The Wall All-in-One, Samsung's Interactive Display lineup, and its full line up of lifestyle products including The Frame, Premier, and 8K Neo QLED displays.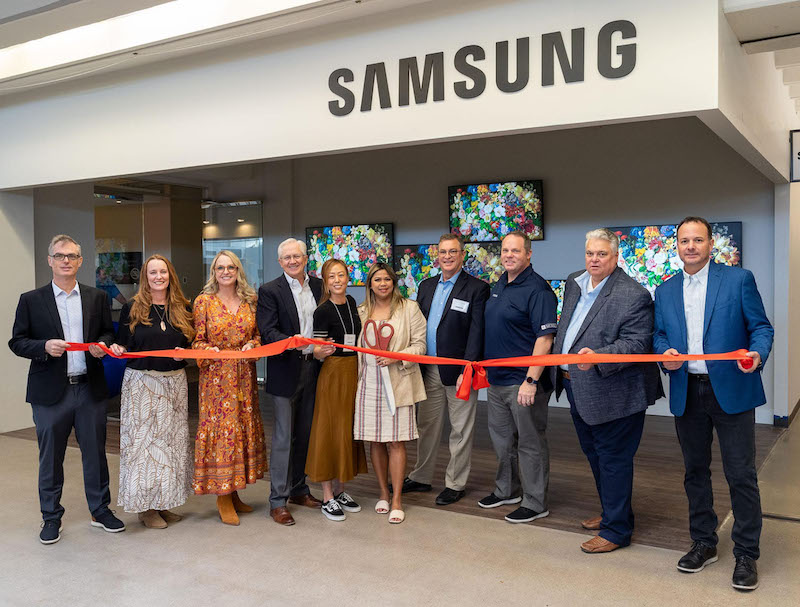 Aside from MHUB S's robust functionality, it is less expensive and easier to install than AV over IP alternatives.
"True to that old saying that everything is bigger and better in America, I can say that this is the biggest HDANYWHERE installation in the world. We're very proud to be behind Samsung's amazing experience center, and we look forward to working on more projects with this inspirational company," said James Trumper, HDANYWHERE USA executive VP.